I run all my sites over HTTPS, and have for over a year now. If you want to know why, I suggest you read my post on "Why HTTPS." A very frustrating issue I had though was that Amazon Associates didn't support HTTPS serving for Native Shopping Ads. I can confirm though that they now work over HTTPS! Finally.
Native Shopping Ads
Amazon Associates is basically Amazon's advertising program which allows you to earn money in their affiliate program. On one of my websites, Amazon converts very well, usually in the 10-20% range. I can promise you, if you ever have anything converting at 20%, you don't mess with it lol. You just keep it going.
Why does it convert so well? Because once you get people to Amazon, they do an amazing job at actually selling the products. And the great thing about the Amazon Associates program is that if the person clicks on your ad, buys 20 different items, you get a commission on all 20 items!
Throughout most of my site, I use custom Amazon affiliate links that point to specific products that I am talking about. However, they also offer "Native Shopping Ads." These are basically like Adsense. They are a block of ads, that show your visitors recommendations based on the content of the page and their browsing history. Here is an example below. On this page, it is talking about "Alkaline Water" and the native shopping ad shows different alkaline water you can buy from Amazon. It works very well and it pretty darn accurate at matching products with your content.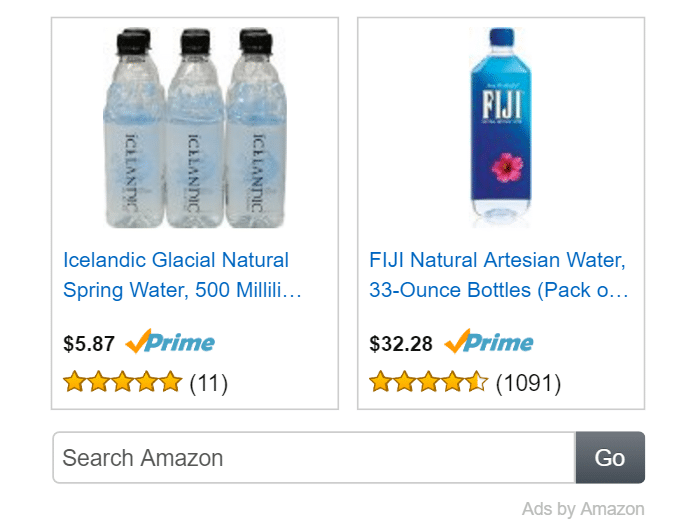 Why is this so awesome? One word: CTR! With Amazon, since it converts so well, it really is a matter of just getting visitors to Amazon any way you can. And so with Native Shopping Ads, since it matches so well, the CTR is much higher! Run heat map tests if you don't believe me.
Amazon Associates Native Shopping Ads and HTTPS
As most of you know, if you are running your website over HTTPS you can't use HTTP in any of your URLs. This means every image, every script, everything, has to be using HTTPS:// in the URLS, or you will run into mixed-content warnings in your browser. The problem originally with Amazon Associates Native Shopping Ads was that the script itself from Amazon was HTTPS, but they were still loading images within their iframe from HTTP. This ended up causing mixed-content warnings on my site and so I had to abandon using them altogether.
I reached out back in December of 2015 and received this response after reporting the issue. But unfortunately they never got back to me.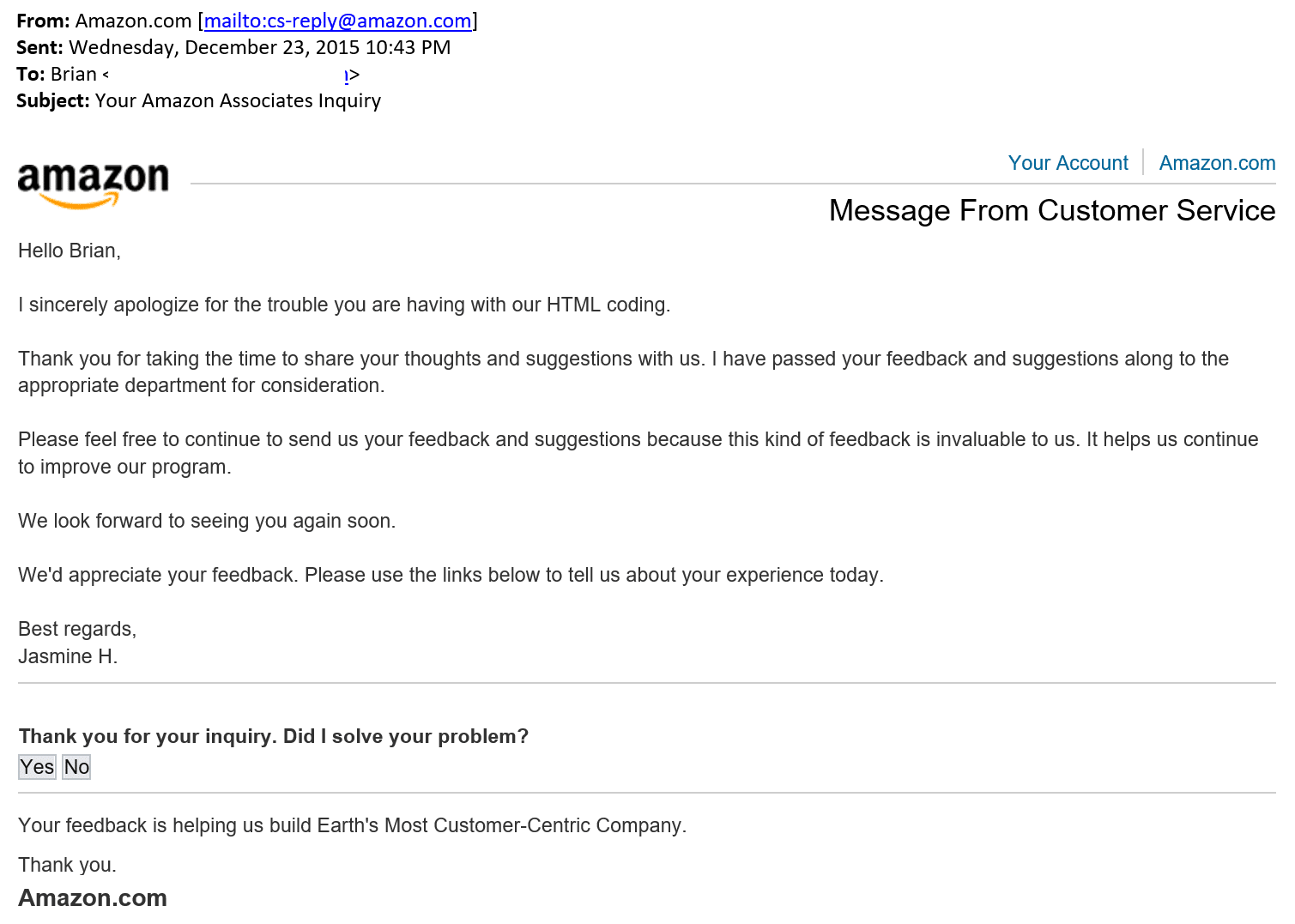 In January 2016 I reached out once again to see if the issue had been resolved. And again I didn't receive any response.

It wasn't until this last weekend that I decided to try the Native Shopping Ads script again to see if they had fixed the issue yet. And I am happy to report, that Amazon Associates Native Shopping Ads now support HTTPS! I have been running them for a week with no issues. It appears this was actually fixed back in early June 2016, but I had given up trying.
Any of you running over HTTPS and waiting to use these? Now you can! I can almost promise you that you will see more sales and conversions simply by adding Native Shopping Ads. It is one of the best ad formats out there. Comments? Leave them below.