Whether you are banking or playing World of Warcraft, there are many things that have two factor authentication available. However, what you might not know is that as far as domains go, if someone gets access to your domain registrar account or a maybe you gave access to the wrong person; if they transfer that domain to a different account there is close to nothing you can do to get it back. Legally the registrars don't have to do anything to help you retrieve your domains. That is why I urge you to use two factor authentication on your domain registrar account! It is free, and while a bank usually can get you your money back, and losing a WOW account isn't the end of the world; losing a domain in the marketing world could be disastrous! Below are instructions on how to use two factor authentication with both Namecheap and GoDaddy.
NameCheap Two Factor Authentication
Step 1
The first thing you will need to do is go into your profile on Namecheap and enable it. Hover over "My Account" in the top right corner and select "Manage Profile."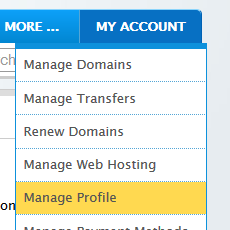 Step 2
Select "Turn it on" and then add a mobile number to receive your text on.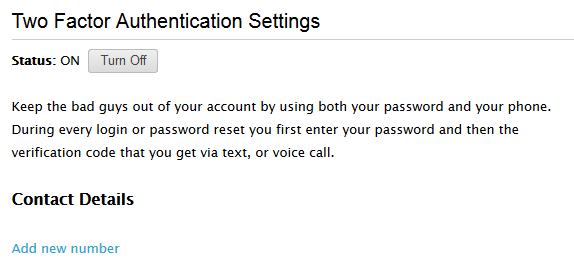 Step 3
Then you will have to sign out of your account. When you sign back in you will see a screen asking you how you want to receive your code. Go ahead and select SMS and hit "Send Security Code."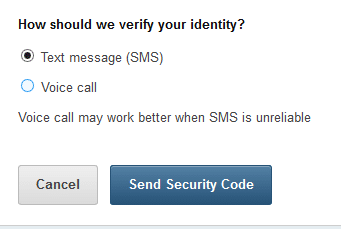 Here is an example of the text you will receive. Depending on your phone, you shouldn't even have to click into the text to see the code. They place the code towards the beginning so that you can enter it straight from the notification window.

Step 4
Enter that onto the screen and hit "Submit Security Code."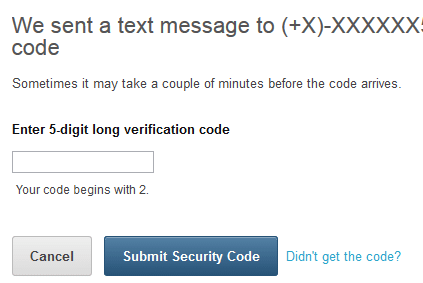 This only adds another maybe 30 seconds to your login time and now you can sleep sound at night knowing your domains are safe. Someone would have to have access to your login information and your mobile phone to gain access to your account.
GoDaddy Two Factor Authentication
Andrew Allemann has already put together a great video on the setup process for GoDaddy.
Photo Credit: Will Folsom
As always feel free to leave your comments below.