It is always very important when marketing a brand to keep consistent color schemes and palettes so that people recognize you on the web. Follow this quick and easy tutorial below on how to change your Vimeo link colors to match your branding.
Step 1
First login to your Vimeo account and click into "My Videos."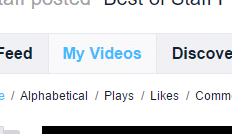 Step 2
Click into one of your videos and then click into "Settings." You do have to change the colors per video unfortunately, there is no global setting.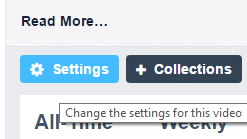 Step 3
Then click into "Embed."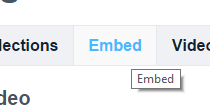 Step 4
Then under player preferences you will see an area to set a specific color. Here you can input the hex of whatever color palette you are using.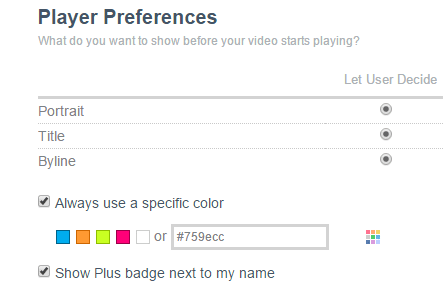 Then click "Save" and that's it! You now have a video with links that match the color scheme of your site.
Read more about other Vimeo embed options. If this tutorial on how to change your Vimeo link colors was helpful, please let me know below!