This will probably be a controversial topic for some but it is one I have been wanting to write about for a while now. And that is the nature of how Yelp reviews work. Now don't get me wrong, I don't mean to bash Yelp but I want to point out some very big flaws in how their system works. And how it can be a silent killer for small businesses.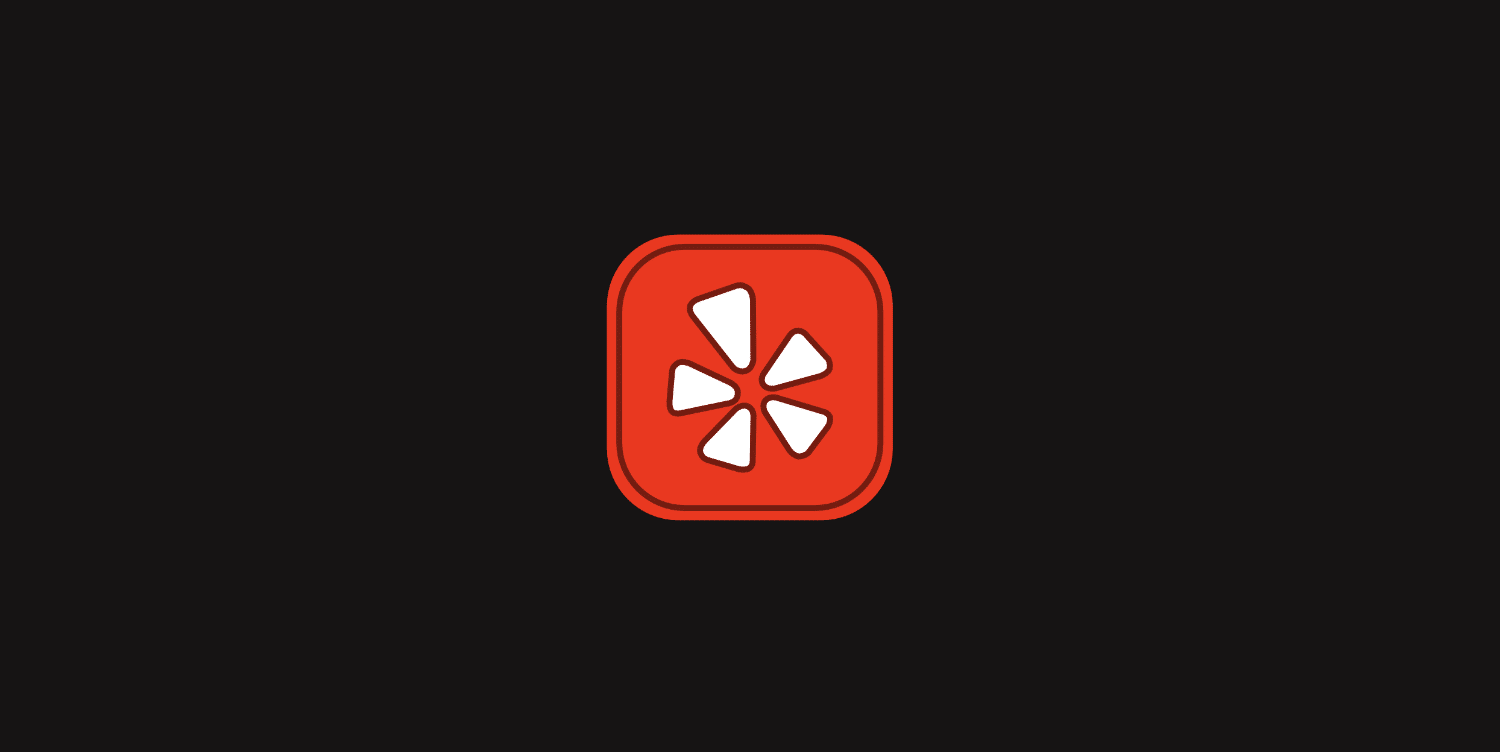 The reason I focus on small businesses is that I have worked for both sides of the spectrum. Big corporations in my experience seem to just blaze past Yelp and almost just ignore it. Which actually does work… As long as you hold that top ad placement in AdWords Yelp isn't going to hurt you as much. But that also costs money.
Not all small businesses have thousands of dollars to throw at AdWords every month, putting them in a situation where they have to rely a lot on organic traffic in SERPs.
1. Getting reviews for Yelp is hard
After a year or so of trying different review strategies, I can genuinely say I finally have a pretty good system in place with GetFiveStars. If you haven't heard of it, I definitely recommend reading my review on GetFiveStars. It really does put your collection of reviews on autopilot. And I'm not talking about creating fictitious reviews, I am talking about perfect the funnel of collecting reviews for Google+, Facebook, Citysearch, etc., to almost perfection.
But here is where Yelp has its first hiccup. Yelp, unlike any other review site doesn't allow you to ask for reviews on a public facing web page. What do they allow? They allow you to put your badge/widget up on display which links to your Yelp profile. However the biggest widget they have is one that shows how many stars you have. And well… lets just say that could do more harm then good.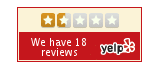 The other ones you are left with are these, which are so small they are pretty much worthless in my opinion.

So at that point you are pretty much left with word of mouth asking for Yelp reviews (which technically you aren't allowed to do either) or someone hitting your Yelp page in SERPs. But let's be honest, most people searching for your specific Yelp page are probably people that are going to leave a negative review.
2. Getting reviews that stick for Yelp is even harder
If you get your customer past the 1st problem then you have an entire new problem to worry about. And that is if that person has ever used Yelp before. Yelp's automated filtering software will try and determine if that person's account is an established account. Basically they need to have left 3-5 reviews for them to start actually showing up. That means even if your customer leaves you a positive Yelp review, unless they have used Yelp 3-5 times in the past their review is never going to show up.
3. Your niche definitely matters
The niche of your business can make getting reviews even harder! For example, I work in the medical field and most of our demographic is 40 or older. Yes that demographic is now using Facebook. My Dad uses Facebook all the time now, but do they use Yelp? Unfortunately from my experience they don't. That demographic seems to use Facebook reviews 1st as it is simply easier and quicker to access.
Now if we dive into the restaurant niche and this could be totally different. There are a lot of restaurateurs that seem to use Yelp. That's really how Yelp gained its momentum, to begin with, was from restaurant reviews. In fact, even my personal Yelp account is just reviews of restaurants. While this will definitely increase the volume of your Yelp reviews for your business, you better be sure you are providing the best service possible or this as well could backfire on you.
Here is a pretty good article showing some small businesses that have taken a serious hit: Yelp filtered reviews blues.
Companies, whether they like it or not, must face the reality that their Yelp profiles are often the first thing potential customers see. If it's a low-rated page, it might also be the last. With limited resources — and often scant computer know-how — many small-business owners would just as soon opt out of the whole thing, except Yelp doesn't allow that.
So what can you do?
This is definitely a tough one. Because Yelp makes it hard to collect the review in the first place and then you are met with a second obstacle because unless they have an established account you will never see it. When it comes to Yelp you are really left with no option other than making sure you are providing the best possible customer service for every single customer. And yes that is what you should always be striving for, but it makes it even harder when the Yelp review process is so difficult to get through. Also as a marketer you don't always have control over the entire business. You probably don't even interact with the customer to begin with!
One small thing you can do that seems to help is to recommend your positive reviews.
Step 1
Login to your business Yelp account and scroll down to the bottom. You will see some grey text of all the filtered reviews. Click into that.

Step 2
Go through and click into your positive reviews that have been filtered. Then add a recommendation to the review. Such as saying it was useful. I have seem in some instances this bring the review back out of the filter.

One thing to make note of is that their review system is not static. See what Marvin from Yelp says…
We try to showcase the most helpful and reliable reviews among the millions that are submitted to the site. Unfortunately not all reviews make the cut, even some legitimate ones. As our review filter is automated, we can't manually restore a review that has been filtered. However it's worth noting that the system isn't static. It does what it can with the information at hand, and regularly revisits each review as it learns more. As a result, filtered reviews can find their way back onto business profile pages and vice versa.
Whatever you do though don't be discouraged because you could never top Crazy Amy's Baking Company! (Which ironically is 10 minutes from my house)
And Yelp, if you reach out to me to take this review down, it might get filtered in my inbox.
Summary
What are your thoughts on Yelp? Are you a small business owner? I would love to hear your thoughts below.