Who doesn't love more data? Did you know that you can actually link up Google AdSense with Google Analytics to more easily track earnings per page? For AdSense sites, this can be a very effective way to gauge which pages and or posts are making you the most money. Follow the quick and easy steps below on how to link them up.
Link AdSense With Google Analytics
This tutorial assumes you already have a Google/Gmail account setup on both your AdSense account and Google Analytics account. If not, they are both free to join and sign up.
Step 1
The first step is to click into "Admin" on your Google Analytics property and click on "Adsense Linking." Because you are a using the same Gmail you should already see an AdSense account available to choose from. Select "AdSense for Content" and click on "Continue."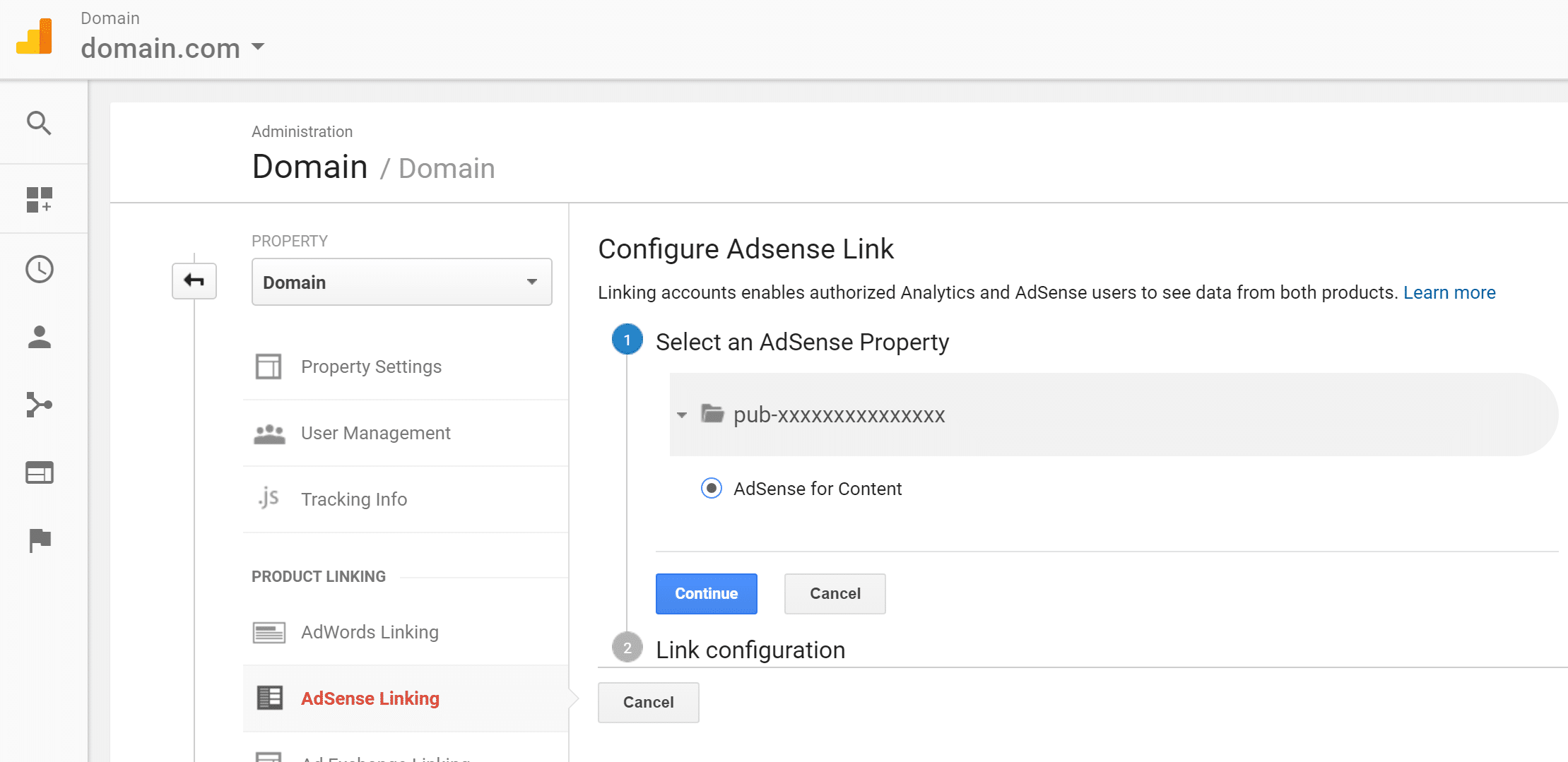 Step 2
Then select the Google Analytics view that you want it to show the data on, and click on "Enable Link."

And that's it! Note: It may take up to 24 hours for your AdSense link to begin displaying data. You can view which pages make you the most money by clicking into "Publisher Pages" under Behavior. I have had to grey out a lot of the information as Google doesn't allow you to share specific CTR, click, etc. Learn more about AdSense reports.

This is a great way to see which makes earn you the most money. Then spend more time improving them and their rankings to increase your earnings. Then just rinse and repeat. If this quick tutorial on how to link AdSense with Google Analytics was helpful, let me know below!