We all know the importance of social media and while I am not always a fan of automating social posts, it can be very beneficial in some cases. Most of my clients have LinkedIn company pages that they like to be maintained. However, they don't get a lot of traffic from LinkedIn and so copying into Buffer what was being posted on their Facebook page was consuming a lot of time.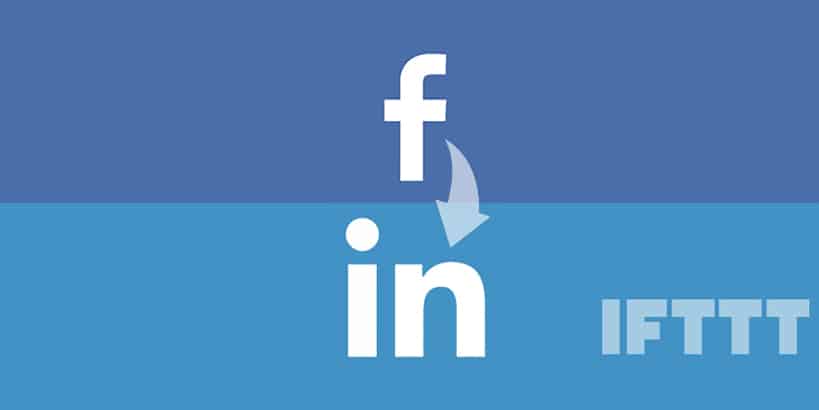 The solution was to set up an IFTTT recipe to automatically capture my Facebook posts and post them to the LinkedIn page (company page). Follow the steps below on how to set this up. Everything can be done with free accounts.
Step 1
First you will need to setup free accounts over at IFTTT and Buffer.
Step 2
Once you have both of those accounts login to IFTTT. I am going to show you how to set up your recipe. Or you can use my public recipe here: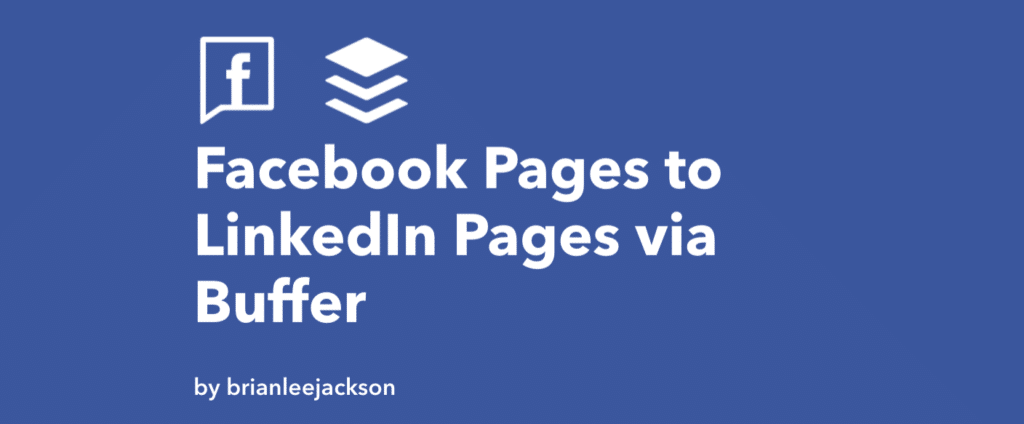 First hover over your username in the top right and click on "Create."

Step 3
Click on "this"

Step 4
Search "Facebook" and click on "Facebook Pages." It will have you setup authentication to your FB account.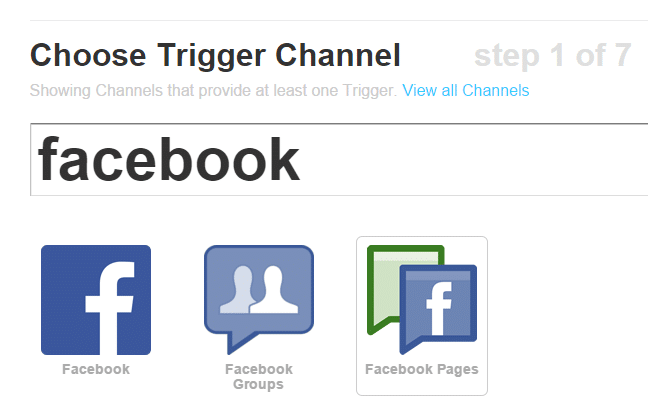 Step 5
Select "New link post on page."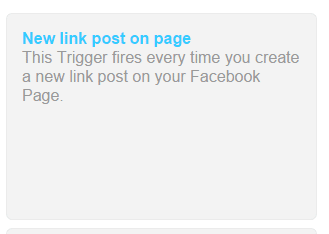 Step 6
Then click on "Create Trigger."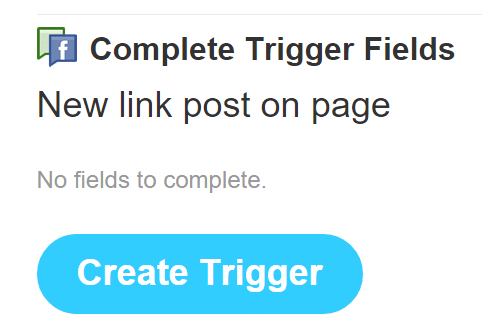 Step 7
Click on "that"

Step 8
Search for Buffer and click on "Buffer." If will have you setup authentication to your Buffer account. Make sure to choose your LinkedIn account.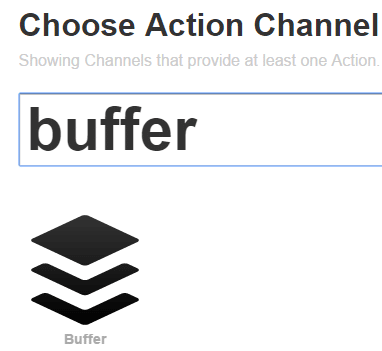 Step 9
Then click on "Add to Buffer."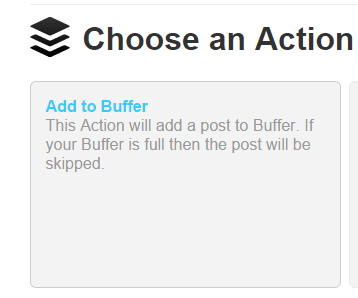 Step 10
Then click on "Create Action."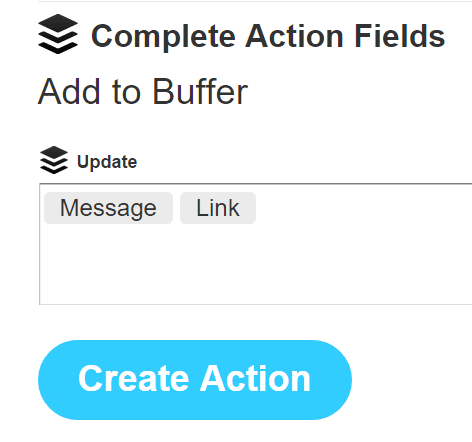 Step 11
Then click on "Create Recipe."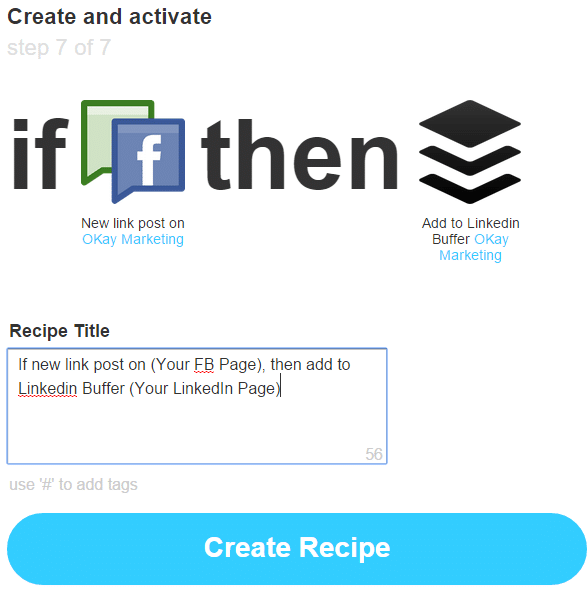 And that's it! Your Facebook page posts (including photos) will now automatically be sent to Buffer and then posted to your LinkedIn page using your Buffer schedule.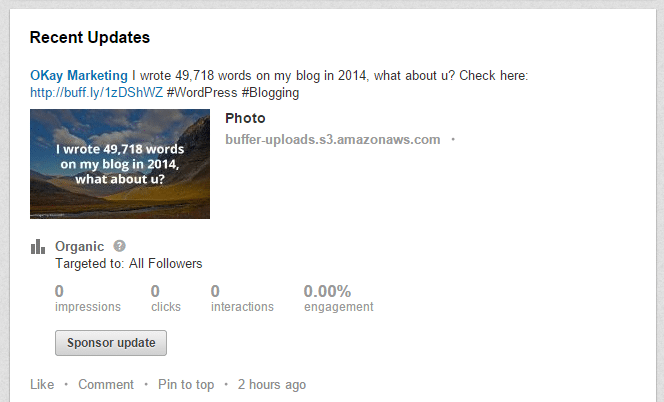 As always feel free to leave your comments below!