Bing Enhanced Sitelinks
As you might have heard Bing finally released Enhanced Sitelinks. If you are advertising on Bing I highly suggest you go through all your campaigns and add the enhanced sitelinks as this will give you an edge over your competition. This allows for some ads to show an additional two lines of text in SERPs! And technically when they are stacked you are gaining four additional lines.That is huge. Follow the steps below to quickly add them.
[alert-note]
Note: Enhanced Sitelinks will only trigger for ads that are in top positions.
[/alert-note]
Here is a good example of Home Depot using the new Enhanced Sitelink extensions.
Step 1
In the Bing Ads dashboard click into the "Ad Extensions" tab and select "Sitelink Extensions" from the drop down menu. (you can also add these via the Bing Ads Editor)

Step 2
Select the ad extension, expand Edit and click on "Edit an Extension." I am assuming you have already been running basic sitelink extensions.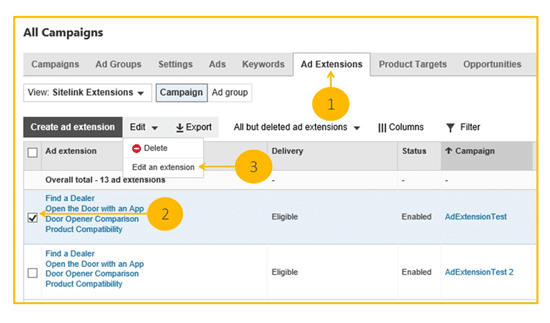 Step 3
There are now three new fields on the right hand side. You can add your descriptions now on two lines and also select a device preference. Note that Enhanced Sitelinks is currently not supported in mobile devices.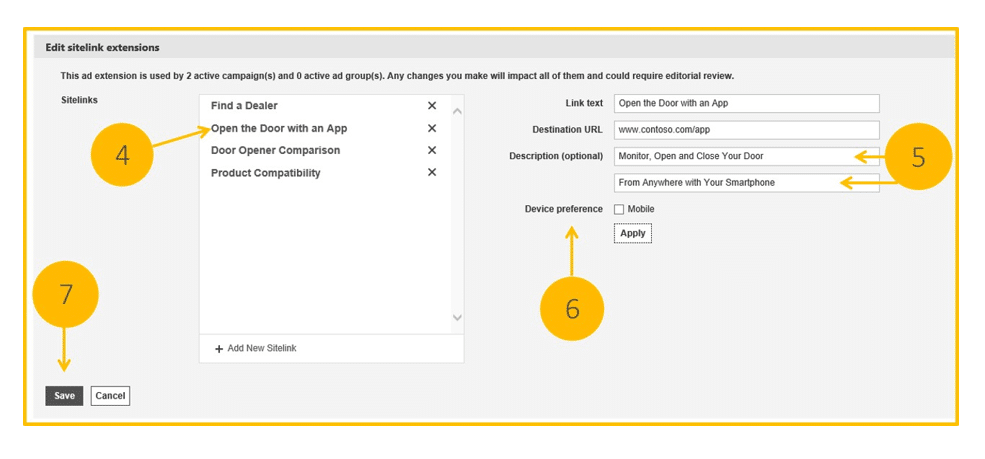 [alert-note]According to Microsoft Internal U.S. Data, Aug-Sept 2014 their performance has been phenomenal, with U.S. advertisers on average observing a click-through rate lift of 27% with Sitelinks, with some advertisers observing a click-through rate lift as high as 68%.[/alert-note]
You can read more about this on the Bing Blog.
Hopefully that gives you a little edge over your competition! As always feel free to leave your comments below.