Free Business Listing on CitySearch
If you are trying to figure out how to submit your business with a free listing on CitySearch then follow the instructions below. They kind of hide their whole process, but it is fairly easy. CitySearch is run by CityGrid, which in turn pulls data from ExpressUpdate.
Step 1
First go to ExpressUpdate and lookup your business.

Most likely it won't exist and so you can click on "Add it now."
Note: ExpressUpdate calls you to verify the listing. Therefore if you have a queue in place that can't be called and you find that your listing already exists in the ExpressUpdate database, then I recommend still clicking on the "Add it now." Their support is horrible and this is a much faster way to verify/update it as you will see later.
Step 2
Fill out your information for the business. And then in the bottom portion, put a phone number that you can be reached on. The bottom phone number is the one that their computer will call to verify the listing.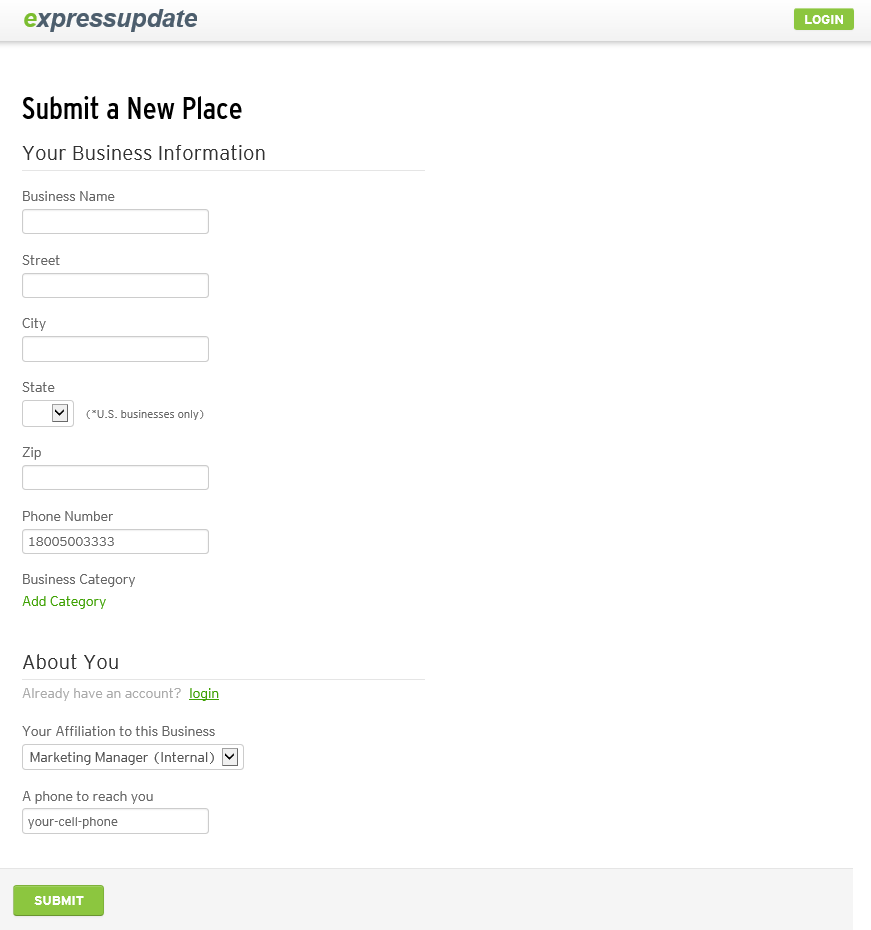 Step 3
After you submit your business information it will prompt you to create an account, fill in your name, email address, and password.
Step 4
Then on the next page, click the "Yes, Call Me Now" button, pickup your phone and input the 4 digit code they give you. (I have tried emailing them for things and it doesn't work, that is why I recommended above, if you are simply trying to update your business, go through the creation process all over again)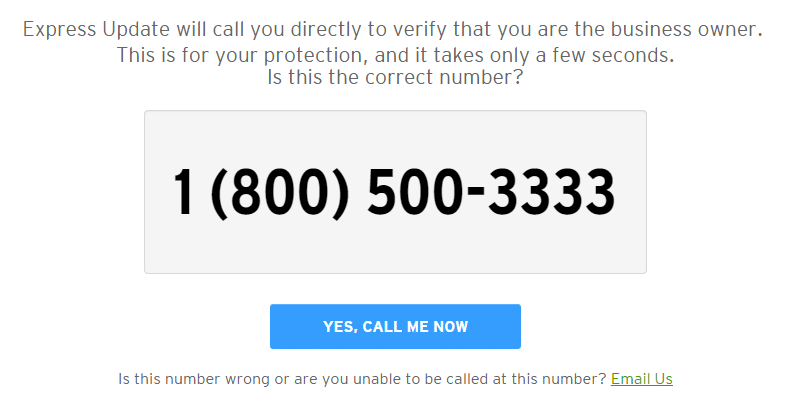 Step 5
After putting in your code you will see a successful confirmation and you should then show up on CitySearch within the next couple weeks.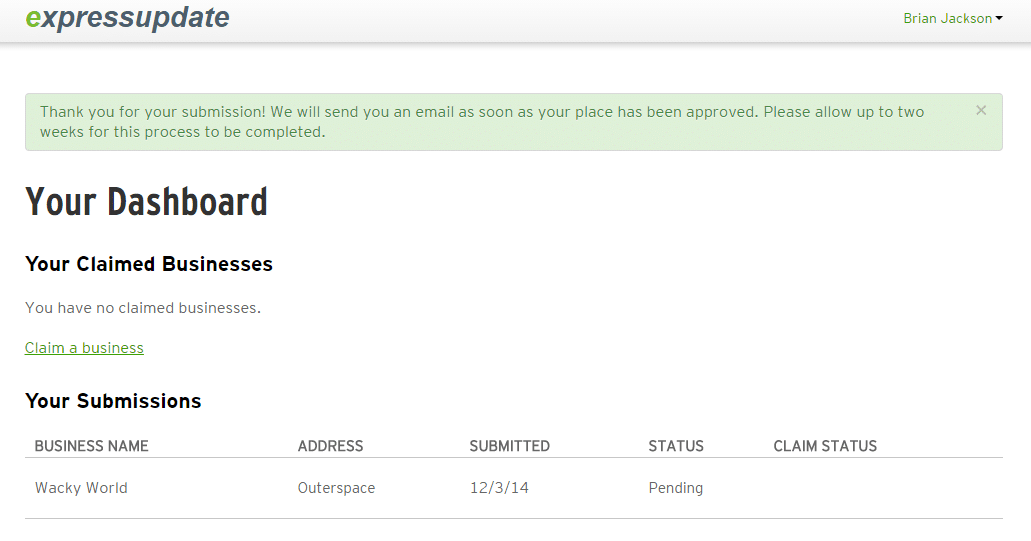 As always feel free to leave your comments below!