Bing Webmaster Tools API Key
This is a short tutorial on how to find your Bing Webmaster Tool's API key. It is very easy, but I still get asked this a lot. There are a couple different reasons you might need this. One example is if you are managing multiple Bing accounts within Raven Tools, to authorize the 2nd Bing account, you have to have an API key.
Step 1
Login to Bing Webmaster Tools.
Step 2
Click into your website. This assumes you have setup your website in Bing already. I also recommend submitting your sitemap to Bing as well.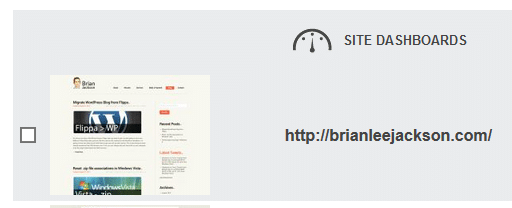 Step 3
On the left hand side click into "Webmaster API." You will have to accept the service agreement which will pop up.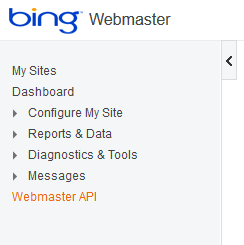 Step 4
Click on the "Generate" key and then you can copy the API key from the box below. (yes mine is scrambled folks)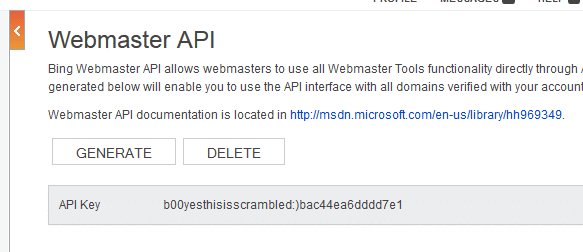 And that's it! As always feel free to leave your comments below.