Fix Suspended Google AdWords Site
One of the worst notifications you can get is the dreaded "Site Suspended" due to malware message in Google AdWords. If your site contains malware Google could blacklist your entire site which means every minute you could be losing revenue. Before you panic though let me walk you through some steps on how to get your site back up and approved within a few hours! Part of this tutorial assumes your website is running on WordPress.
Step 1
Here it is, the dreaded "Site suspended" message in AdWords. Suddenly all your campaigns go dark.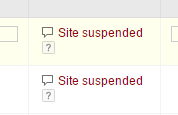 The first thing to do is check the gmail account attached to your AdWords account as you probably received an email about your site being suspended. Or what I normally do is go to Google Webmaster Tools. You will most likely have a new message in there about which domain was affected and some sample URLs of where the infection is located.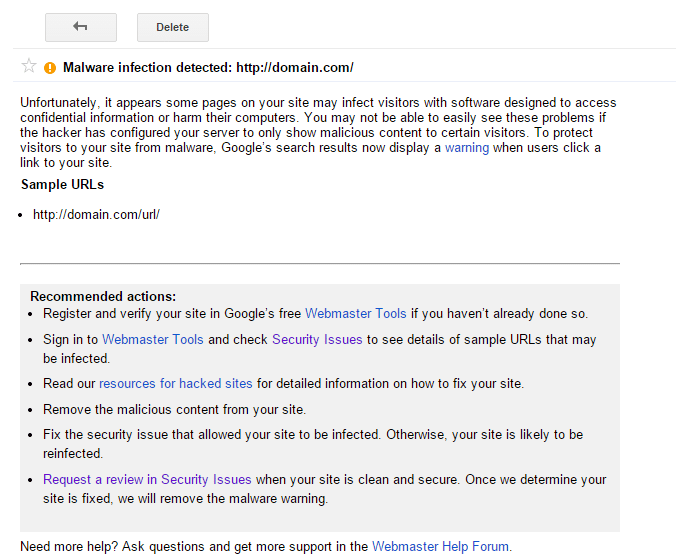 Step 2
Click into "Security Issues" on the left hand side.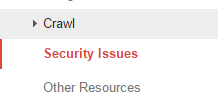 Step 3
Then click on "Show details."

Step 4
Here it will show you exactly what code and or malware it has detected and deemed as unsafe. This way you don't have to go searching for hours through your site.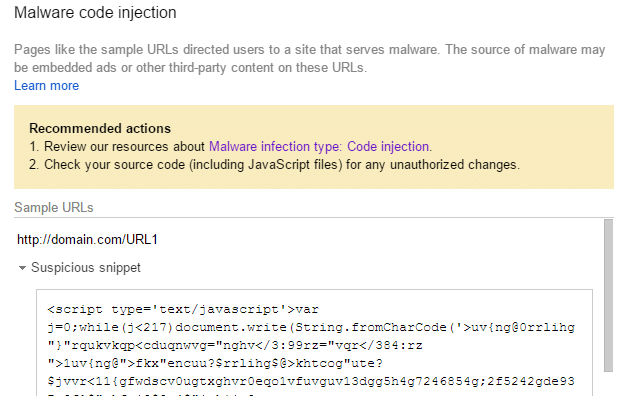 Step 5
Depending on the type of injection or malware it is, the code is most likely not located on the page or URL that Google Webmaster Tool is reporting. That is because in WordPress most things are based on functions and include files. So what I recommend is downloading the free Wordfence plugin for WordPress (you should use this all the time). Once installed, click into "Scan." You can also read about other types of hacks here: https://support.google.com/webmasters/answer/3024274?&ctx=SI&ctx=BM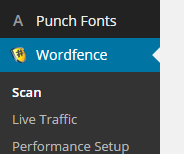 Step 6
Then click on "Start a Wordfence Scan."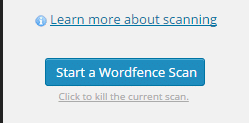 Step 7
Once the scan has finished click into "View activity log" on the right.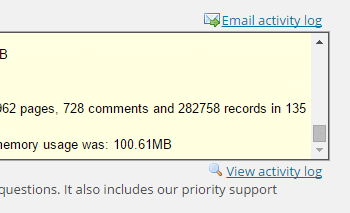 Step 8
Scroll through the log and from my experience Wordfence catches thing about 99% of the time. It is pretty good at finding things. You do get some false positives once in a while but I have never seen it not find something. So as you can see below in my example it turned out it was hiding in the nav-menu.php file. And after opening that file up it turned out there was some weird javascript in there, which matched what Google Webmaster Tools was reporting as unsafe. What does this mean? It means you should be changing your password on everything and make sure all of your WordPress plugins are up to date because someone got into your site.

[alert-note]
If you are having problems cleaning things up I recommend hiring someone quick like Jim Walker over at hackrepair.com. Especially if Google has blacklisted your entire site.
[/alert-note]
Step 9
Once you clean everything up you will want to go back to the security section in Google Webmaster Tools and "Request a Review."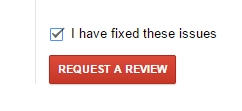 Step 10
Next you will want to submit your AdWords account for review by filling out this form: https://support.google.com/adwords/contact/site_policy.
Step 11
Normally the review process takes 3 days but most people cannot wait that long. That could be a disaster for some small businesses. So what I recommend doing after you clean everything up and resubmit both your site in GWT and your AdWords site for review is to call them at 1-866-246-6453. In the past they have had my site and AdWords account back up and running within a matter of hours.
As always feel free to leave your comments below!