Be Like the Big Guys with a Custom URL Shortener
Wanting to get creative with your branding? Do what the big guys are doing and create a custom URL shortener to establish your brand name.
Example of Mashable using a URL Shortener.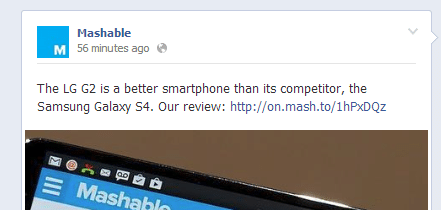 I am sure all of you have seen those short bitly.com/random URLs. Well, they do have an enterprise version which allows you to setup your own domain as a custom URL shortener. However, that is not what I am discussing; because that comes at a pretty hefty price. I am going to introduce you to YOURLS. YOURLs is a free Github project started by Lester Chan and Ozh Richard which allows you to host your own URL Shortener and use whatever domain you choose.
The server requirements are very minimal, you simply need:
A server with mod_rewrite enabled
At least PHP 5.2
At least MYSQL 4.1
When we installed this, it took us about 10 minutes to set everything up. Their documentation is excellent and it pretty much works as expected right out of the box.
YOURLS Features
Free and Open Source software.
Private (your links only) or Public (everybody can create short links, fine for an intranet)
Sequential or custom URL keyword
Handy bookmarklets to easily shorten and share links
Awesome stats: historical click reports, referrers tracking, visitors geo-location
Neat Ajaxed interface
Terrific Plugin architecture to easily implement new features
Cool developer API
Full jsonp support
Friendly installer
Sample files to create your own public interface and more
Screenshots
Main admin dashboard

Stats for each short URL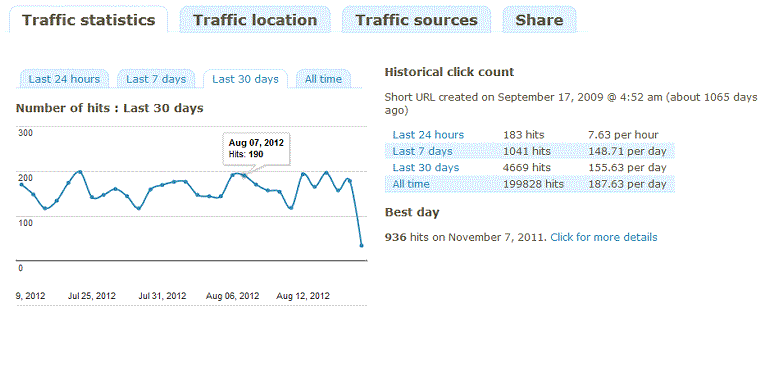 What are you waiting for? Add that extra branding to your digital marketing strategy for the cost of a domain name!
As always feel free to leave your comments below.