If you are like me you are probably always creating new Twitter accounts. Whether it be for personal projects, testing, or for clients. The other day I needed to create four new twitter accounts. The problem? After I created one account Twitter would no longer let me create a new one without verifying a phone number. I even tried running a proxy and VPN to try and bypass it, but by then I think Twitter had flagged that username for verification.
Stuck on this screen for the Twitter phone verification?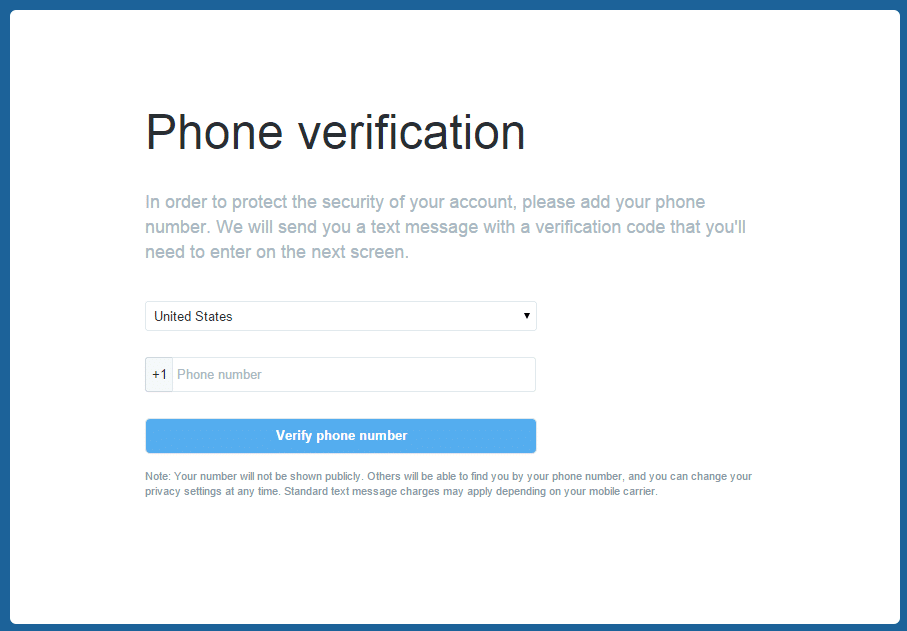 Getting Phone Number Failed Error?
I already used my cellphone number on my Twitter account years ago, so when I tried entering it I got the error "Your phone number failed, please try a different number".

There are many free services such as Pinger to obtain free numbers in which you can use for texting. However Twitter has blocked almost all of these free services. They use only a certain block of numbers and they have all been blacklisted. Trust me, I have tried them. The solution? Use a Google voice number. Follow the steps below on how to easily verify as many Twitter accounts as you like. This tutorial can also be used when needing a phone number for creating a Twitter app. And it is completely free.
[alert-note]This tutorial assumes you have a separate Gmail account for each Twitter account. If you don't you can easily create one.
Please note: this will only work in the U.S
.[/alert-note]
Step 1
Login to the Gmail account you are using for the Twitter account. Then head over to https://www.google.com/voice and create an account.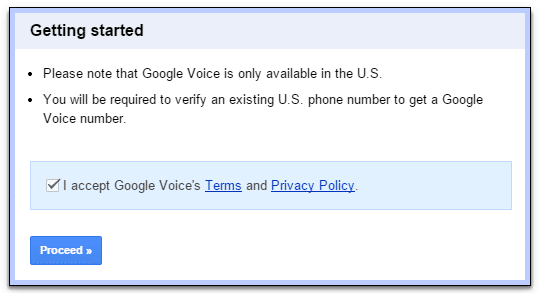 Step 2
Click on "I want a new number."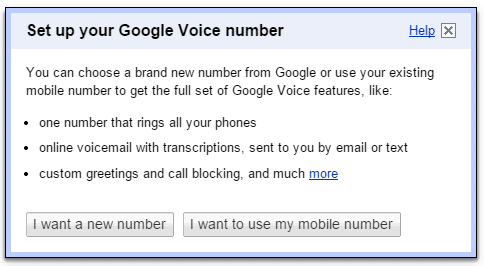 Step 3
Then choose a phone at which you want Google Voice to call you at.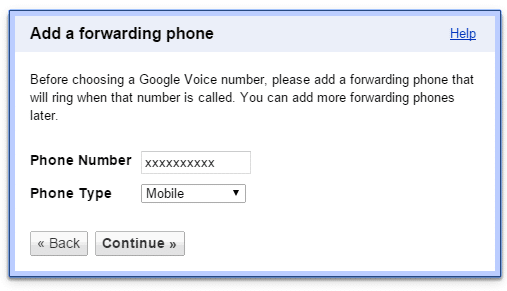 Step 4
Google Voice will then call you to confirm. My message below appears a little different because I have already setup Google Voice before. The nice thing is you can keep setting up new Google Voice numbers and it will simply remove the old one. So for repeating this tutorial it works great.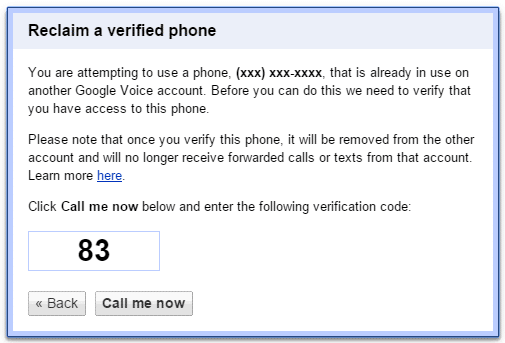 Step 5
Once you have confirmed it Google Voice will prompt you to choose a local number.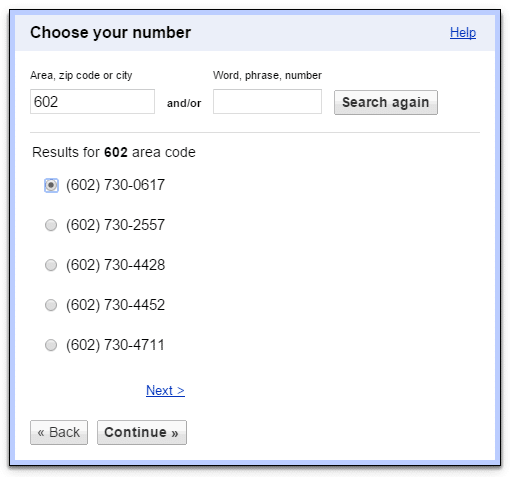 Step 6
Take that local number and go back to Twitter and enter it.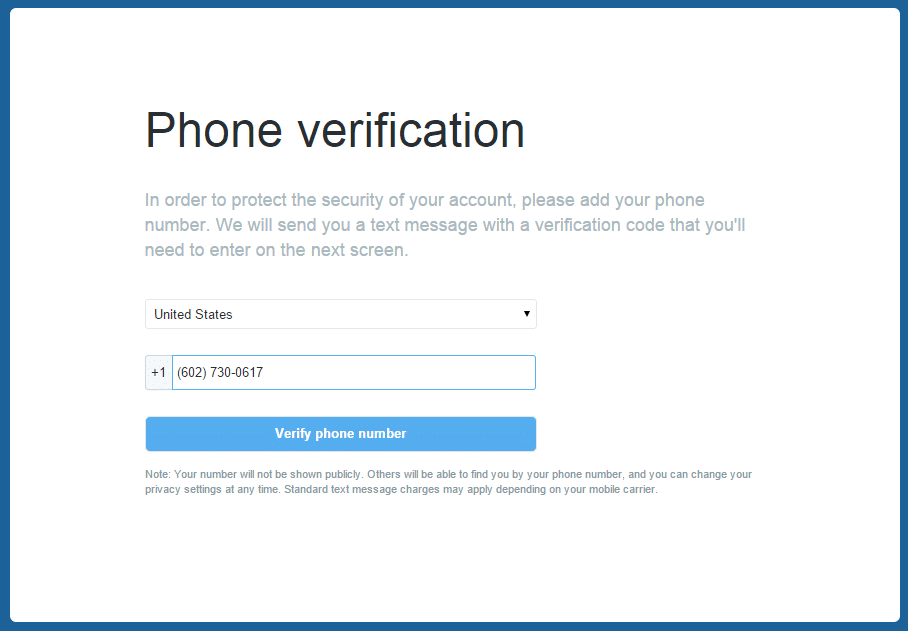 Step 7
Then go to your Gmail account and you will see the Twitter verification code they sent to your new Google Voice number.

Step 8
Enter that code into Twitter and you will receive a confirmation.

And you are all done. You now have your twitter account. And the great thing about how Google Voice is setup is that you can repeat this tutorial a hundred times and it will work every time. Now you can create as many Twitter accounts as you need.
Step 9 – Optional
If you are start running into an error where it says your phone number is associated with too many accounts, then you have to start transferring your Google Voice Number. This will keep the strategy going. :)
Note: After a while some users reported that there is probably also a time limit involved. So as long as you are only creating 1-2 accounts per day you are good. Otherwise you might have to wait until the next day to create another batch of accounts.
Another Solutions
Some others have had success with clearing their cache/cookies along with rebooting their cable/DSL modems to get a new IP address.
You can also try a phone verification service to get a temporary number.
As always feel free to leave your comments below!