This is a short tutorial on how to change the default link to setting in WordPress that is set when you are uploading an image in the media library.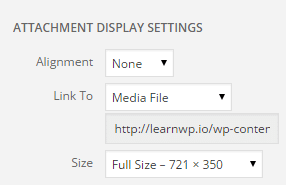 Changing the Default Link To URL to None
By default WordPress should keep the last setting you use every time you upload an image. But I have noticed that sometimes that doesn't always work. So here are instructions on how to change the default option manually.
Step 1
You will first need to access the hidden advanced WordPress options. You can do so by browsing to http://yourdomain.com/wp-admin/options.php

Step 2
Scroll down and change the image_default_link_type from "link" to blank. Then scroll down and click on "Save Settings."
Note: You can also set it to "post" which would then use the image attachment URL.
The next time you upload an image to the media library or within a post the "Link To" will now default to none.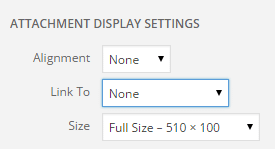 To see more additional options you can set within the advanced options see the Option Reference.
As always feel free to leave your comments below!