Export Emails from Xenforo
This is a short tutorial on how to quickly export email addresses from Xenforo (forum) without having to have database access. There are a number of reasons below why you might want to do this:
Run Facebook ads against your Xenforo member list by creating creating a custom audience
Run remarketing ads against your Xenforo member list by using the new CRM Data Onboarding feature in a 3rd party retargeting tool such as AdRoll
Maybe you are migrating your forum and you need to import your email list into another email marketing platform such as MailChimp or Aweber
[alert-note]
Maybe you have a new product your launching, why not target your already existing forum members?
[/alert-note]
Step 1
First login to the backend of your Xenforo forum, click on the "Users" tab and click into "Email Users."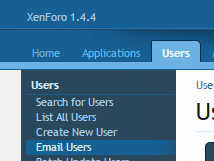 Step 2
Select "Only generate a list of email addresses" and scroll down and click on "Continue."

Step 3
You will then have to copy the email addresses to your clipboard. Right click and copy.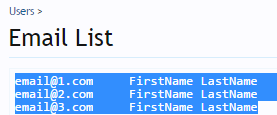 Step 4
Now launch Microsoft Excel and paste the contents into column A.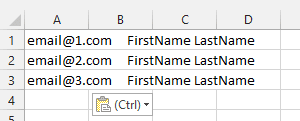 Step 5
We now need to separate the columns. So select column A and in the "Data" tab click on "Text to Columns."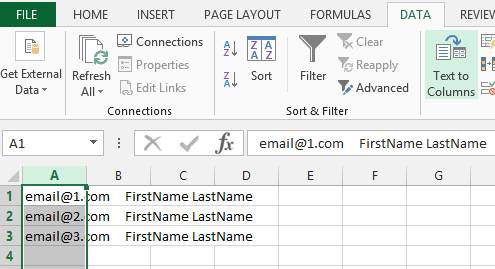 Step 6
Select "Delimited" and click "Next."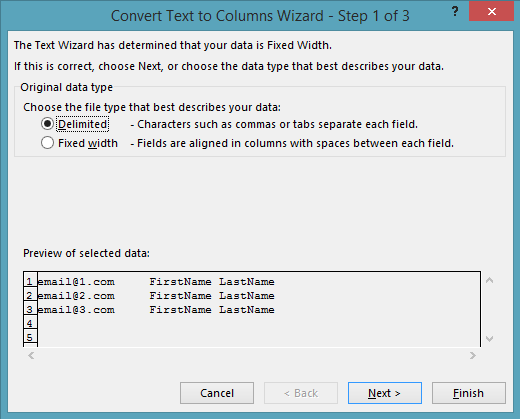 Step 7
Make sure "Tab" and "Space" are selected and then click "Finish"
Step 8
You now have a 3 column email list. You can now save this as a CSV file and then import into a custom Facebook audience or into AdRoll's CRM retargeting.

As always feel free to leave your comments below! If you have a Xenforo forum make sure to also check out my tutorial on how to properly insert the Facebook Conversion Pixel into your Xenforo install.