When it comes to doing SEO, keeping track of your keyword rankings is very important, even in 2023. How else are you to know how well your content marketing efforts are doing?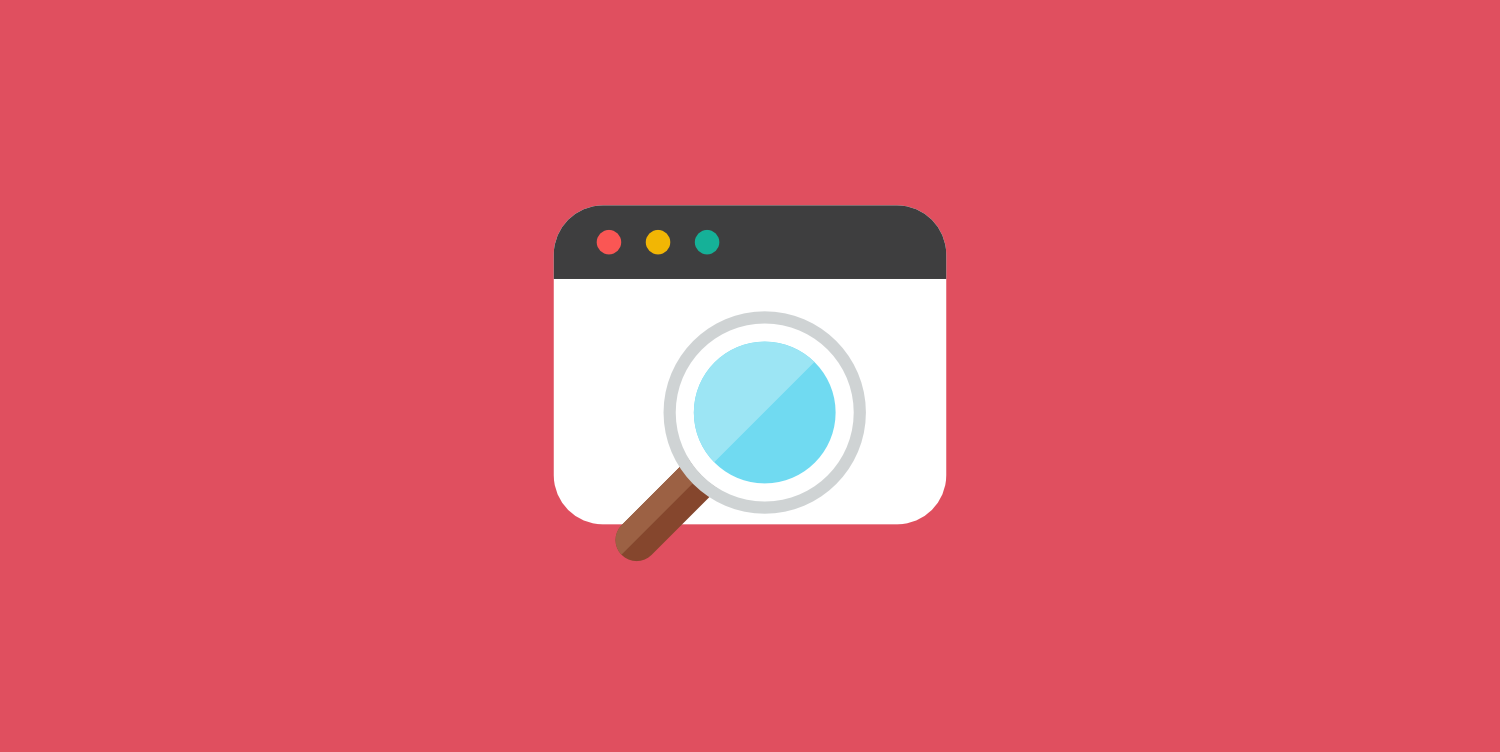 I've written over 2,500 blog posts and have helped grow sites organically from zero to 1+ million visitors per month. Over this time, I've used a lot of different keyword rank checker tools and have come to realize that the most important thing is that it's simple, fast, and cost-effective.
Below are some of the best ones I've found.
Best keyword rank checker tools
I only list keyword rank checker tools that I have tried and can recommend from personal experience. You can't go wrong with any of these.
1. SERPWatcher
SERPWatcher is just plain awesome. Combine it along with KWFinder in the same tool for keyword research and you have yourself an all-in-one powerhouse. The UI is amazing, tracking keyword changes over any period of time, watch movement, and even add tags. You can also see the search volume associated with each keyword.
My favorite SERPWatcher features:
It's really affordable compared to most of the other keyword rank tracking tools.
You can track regional keywords.
Separate desktop and mobile rankings.
Daily updates to keyword rank changes.
See the average search volume right next to the keyword so you know if it's even worth tracking anymore.
The interface is blazing fast.
2. AccuRanker
AccuRanker is by far one of the most accurate. It combines powerful filters along with instant checks. That's right, you can refresh your keyword rankings as many times as you want during the day. Almost every other tool out there has limitations on this.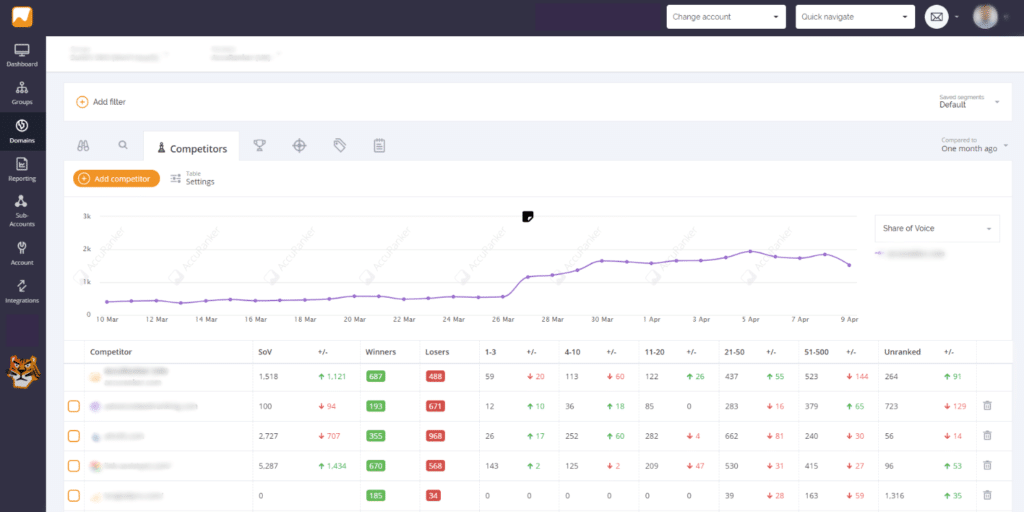 3. Ahrefs
Ahrefs has typically been known for its awesome and extensive backlink data. But they also have a Rank Tracker tool you can use to monitor your keyword rankings. If you're already using Ahrefs on a day to day basis, you should definitely check it out.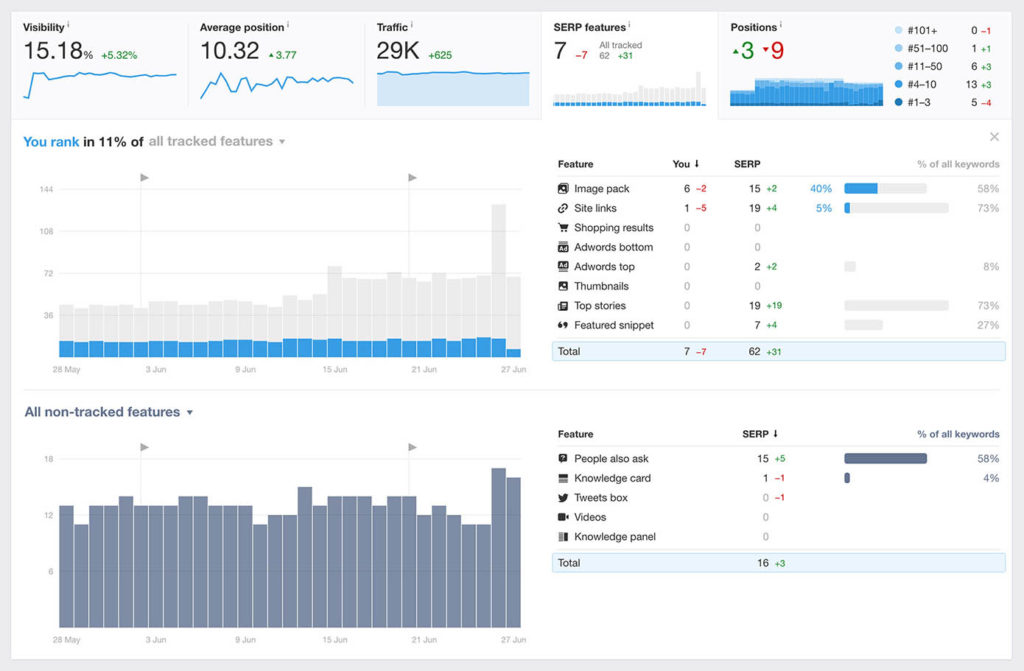 4. Advanced Web Ranking
Advanced Web Ranking is a rank tracker more focused on large volumes of keywords, which makes it ideal for agencies, but can also accommodate in-house SEOs and freelancers. You can monitor your rankings on any search engine and location. The nicest part is that the data is fresh, since the results are not retrieved from a database.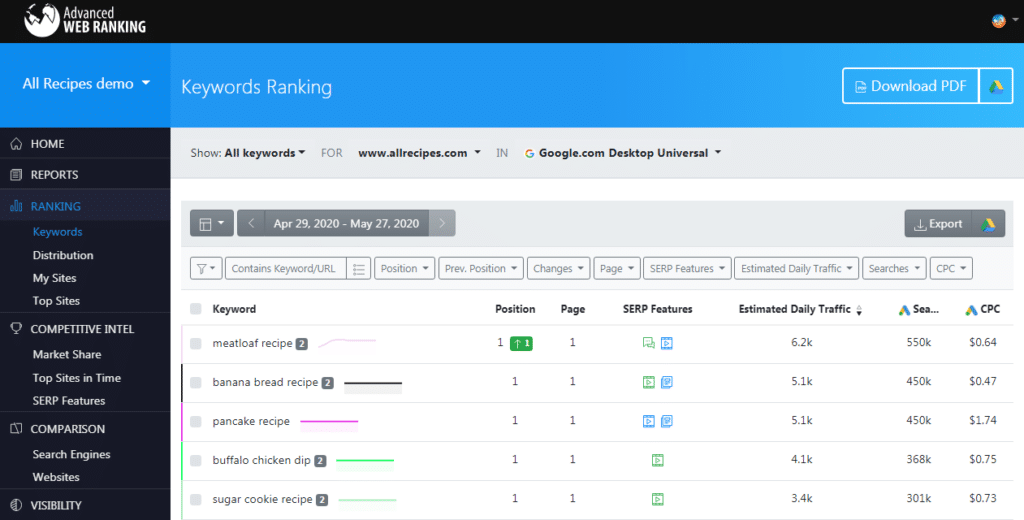 5. Serpstat
Serpstat has a powerful rank tracker that can help you to analyze organic/paid search results in mobile and desktop versions. You can also track changes in search results of the analyzed keywords instead of separate domains and receive detailed daily reports with the latest site position updates. As a cherry on the top, you can check the site's positions in search results of any country, region, and city, in all languages.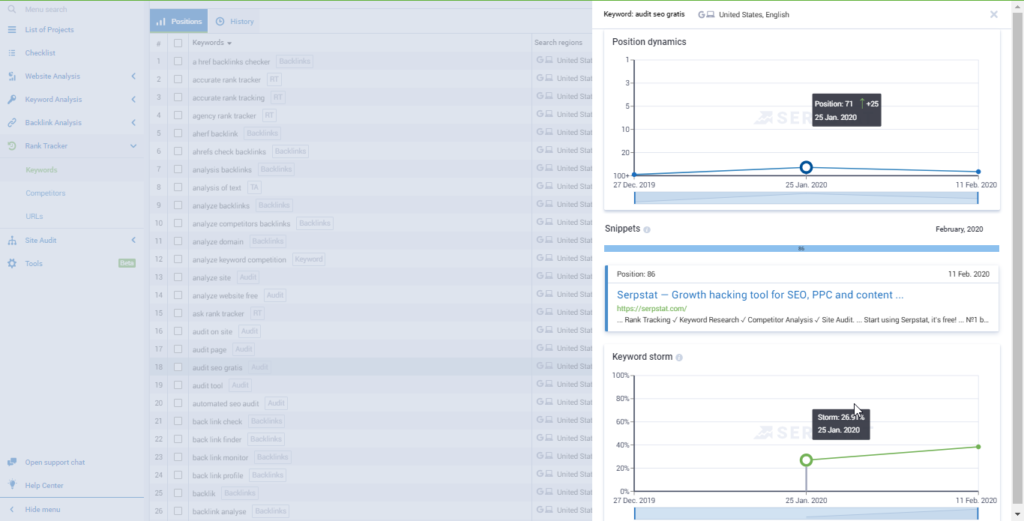 6. whatsmyserp
If you're on a tight budget, definitely check out whatsmyserp. You can create a free account to get unlimited checks or use their free on-demand tool. Pricing for more keywords is very competitive and it has a beautiful UI. Their Chrome extension might also suprise you!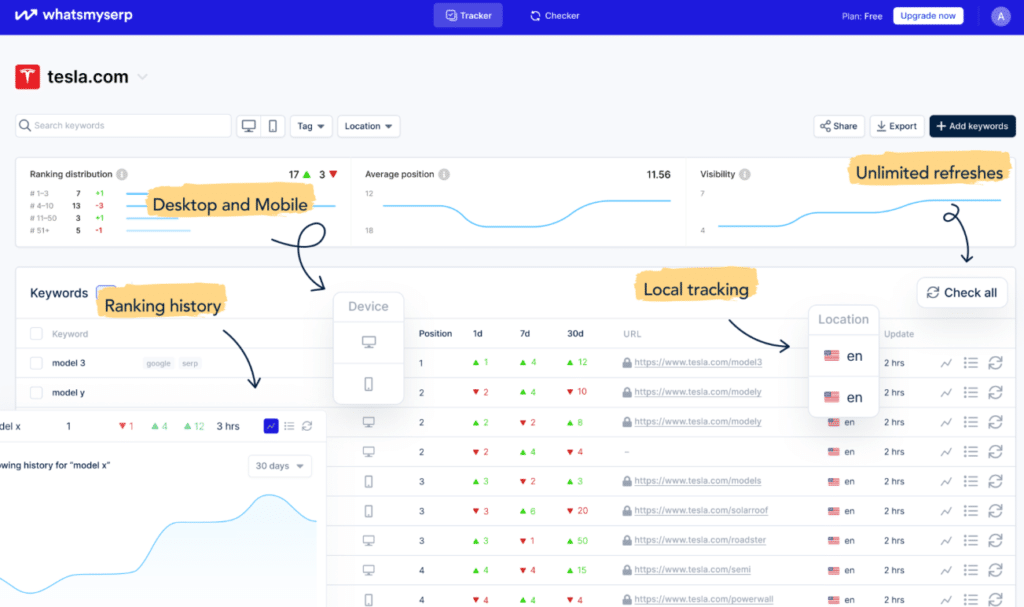 7. Sitechecker
Sitechecker is a great SEO checker and audit tool. Their rank tracker tool lets you monitor how your website rankings, visibility rate, and indexation progress change over time and get suggestions on how to improve them.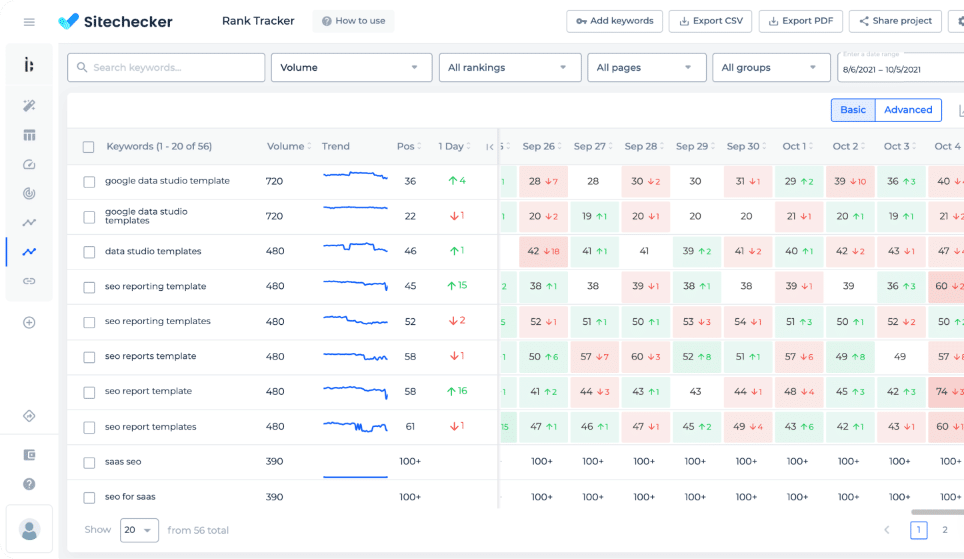 Summary
Any other good keyword ranker checker tools that I missed? Feel free to mention them below. I love chatting SEO.