As you all know I am a big fan of MyThemeShop and have been using their themes for years to power my blogs and niche sites. Why? Because MyThemeShop knows how to code properly, code fast, and their support is beyond amazing. They are turning 4 years old this week and to give back, they are having a huge sale on everything!
I have been using WordPress for over 10 years now and definitely credit them with some of the success and growth I have seen across all my sites. Check out my MyThemeShop review below.
MyThemeShop review
Use my coupon WOORKUP and get 25% off of anything at MyThemeShop.
Did you know that Matthew Woodward and Jeremy ShoeMoney both use themes from MyThemeShop? There is a reason, it is because they are fast and they convert.
Features
All of their 120+ themes and plugins are fast loading, and ultra SEO friendly. They feature:
100% responsive designs
Ad management
Quality code
Easily accessible content
Fast site load times
SEO best practices + rich snippet support
Google algorithm friendliness
Built-in reviews
Voting functionality
Easy to use control panel for theme options
Custom CSS panel
Translation ready
Awesome shortcodes
Related posts built-in
Google Fonts
MyThemeShop themes
Below are examples of myself actually using MyThemeShop themes for a lot of my sites. I stand behind them 100%.
1. SocialMe WordPress theme
As you know I use the SocialMe theme from MyThemeShop on this website. And I have for a long time. In my opinion, this is one of their best themes! It's fast, lightweight, and I love minimal themes! It is also very easy to tweak if you want to change things around.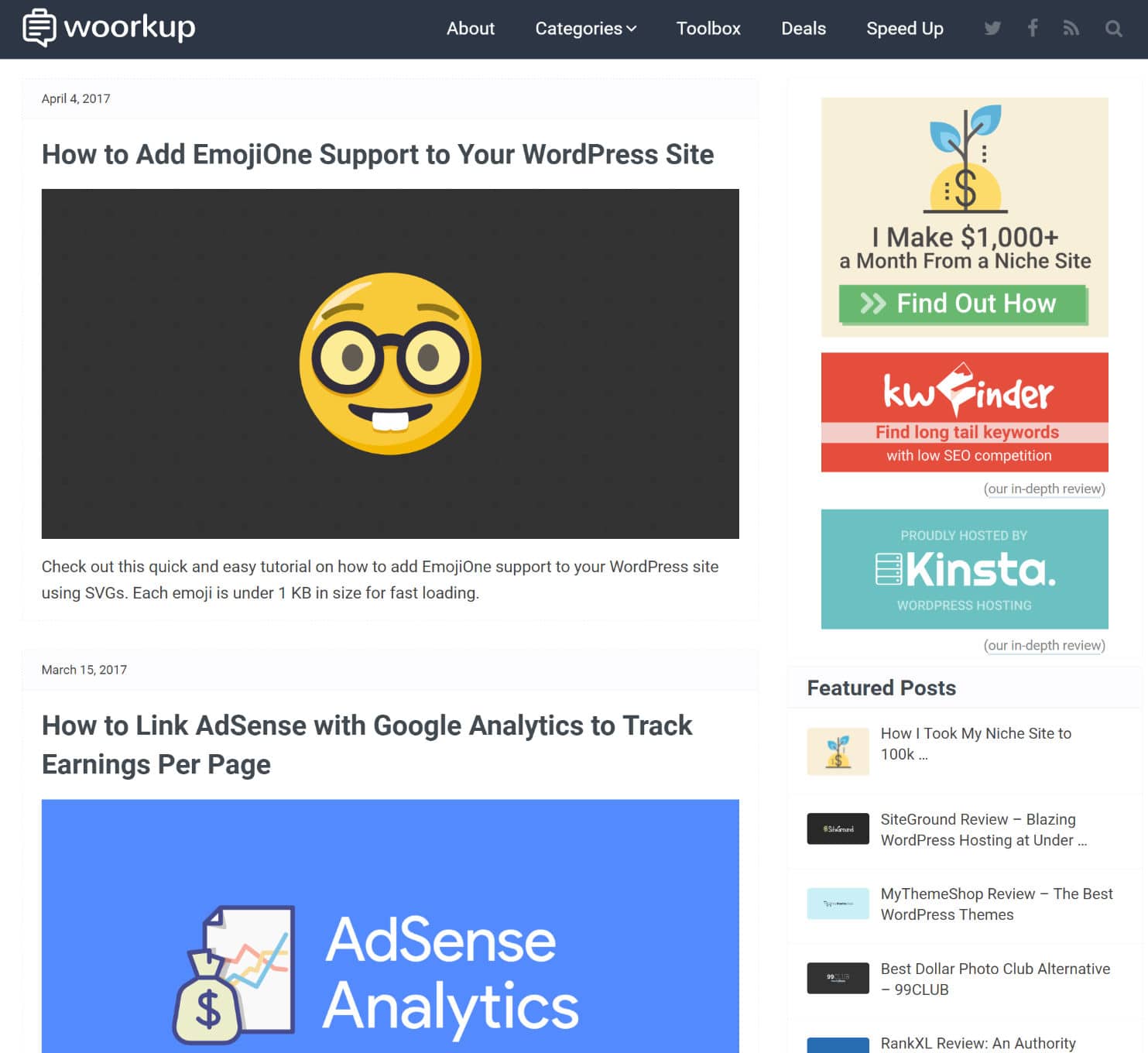 I have grown woorkup.com from the ground up to now over 70,000 visitors per month using this theme alone. And yes, that is 100% organic traffic. I don't do any paid advertising at the moment.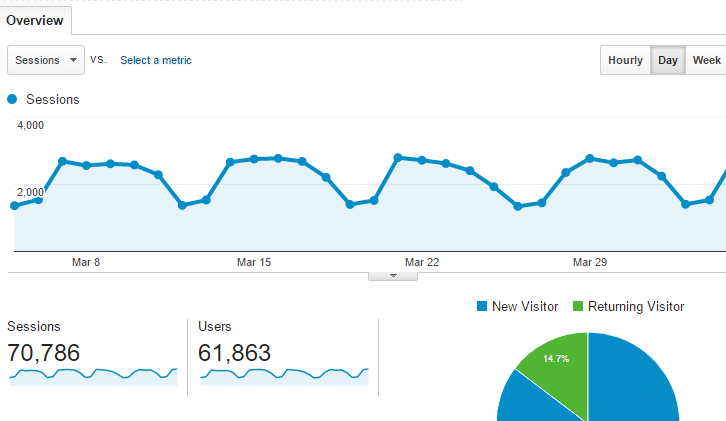 Rich snippet support
One thing I love about MyThemeShop is their inclusion of rich snippet support and it always works wonderfully. You can see the screen below of one of my posts in SERPs.
Google Knowledge Graph
Another thing I get quite often for my posts is Google Knowledge Graph. Besides having good content I can assure you the way MyThemeShop codes and structures their themes is one reason I can achieve these so very often.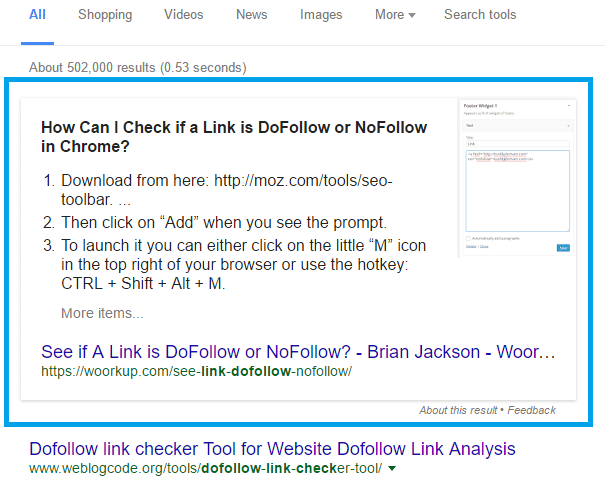 Speed
Oh and did I mention it is fast? Check out my load times! Read more in-depth on how I speed up WordPress.

2. socialMe WordPress theme
I run another digital marketing blog called brightkite. For this website, I am also using the socialMe WordPress theme from MyThemeShop. This theme also works great for a simplistic blog that loads fast and also has ad management built in.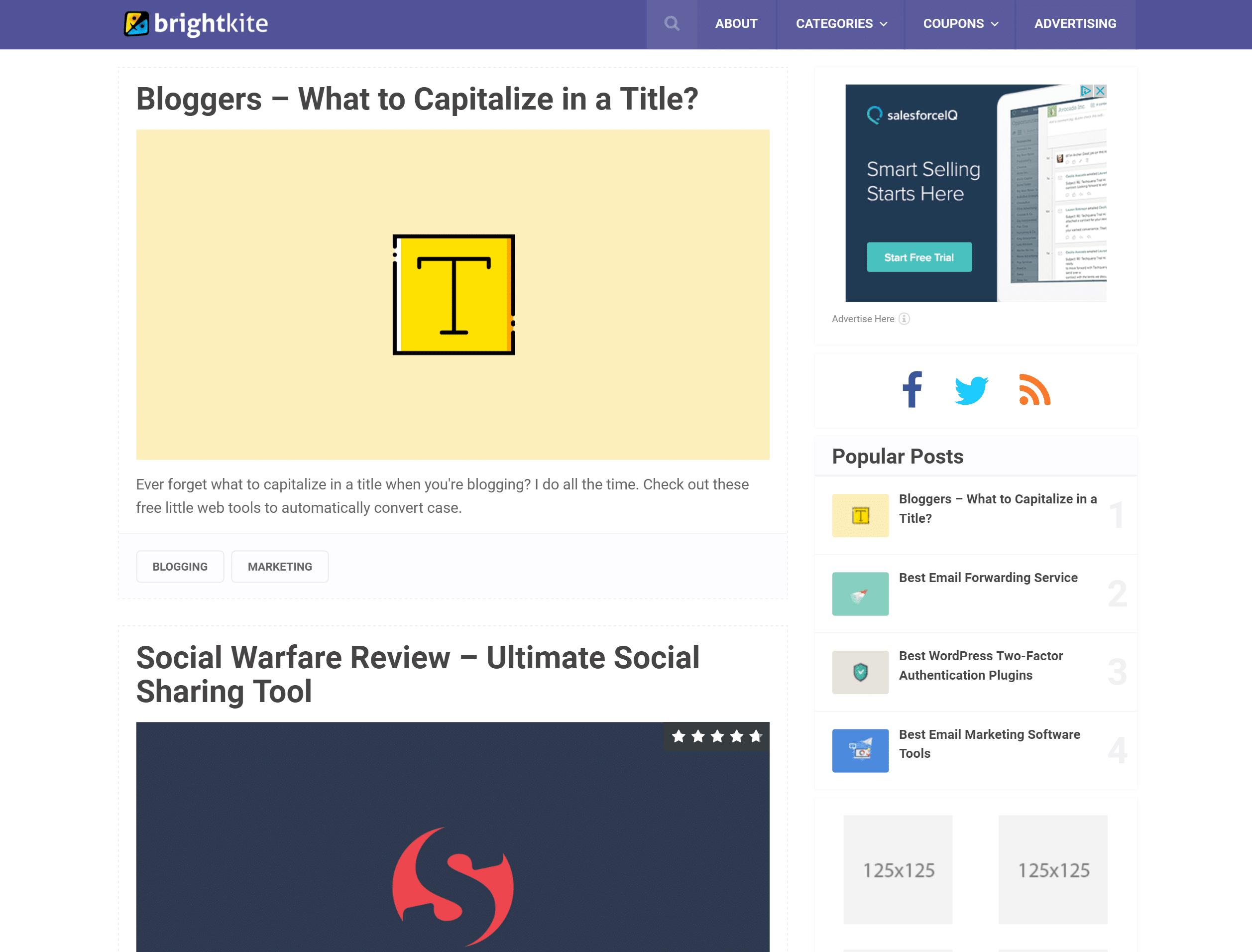 3. NewsPaper WordPress theme
I also run another site called No Gluten. And I use the Newspaper theme from MyThemeShop. This is great for a more magazine-style site, and like always it is super fast!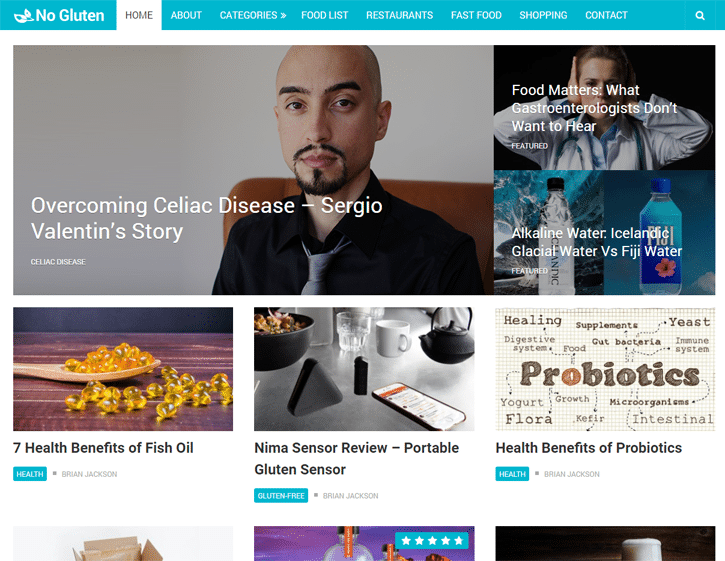 Here is my traffic since October 2015. The site now gets a consistent 9,000+ visitors a month. All organic traffic. And that is from 30 minutes a day or less, only touching the site 3 or 4 times a week. Again, I contribute a lot of the success to such a great WordPress theme!
4. Schema WordPress theme
About 5 years ago I sold one of my sites, theitbros.com, for a little over $8,000. I built the site using the Schema theme from MyThemeShop. And in fact, the new owner still uses that theme to this day! It is impressive that a theme that is over 5 years old is still going strong. I built the site up to over 60,000 visitors per month, all organic traffic.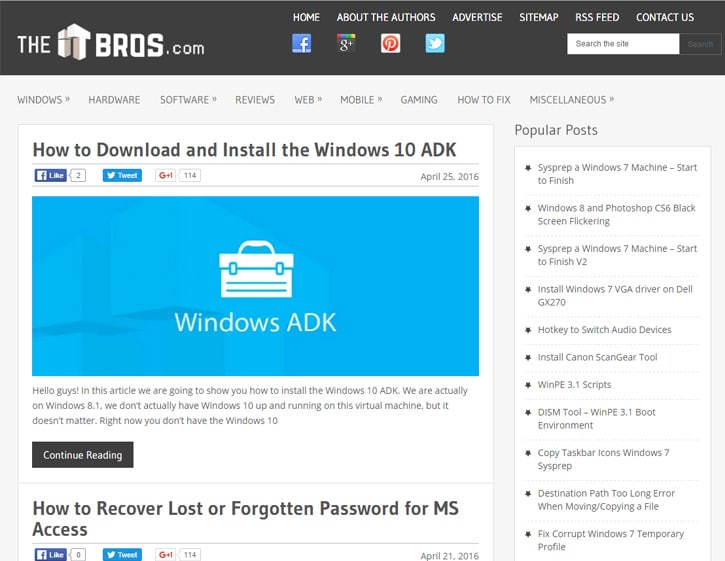 Summary
As you can see in my MyThemeShop review, WordPress themes will help increase your traffic and rankings while you focus on what is important, the content! I love just being able to blog knowing that my current themes will help increase the visibility of my content and ensure that everything is loading fast.
Don't forget! Use my coupon WOORKUP and get 25% off of anything at MyThemeShop.
Hopefully this MyThemeShop review was helpful. Already been using a WordPress theme from them? If so, I would love to hear about your experience so far!