Even today, building backlinks are still very important. You should just be building quality backlinks.  Anyone buying packs of backlinks on Fiverr or another service is just asking for trouble, unless they know exactly that they are getting. My theory is, do the work yourself, and over time you will reap the benefits. That and you'll be able to sleep sound at night without worrying about waking up to see that your domain has dropped off the face of Google.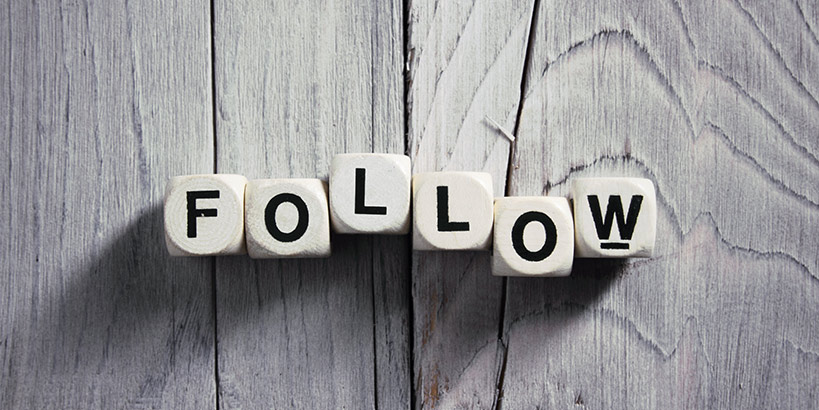 Believe me, spending weeks digging through your backlink profile and disavowing links is not a fun process; I speak from personal experience.
What are DoFollow and NoFollow Links?
Follow Links or DoFollow
Links that count as points, pushing SEO link juice and boosting the page rank of the linked-to sites, helping them go higher in the SERPs as a result.
NoFollow Links
A link that does not count as a point in the page's favor, does not boost PageRank, and doesn't help a page's placement in the SERPs.
Source: Follow Links Vs. No Follow Links: Should You Care?
A link is always dofollow unless the nofollow tag is manually added, either with code or by your CMS. For example, links in WordPress comments are automatically nofollow because the CMS makes them that way to try and reduce spam and people trying to game the system.
Now does that mean you should just disregard all links that are nofollow? Of course not. Many nofollow links, especially on high traffic and high PR sites can provide you with a lot of referral traffic. Example, your Pinterest URL on your board's profile is no longer a follow link. However, don't you think people click on this to get to your website? Yes, they do. So that is a nofollow link that is still very important to build and have.
How Can I Check if a Link is DoFollow or NoFollow in Firefox?
There are many tools and add-ons out there to check these types of links but my favorite has to be the NoFollow Firefox plugin. It is very lightweight and won't slow your browser down. Follow the steps below to install it and check a link.
Step 1
First head over to the NoFollow Firefox plugin download page and click on the "Continue to Download" button.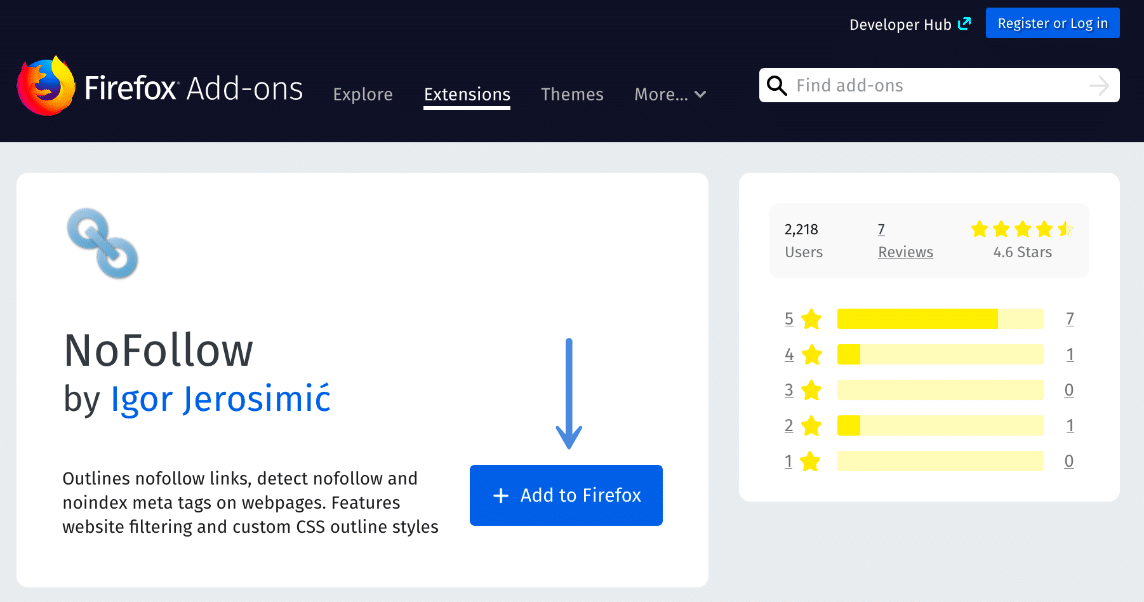 Step 2
Click on "Add" to give permission for Firefox to add the NoFollow extension.

Step 3
The extension will then highlight all the nofollow links in a red dotted box (as seen below). Any links which aren't highlighted are dofollow.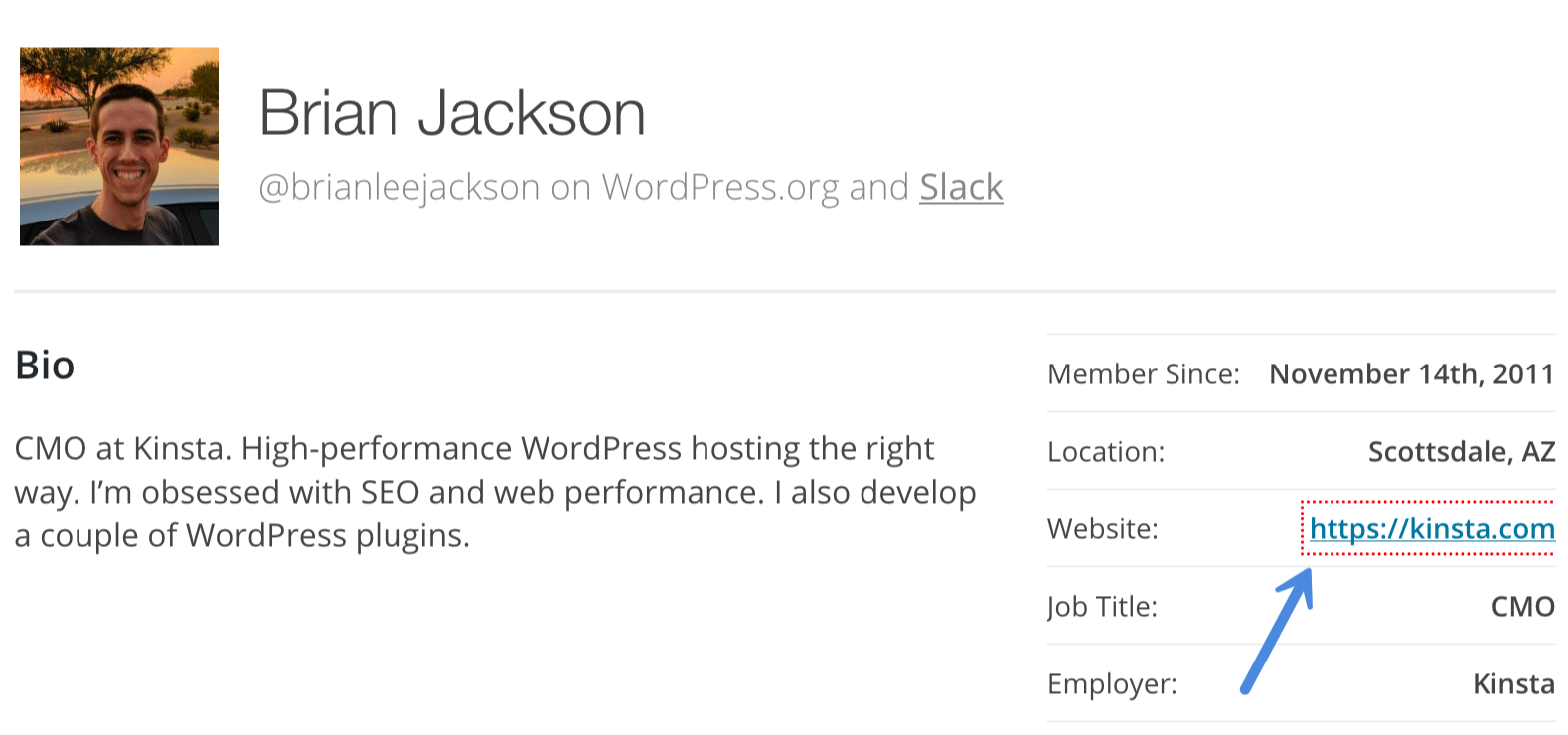 How Can I Check if a Link is DoFollow or NoFollow in Chrome?
Unfortunately, the same plugin isn't made for Google Chrome. So for Chrome I tend to use the SEO Toolbar by Moz.
Step 1
Download from here: http://moz.com/tools/seo-toolbar. It will launch in the Google App store, simply click on "Free" to proceed with the installation. You might need to create a free account with Moz, but rest assured, this extension is completely free.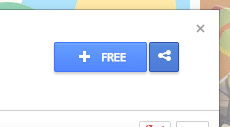 Step 2
Then click on "Add" when you see the prompt.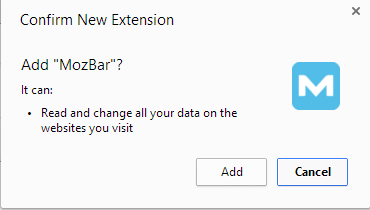 Step 3
To launch it you can either click on the little "M" icon in the top right of your browser or use the hotkey: CTRL + Shift + Alt + M

Step 4
In the bar that appears after you launch the toolbar, click on the "Highlight" marker icon. You can then activate highlighting of followed links and no-followed.

You can then see it will highlight them on your webpage.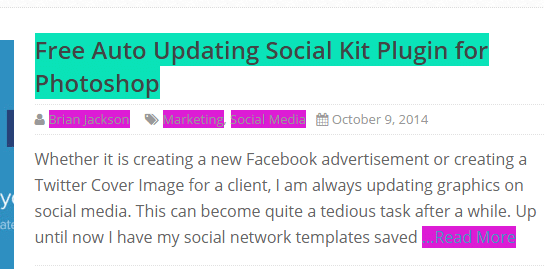 Option 2
And if you don't want to use an extension you can always look at the source code on the page to see if a link is dofollow or nofollow.
Step 1
In Google Chrome for example, you can simply right click on the page and click on "View page source."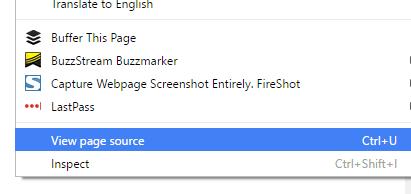 Step 2
You can then inspect the link code and if there is a "rel="nofollow" then it is a nofollow link. Otherwise it is a dofollow link.

It is also important to note that some links having masking on them. For example, a nofollow link created with the WordPress pretty link plugin will show as a dofollow link because the nofollow happens upon redirect. So you won't see it in the code, even though it is a nofollow link.
You then want to take into account what the anchor text is because that will reflect in your overall backlink profile. But that is for another post. I highly recommend using a tool like LinkMiner to check your backlink profile.
For another great resource on some alternative backlinks, make sure to check out Brian Dean's post on 17 Untapped Backlink Sources. I have a client who specializes in a lot of infographics and Brian's tip about Visual.ly instantly gave us a PR7 backlink, plus a great source of referral traffic.
As always feel free to leave your comments below.