Over the years I've gotten tons of prepaid debit cards as gifts and I'm always wondering how to spend the last amount on them. I finally found a solution that works really well. Hopefully, this helps you save a little bit more of your money before throwing away the card or letting it sit in a drawer.
How to spend remaining balance on prepaid debit card
Follow the steps below to spend the remaining balance on your prepaid debit card. There are a few caveats to this:
This assumes you do some of your shopping on Amazon. Whether it be for household goods, groceries, etc. It doesn't matter what, if you ever buy things from Amazon then this is applicable.
This won't work for cards with a balance remaining of less than $0.50.
Step 1
Go to Amazon and head over to the section to reload your balance.
Step 2
Add your prepaid debit card to your Amazon account. You can delete it afterward.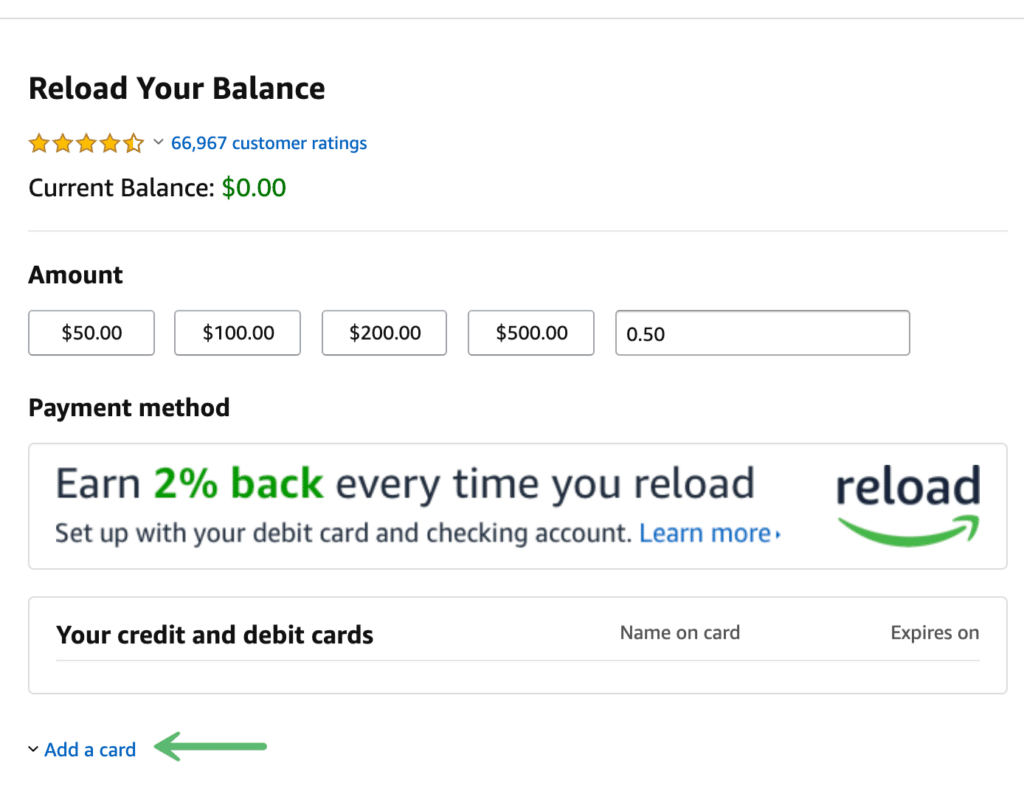 Step 3
Enter the amount to reload to your Amazon account. It must be a minimum of $0.50. I always just do this when I have a few remaining dollars left on the prepaid card.

Tip: It can be any random amount above $0.50. For example, it could be $1.29. All you need to worry about is the minimum.
Step 4
Make sure to select your prepaid debit card that you added to your account. Then click "Reload." And that's it!

Below is an example of one I recently reloaded on my account for just $1.13. I was able to get my gift card down to completely $0.00 and then shred and dispose of the card.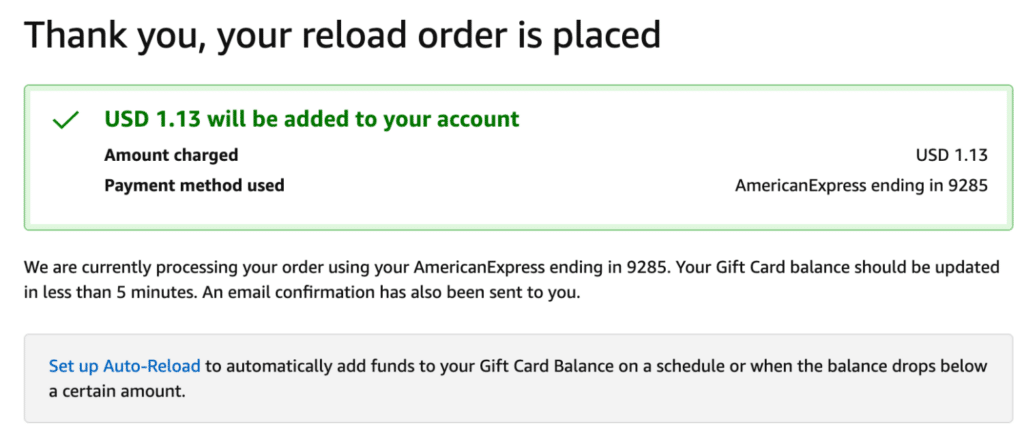 And this is what it looks like on your orders page.

Summary
Hopefully, this is helpful! It's a lot easier than trying to buy something down to the last penny at the gas station.
Have any other good prepaid debit card tricks to get rid of the remaining balance? If so, feel free to share them in the comments below.