I always try to keep my monthly subscriptions to a bare minimum to save money. Working from home, Spotify is one of those things I have running almost 24/7. In 2020, I listened to over 62,000 minutes of music. Synthwave especially helps me write and gets my creative juices flowing. Check out below how to get a Spotify yearly subscription and save over $32 a year.
Get a Spotify yearly subscription
Apple Music lets you buy a yearly subscription. Spotify only lets you subscribe per month. But the great news is that they do accept Spotify gift cards. You can buy a 12-month Spotify Premium $99 gift card on Amazon and effectively get a year subscription.
Breakdown
A Spotify Premium subscription normally costs $10.79 a month with taxes (this might vary based on your location). So over the course of a year, this comes out to $129.48. Let's say you previously used a card with perhaps 2.5% cashback on the $129.48. So $129.48 – $3.23 = $126.24.
A Spotify Premium 12-month gift card costs $99.00. This equals a savings of $30.48 per year. I also didn't have to pay tax on the Amazon gift card.
But it doesn't stop there. I also used my Amazon Prime Rewards Visa Signature card to get 5% cashback on the purchase of the gift card. So $99.00 – $4.95 = $94.05.
$126.24 (Spotify Premium Monthly) – $94.05 (12-month Gift Card) = a total savings of $32.19 per year!
Note: You can do this on an account that you're already paying for, it will simply extend your account subscription. It doesn't work on Spotify Family or Student Plans.
I have done the following trick for a couple of years now and it always works great.
Step 1
Go to Amazon, and buy the Spotify Premium 12-month gift card. This is a physical card that is mailed to you with a code on the back. According to Amazon FAQs, this also works for Spotify accounts outside of the US. It took about 5 days for my card to arrive in the mail.
Step 2
Log in to your Spotify account and head over to "Redeem." Enter in your premium code and postal code.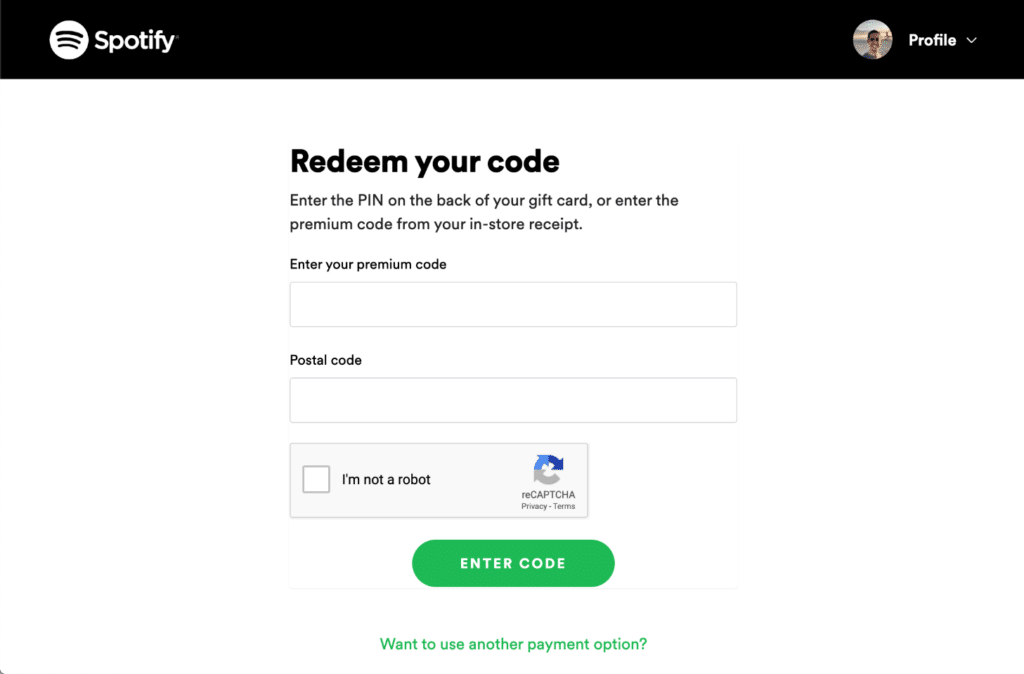 Step 3
You will then see a confirmation. Click on "Redeem Code."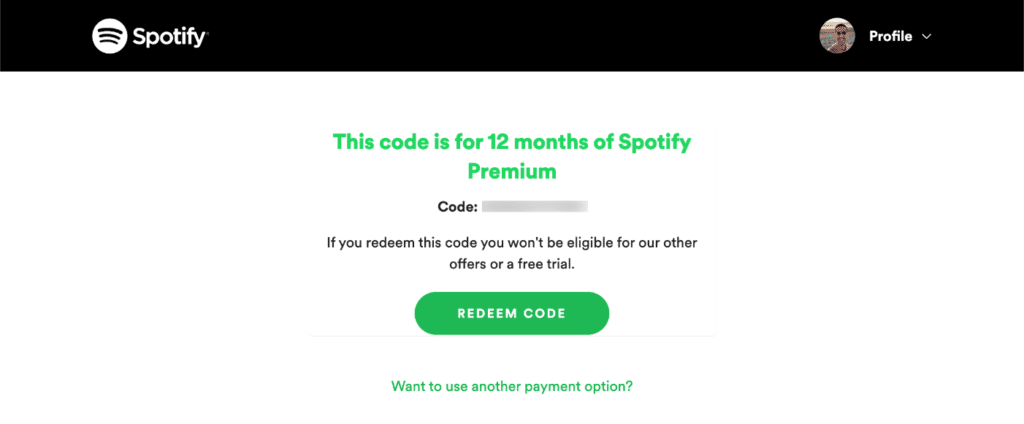 Important: Make sure to type the 0 (zero) and O (letter O) correctly, otherwise you might get an invalid error. Try swapping the characters around. They don't do a good job distinguishing between them on the card.
The 12 months are then added to your Spotify subscription.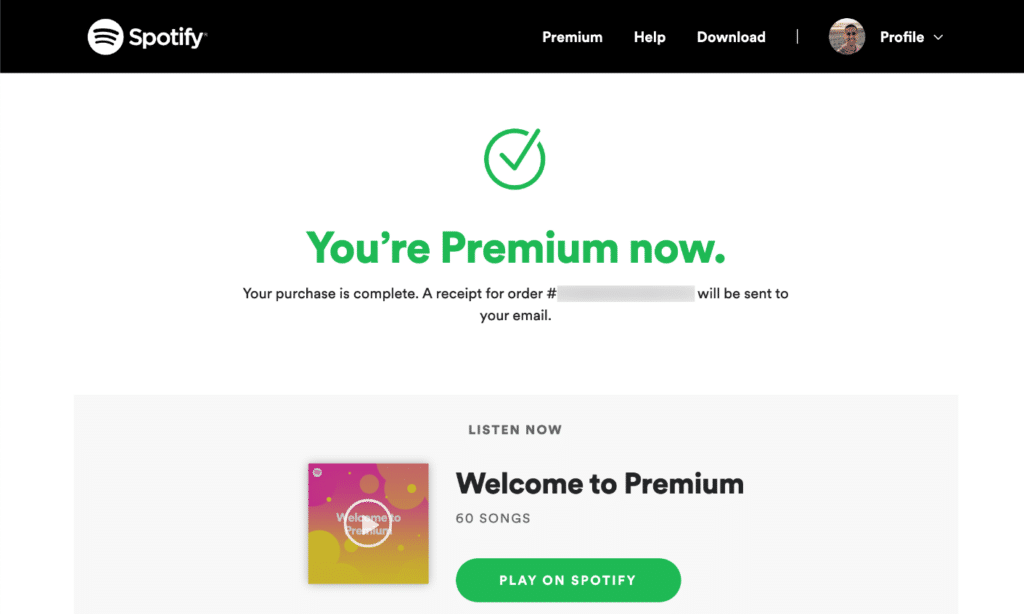 Summary
For you heavy Spotify premium users out there, hopefully, this little tip will help you save some money! I only wish I had found this sooner, as had been paying Spotify monthly for years.
Let us know below in the comments if this was helpful.