Everybody loves a good error message. 😢 If you are stumbling across this post it's most likely because you are getting the following error when you trying to sign in to your YouTube account:
This account is not yet eligible to use YouTube. Read https://support.google.com/a/answer/9000768 for more information.
This error occurs on brand new G Suite accounts, even if you've already enabled YouTube in the Google Admin console. This isn't applicable for G Suite for Education and G Suite for Nonprofit editions.
Why have this error? Google says it is to keep their systems healthy. Most likely it is to prevent spam in regards to creating new channels, comments on videos, etc.
While this limitation might make sense, it's also kind of annoying if you are using YouTube as a business. Perhaps you need to start uploading YouTube videos right away?
Or maybe, as a business owner, you are simply moving to a new G Suite account and would like to start building up a playlist of music again. It might sound silly, but music is an important part of my creative workflow for writing.
According to Google's documentation, the only way to remove this limited access is to meet one of the following requirements:
Your G Suite account has been open for at least 30 days.
Your G Suite account has been billed for at least $30.
The $30, in my opinion, is a lot because a lot of users start with a G Suite coupon. For example, I can usually find a discount that gives me 20% for the first 12 months. This comes out to $6.00 per month for a G Suite basic license. The problem is that would take you five months to reach $30.
Pay Early
The good news is you can speed up the process by paying early. So it depends on how badly you want or need to use YouTube. Simply follow the steps below.
Step 1
Login to your Google Admin Console. Click into "Billing." This can also be accessed from the left-hand side menu.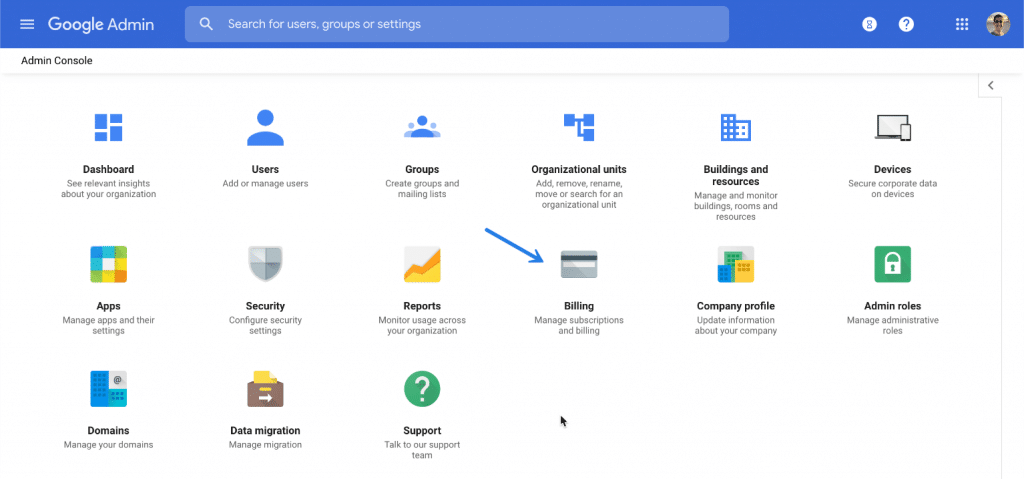 Step 2
Under "Actions" click on "Access billing account."

Step 3
Look at your previous transaction totals. Add up the remaining amount to reach $30 and click on "Pay Early."

Paying early will give the G Suite user access to all YouTube features.
Note: According to Google it may take up to 48 hours for all of your YouTube access and features to become available. It took my account about six hours.
Summary
Hopefully, this tutorial was helpful! If you've encountered the same frustration with this, let me know below in the comments.