Working with clients over the years, there is always the possibility that someone will change a DNS record on a website and then need to change it back. Sometimes people forget to document things, and so you might arrive in a situation where you are trying to find out what the old nameservers were, or what IPs your custom nameservers were pointing to.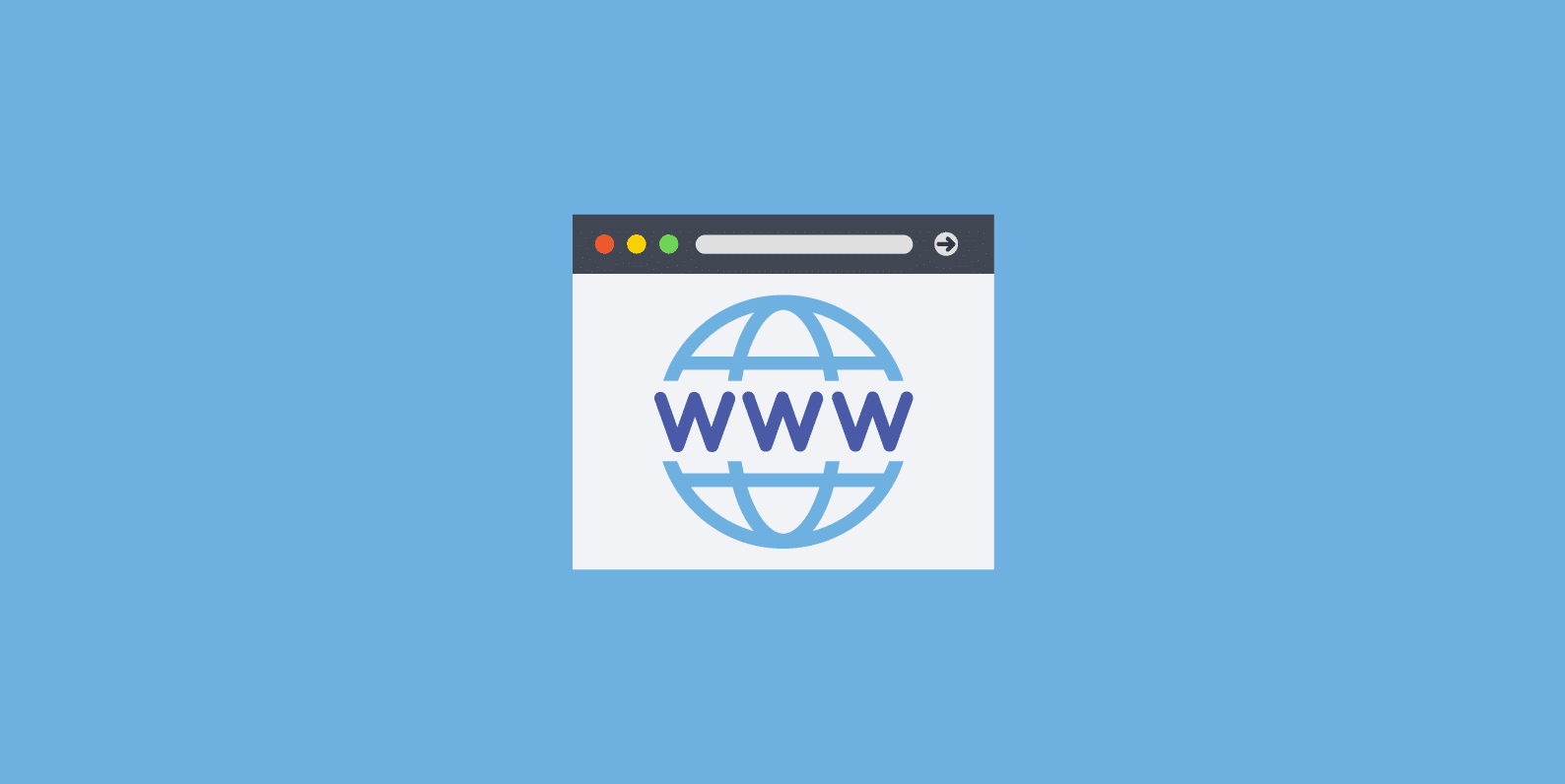 Below are a few websites that will show you your DNS history for free and a premium alternative if you need to dig even deeper.
DNS history tools
1. SecurityTrails (free)
SecurityTrails (previously DNS Trails) is an awesome free solution to lookup DNS history. This site contains access to a database of roughly 3.4 trillion DNS records, 3 billion WHOIS records, and 418 million hostnames. All of which have been collected daily since mid-2008.
SecurityTrails is our personal favorite and seems to have the most accurate DNS history records. This should also return the most data for you.
Note: You will need to sign up for a free account to access more of the data. Their free tier includes 50 API queries to fetch current DNS records, 12 years of historical DNS records with daily granularity and subdomains for any given domain.
2. Spyse (free)
Update: Unfortunately this project was shut down in March 2022 due to the war in Ukraine. My hope is that it will one day return.
Spyse has a huge database of 4.5+ billion domains, 50+ million WHOIS records, and process 1 PB of data each month. Their free plan lets you retrieve up to 4 results. In terms of DNS history records, it can work great to find what you are needing. You can see history for A, AAAA, MX, CNAME, and TXT records.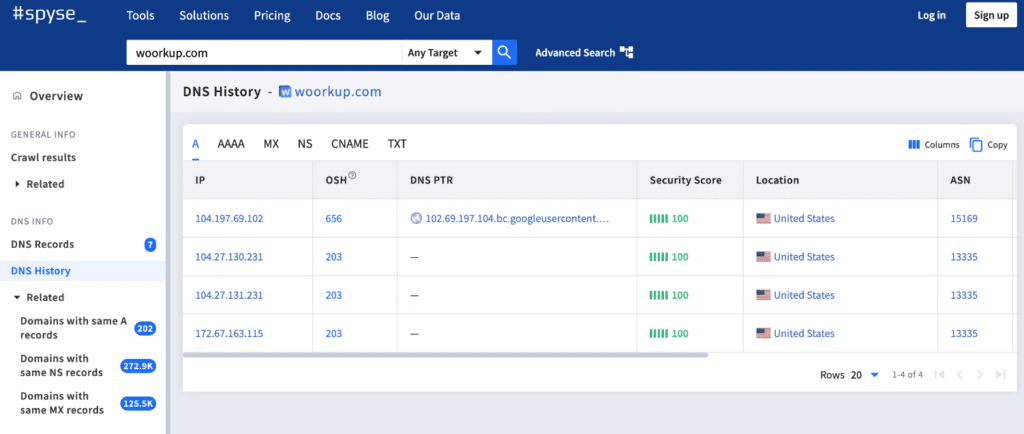 3. Complete DNS (free)
Complete DNS is a great quick, easy, and free way to easily see changes on your nameservers, etc. They have over 2.2 billion nameserver change records. Note: They will limit you to 3 free lookups within a certain period of time.
4. WhoISrequest.com (free)
WhoISrequest is a site we found that delivers a good view of a domain's DNS history in regards to nameservers. In fact, they've been tracking nameserver changes since 2002. Note: They will limit you to 5 free lookups within a certain period of time.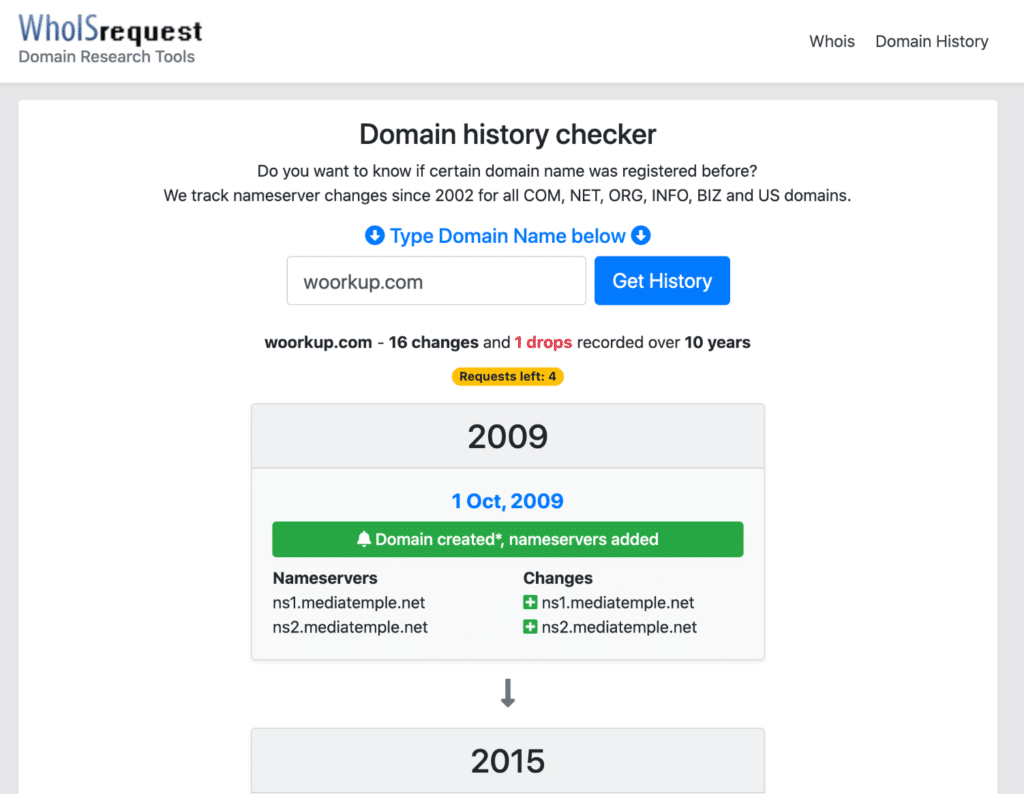 5. DNS History (free)
DNS History has been crawling DNS records since 2009. Their database currently contains over 650 million domains and over 2 billion DNS records.
The data doesn't seem to be as accurate in our opinion but can provide another good reference.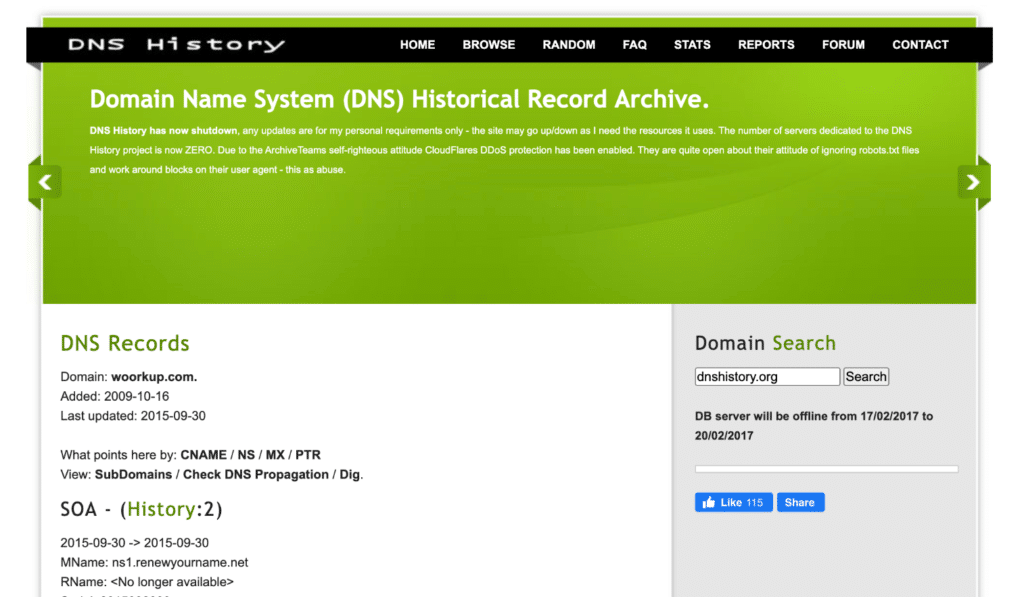 6. Domain Tools (premium)
We have always found what we need between the other free sites mentioned above. But if for some reason you can't, there is also a premium service from Domain Tools in which you can order a "Hosting History" report. This allows you to view historical IP addresses, name servers, and registrars.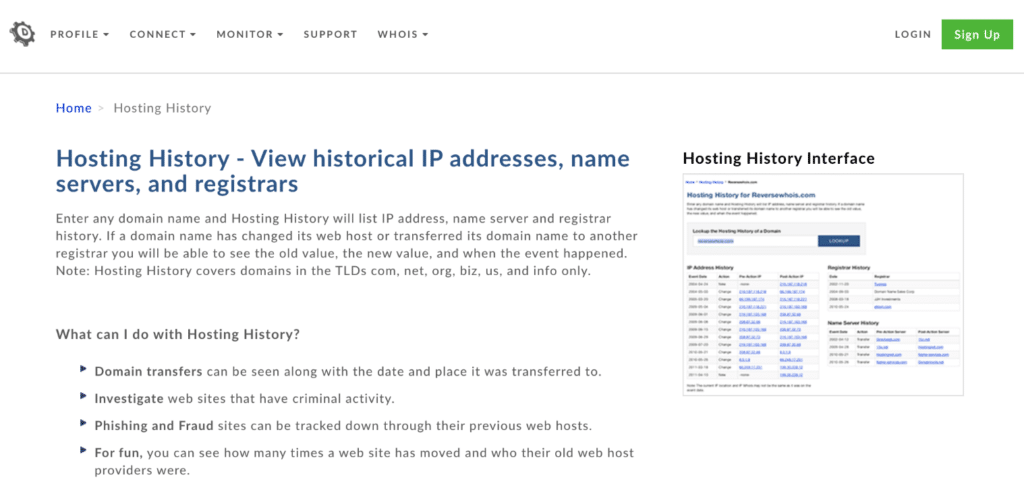 7. Whoxy.com (free)
Whoxy.com has a surprising amount of data available for free. As of writing this, they have over 364 million domains indexed. This website comes in handy for seeing really old nameserver records, along with domain ownership change history.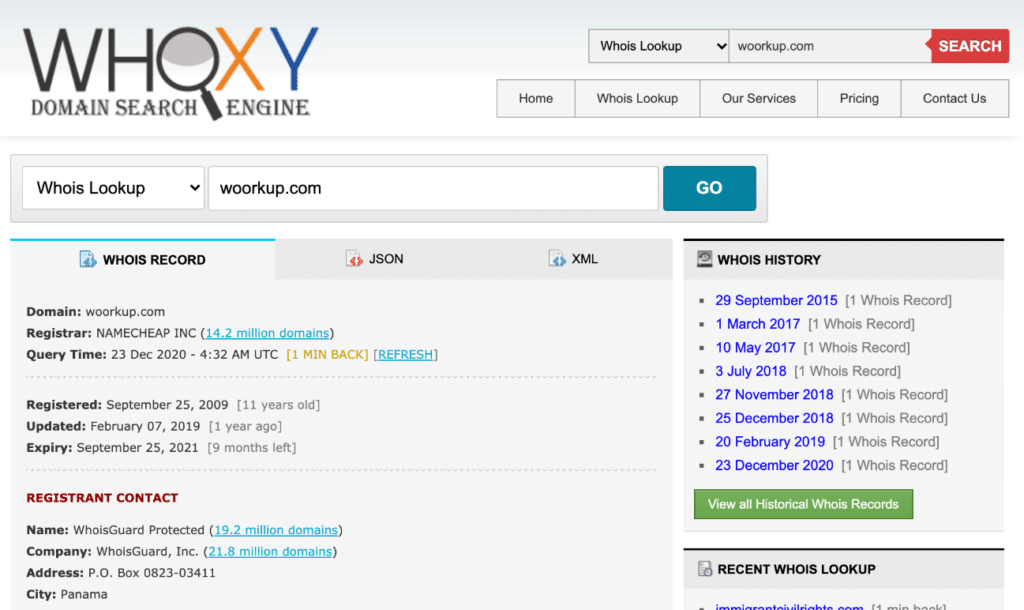 Summary
Do you have a different DNS history tool that you use? I would love to hear what it is. As always feel free to leave your comments below!