KeyCDN Review
So I have been using MaxCDN for myself and my clients for years and it has always worked great, except for the indexing of images problem in SERPs, which my workaround fixes. I am always on the hunt for better products and tools and so I decided to look to see what else was available. After comparing a couple of newer CDN services I decided to go with KeyCDN. And boy am I glad I did.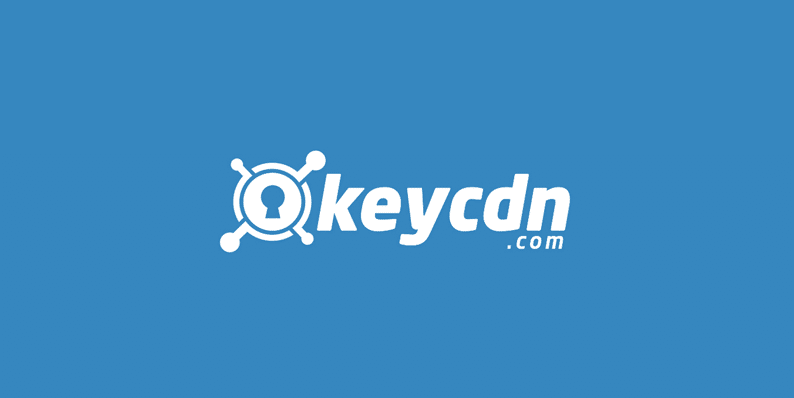 Here is a quick comparison of Key CDN's major features.
| KeyCDN | MaxCDN |
| --- | --- |
| Price: $0.04 per GB | Price: $9 a month minimum (100GB) |
| Zones: 5 Included | Zones: 2 Included |
| # of POPs: 25 | # of POPs: 12 (Additional $15/zone/month extra) |
| SSL: Free Shared + Let's Encrypt | SSL: Free Shared + Custom Option |
| Secure Token (Free) | Secure Token ($99/month) |
| Origin Shield: (Free) | Origin Shield: $200 a month |
| HTTP/2 Support: (Free) | HTTP/1.1 + SPDY/3.1 |
| Block Bad Bots | NA |
| Brotli Support | NA |
And of course, they both include real-time reporting, purging, individual URL purging, etc.
But just by comparing the most important features KeyCDN wins in almost every scenario.
I Saved Over 50% By Migrating to KeyCDN
I have 11 websites that were running on MaxCDN under a custom plan for 250GB of bandwidth at $24.00 a month. I was then paying an additional $9 per month for the 9 zones I had to add on. So I was paying MaxCDN $33.00 per month.
If you do the math on KeyCDN at 250GB it comes out to $10.00. Add on another $6 per month for my additional zones and the total per month with KeyCDN comes out to $16.00.
MaxCDN cost me $33/month for 12 POPs, KeyCDN costs me $16/month for 25 POPs. Less than half!
KeyCDN Features
Account Overview
The first time you log in to KeyCDN you will see the dashboard, which is beautiful, responsive, and fast! I have been with MaxCDN through a couple UI revisions but it is still pretty clunky in my opinion. This felt modern and fresh right from the beginning.
Analytics
Geolocation Stats
Top Files
Real-time Logs
Real-Time Stats
Zones
The zones screen is simple and gives you just what you need. From the manage drop-down you can edit your zones, purge your cache, and purge individual URLs.
Edit Your Zone
From the Edit Zone screen there are a lot of advanced features you can enable such as Secure Token, SSL, Origin Shield, Canonical Header, blocking bad bots, etc.
Purge Individual Files
This is a very important feature for me. When writing blog posts I am always updating images and tweaking things. I don't want to wait for the cache to expire to see the changes. So I will input the path to the image and purge it, refresh the page and then I can see the updates on my blog.
Zonealiases
I always use a CNAME for my CDN URL so that my images show up with my domain in them, such as cdn.brianjackson.io. You can setup a CNAME free of charge with your domain registrar or DNS provider. I literally updated my CNAME from the MaxCDN address to KeyCDN and it propagated everywhere in a few minutes. KeyCDN even has a cool DNS lookup tool now you can use to check where your CNAME is resolving to.
Zonereferrers
Additional Features
Two-factor authentication
Account Access Rules (restrict access to CDN account by IP Address)
Security Notifications
KeyCDN Knowledge Base
KeyCDN has a great knowledge base that they regularly keep updated. They have pretty much every CMS integration guide that you can imagine.
| | |
| --- | --- |
| WordPress | b2evolution |
| Drupal | Perch |
| Joomla | IPBoard |
| Typo3 | SocialEngine |
| PrestaShop | Xenforo |
| Magento | Odoo |
| Craft | X-Cart |
| Kirby | Github pages |
| OpenCart | concrete5 |
| vBulletin | MODX |
| PyroCMS | Kentico |
Impressive! These guys love their documentation which is always helpful. It means less support tickets and less going back and forth.
KeyCDN Load Times
I didn't have Asia or Australia POPs with MaxCDN because I didn't want to pay extra for them. But now I do with KeyCDN! It's like icing on the cake. I saw some huge increases in those countries. Also within the U.S. I can't really argue with these load times.
Pingdom Test without KeyCDN Enabled
Without KeyCDN enabled I was averaging right around 1.49s. I always run my tests 3-4 times and then pick the average one. I use our Perfmatters plugin to configure the CDN if you were curious. My WordPress host, Kinsta, also has its own built-in caching system.

Pingdom Test with KeyCDN Enabled
With KeyCDN enabled, my load times dropped to 646ms! That is a decrease in load times by 56.64%!

CDN Resources
This is what I like to see.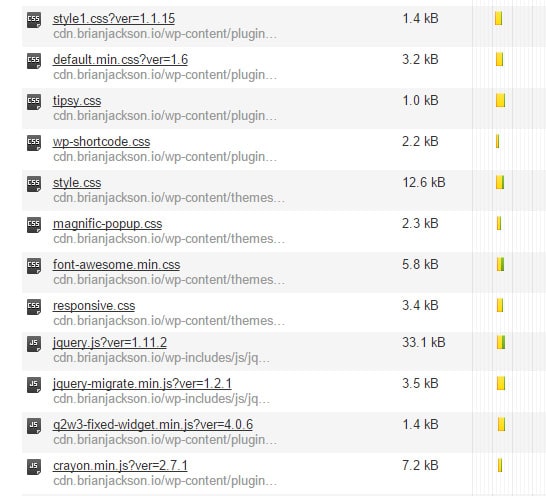 Let's Encrypt Integration

As of December 14th, 2015 KeyCDN now has Let's Encrypt integration. Basically, this means you can now have a custom SSL certificate for free! I have a Let's Encrypt certificate running on this blog.
KeyCDN Support
I put in a ticket to request an increase of zones at 11:42 am, and I got an email back at 11:44 am saying they had increased my limit. :) Can't really get much better than a 2 minute response time. Again, very impressed.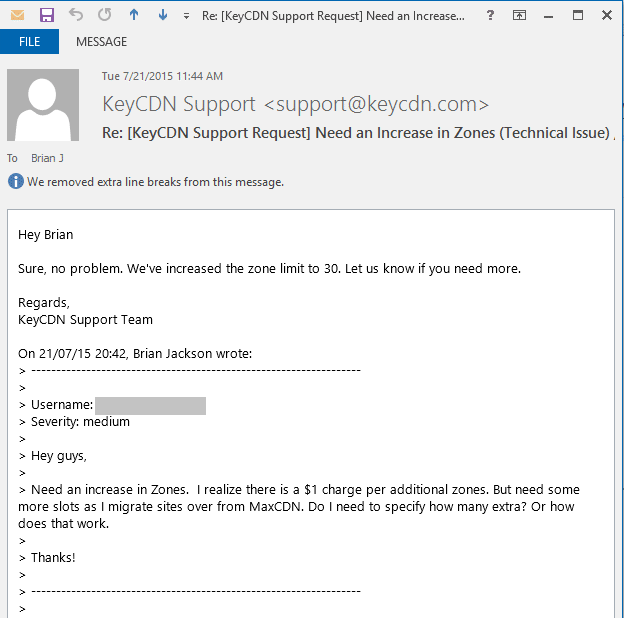 I'm super happy with my migration over to KeyCDN. My only regret is not making it sooner!
It's cheaper, I get more POPs, meaning faster load times for people around the world, and their interface is better. I can now take the money I am saving each month and invest it elsewhere.
Hopefully this KeyCDN review was helpful. If you are looking for a top notch CDN provider with excellent prices, then do yourself a favor and give KeyCDN a try. They even have a free trial! Use the link below and you will get $10 in free KeyCDN credits.
As always feel free to leave your comments below. I would love to hear your feedback or maybe a personal experience you have had with a CDN provider.