I've been using the Logitech G603 wireless mouse as part of my primary setup for over two years now and it's still going strong. Being a part of Logitech's G brand, it is a gaming-focused product, but over the years I've found that gaming peripherals usually have the features that I want for work as well.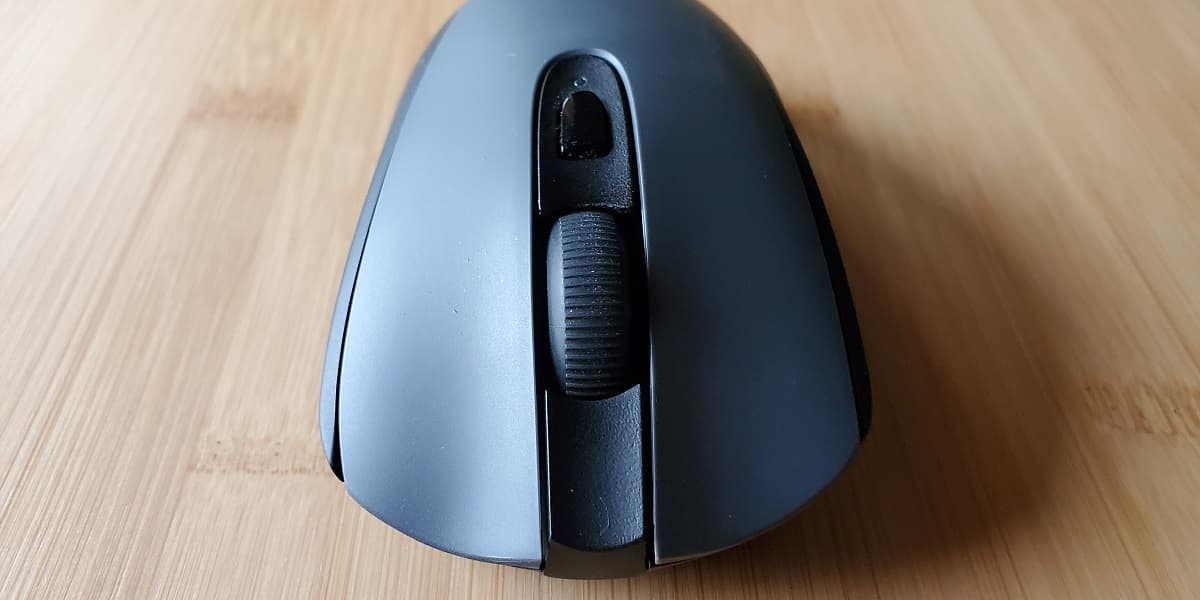 The G603 sits in the middle of their lineup and provides a great wireless mouse experience without looking too flashy. It also pairs perfectly with the G613 wireless keyboard which I also use in my office. Both products have a powerful feature set with decent build quality while not being too expensive. They also both have the unique combination of great wireless performance combined with super long battery life.
This mouse is exactly what I was looking for and it has held up very well over the past couple of years.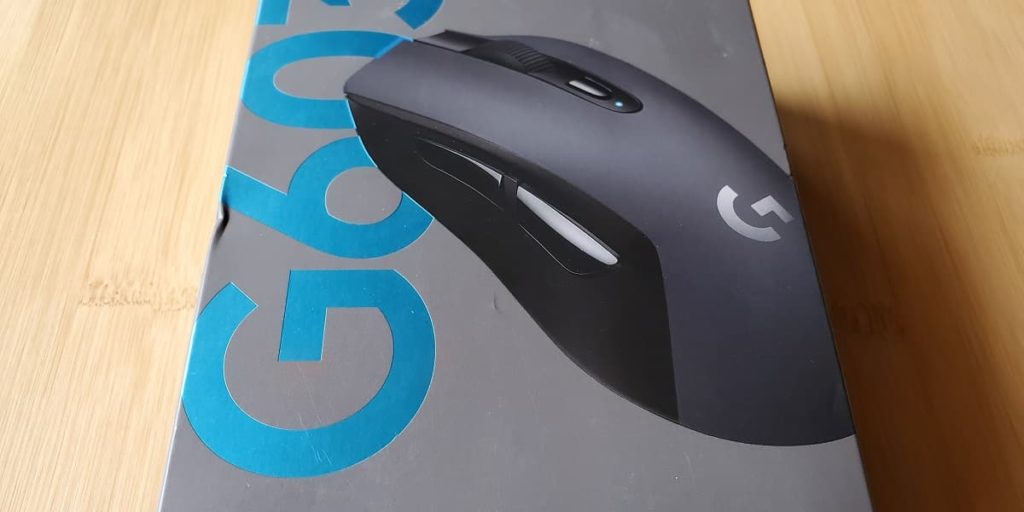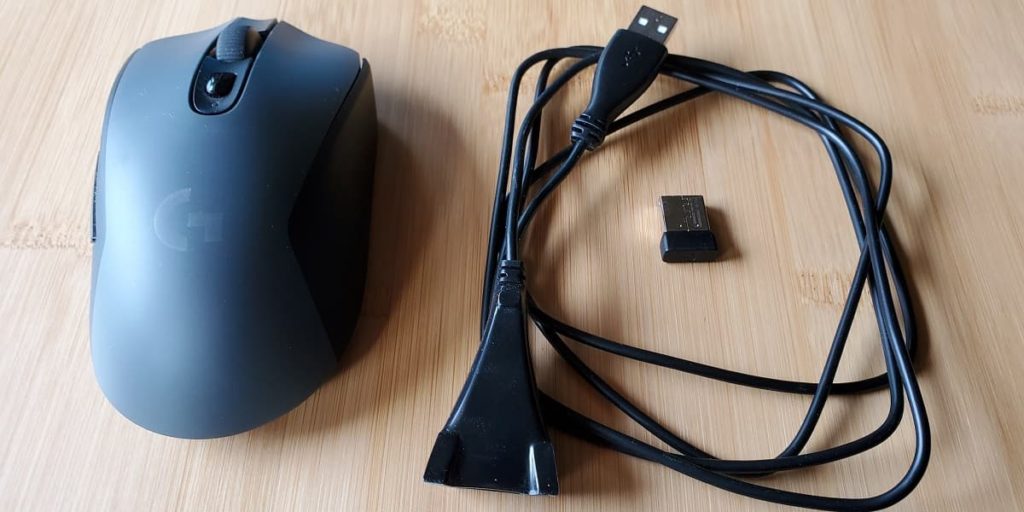 What's in the box
The packaging you get with the G603 is pretty basic but it does the job. You'll find the mouse along with two AA batteries to get you started. Also included is the USB type-A wireless receiver as well as a 5 foot USB extension cable. You can use the mouse over Bluetooth as well, but you'll need the receiver if you want to take advantage of Logitech's Lightspeed wireless.
I haven't ever needed to use the extension cable and have had no issues with wireless performance, even with the receiver plugged into the back of my desktop.
Design
Logitech has been making quality mice for years and the G603 is no exception. The feel of a mouse is a bit subjective as some things are going to be up to personal preference. I have always preferred more lightweight gaming-focused mice even for my daily work, but I know they aren't for everyone. For me, it's a very comfortable mouse.
The top curve of this mouse is also not symmetrical and the left side is elevated slightly, so this is probably not going to work well for left-handed folks.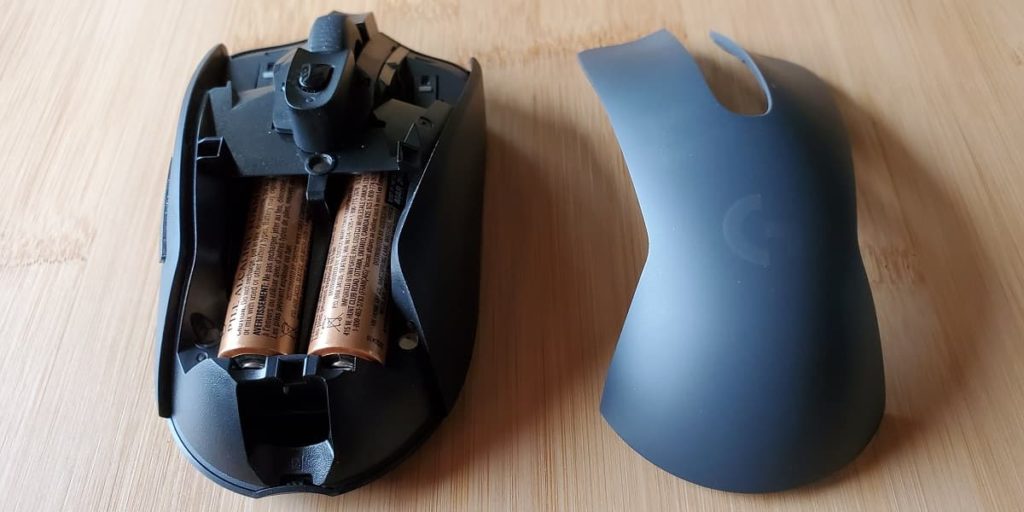 Build Quality
The build of the G603 is very nice. The shell is made of plastic but it has a nice matte finish so it doesn't pick up fingerprints much and doesn't get grimy after a lot of use like some other materials can.
The primary left and right-click buttons feel great and have a nice sound to them. The top shell is held on with some small magnets and has a small piece of foam that sits over the batteries as well. Everything here feels really solid, but it still pops on and off quickly if you need to replace the batteries.
The scroll wheel is made of a rubber-like material and it feels alright but could be better in my opinion. There is one button on the top that cycles through DPI settings by default and two more on the left side that default to forward and back in your browser. These are also plastic but have a glossy slick finish which doesn't feel that great. They do have a nice click though.
All that plastic does keep things light though. Without the batteries, the G603 clocks in at 3.13 ounces and then goes up to 4.78 ounces if you are running with both AA batteries for maximum battery life.
If you'd rather keep things a touch lighter, you can use just a single AA battery to shave off some weight. This can be used on either side of the mouse to allow you to shift the balance based on personal preference. I've always used both batteries and while it's not the lightest mouse you could go with, it feels great to me.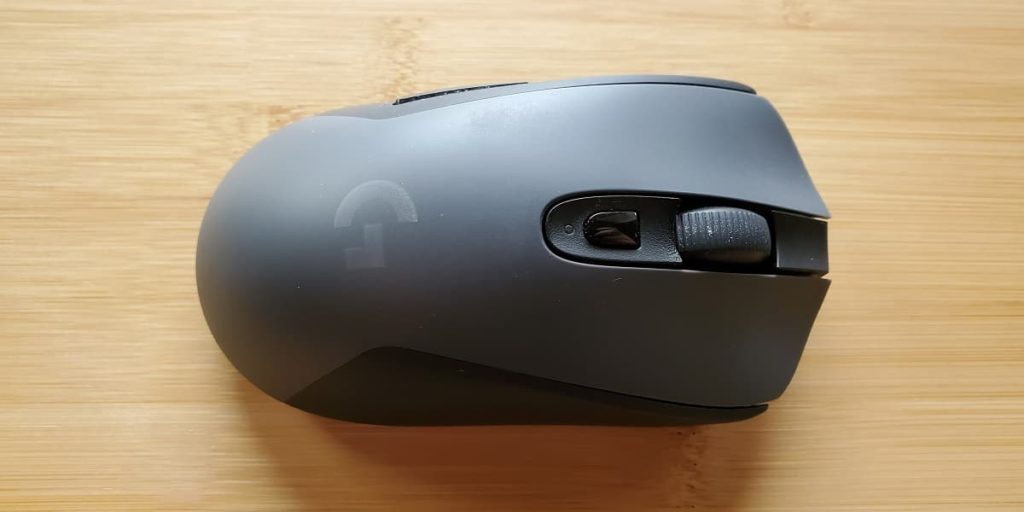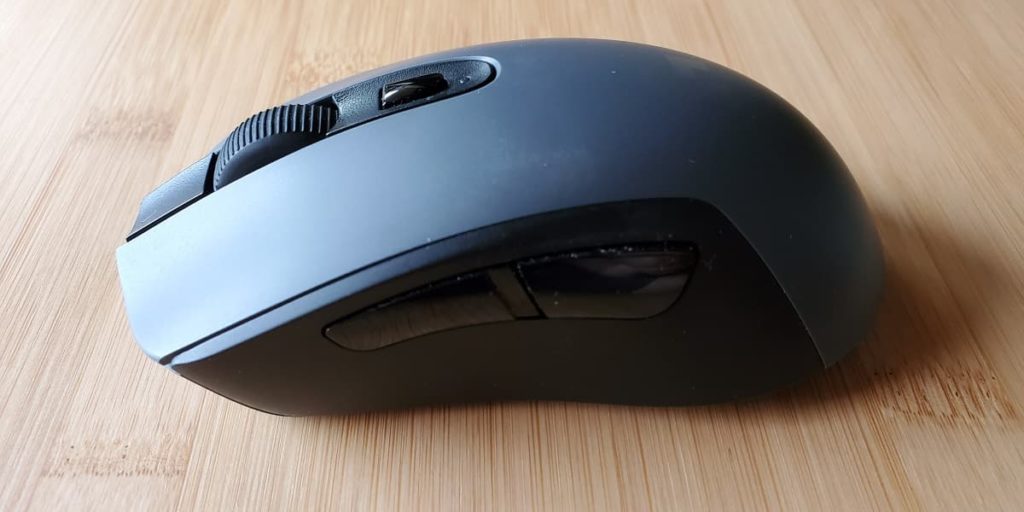 Style
There is a lot to like about the look of the G603. I really like the two-toned color palette they went with consisting of mostly matte grey and black with some glossy black accents on the buttons. The only visible branding is Logitech's subtle G logo on the palm area of the mouse.
I appreciate the muted style of the G603 as well as the G613 keyboard that matches it perfectly. The mouse especially does not look like it is necessarily a gaming product and there is no RGB to be found. There is one small light right behind the top button that is used for battery status notifications, but it is used sparingly. I could do without the glossy accents myself, but at least they aren't prominent.
This mouse has a simple look, but I could see it looking very nice in most gaming or office setups. I do wish they had some more color options or at least a white variant. Some of the newer product lines coming out of Logitech's G brand have some more vibrant options, so the G603 is starting to look a bit dated in comparison.
Technology
The G603 is packing some great features and while it may not have the latest and greatest sensor, it still stands out on its own due to the amazing battery life.
The sensor used here is Logitech's own HERO sensor and can track anywhere from 200 to 12,000 DPI. I'm not a competitive gamer and primarily use this for office work, so I have mine set somewhere in the middle. It's smooth, fast, and easy to dial in just right.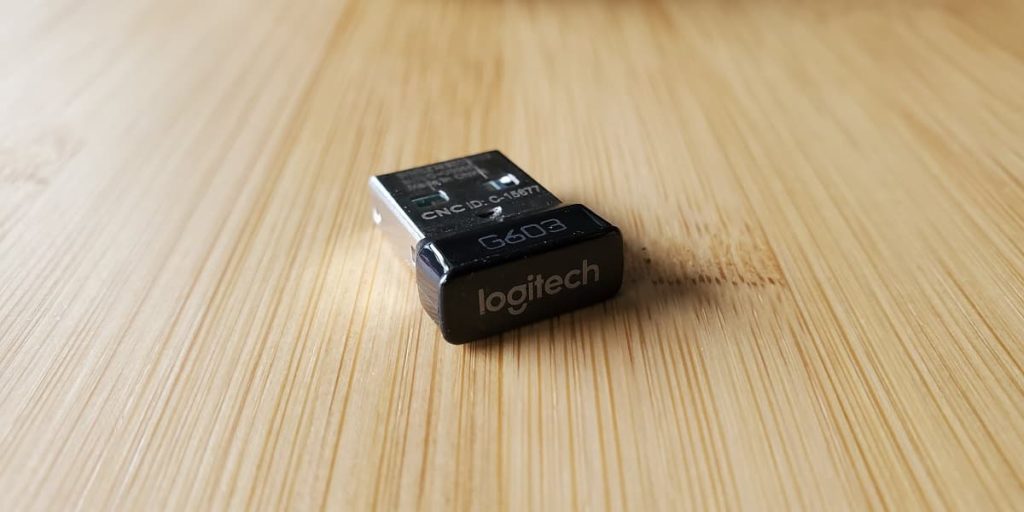 Connectivity
The connectivity options are one of the standout features of the G603. To start, it comes with Logitech's proprietary Lightspeed wireless technology. I've always had great results with Logitech's wireless peripherals using Lightspeed. It simply feels like you are using a wired mouse. There's no delay, it's still super smooth, and I've never had a connection issue regardless of where I have the USB receiver plugged in.
There's a switch on the bottom of the mouse where you can manage the report rate of the sensor. On the HI setting, the sensor will report at the rate of 1ms which is how they are achieving wired-like performance. Flipping the switch to the LO setting will change the report rate to 8ms which will use less battery life. You can also use this switch to turn the mouse completely off.
I've tested both settings and I can definitely tell a difference when I'm on LO vs HI, and the battery life is still really great in either case so I've left mine on HI for the fastest wireless performance.
Using the G603 simply feels like you are using a wired mouse. @LogitechG
Click to Post
In addition to the great wireless connection, this mouse always supports Bluetooth. The report rate here is going to be from 7.5ms to 11.25ms. So compared to using Lightspeed wireless on the HI setting, you might notice a difference here.
Even with Bluetooth's drawbacks, it's nice to have the option available if you are going to be using this mouse on the go or with multiple devices. You can simply press the connectivity toggle on the bottom of the mouse to switch between Lightspeed wireless and Bluetooth at any time.
I've used the Bluetooth connection a few times with my laptop in a pinch, but for any sort of permanent setup, I'd recommend finding a spot for the wireless receiver, as it is still a much better and practically flawless experience.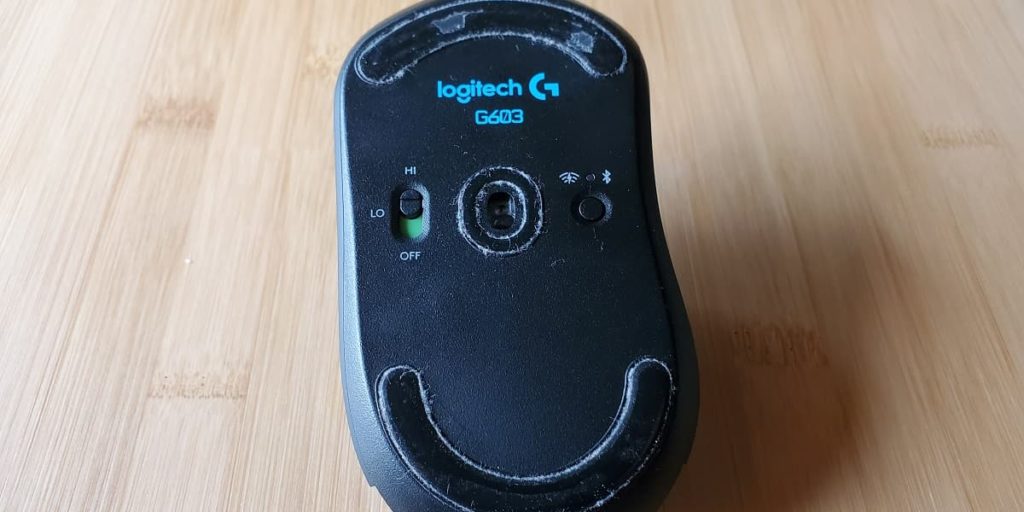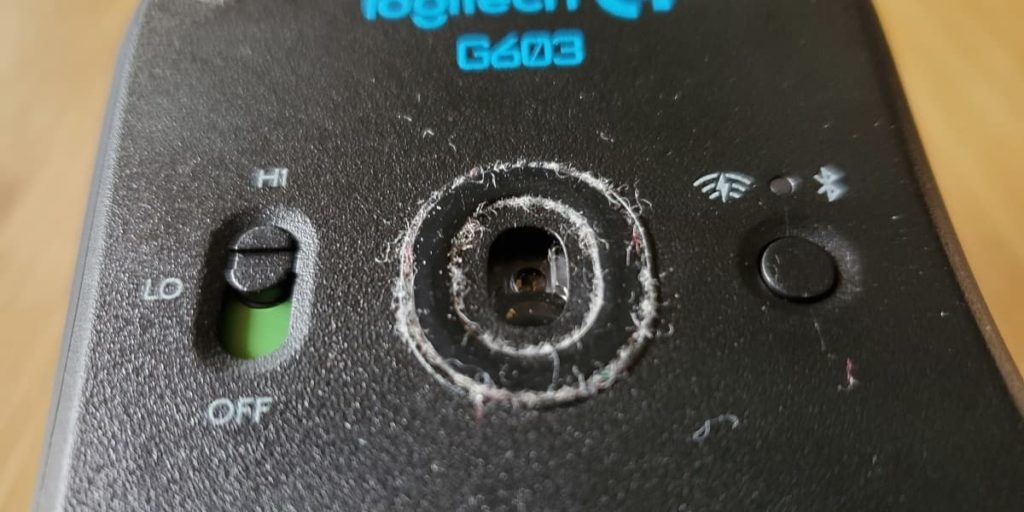 Battery Life
The battery life on the G603 is the main reason why I picked it up in the first place. Logitech's claim is a whopping 500 hours of battery life when you are using the sensor on HI and a ludicrous 18 months if you are running on LO.
I haven't been tracking my hours for the past two years, but from what I can tell, their claims hold up just fine. I always have my sensor set to HI for the fastest report rate and I can't remember the last time I had to replace the batteries. And this is the mouse I use every day for work.
I invested in the combination of the G603 and the G613 years ago primarily due to the promise of excellent wireless performance coupled with super long battery life and they haven't disappointed.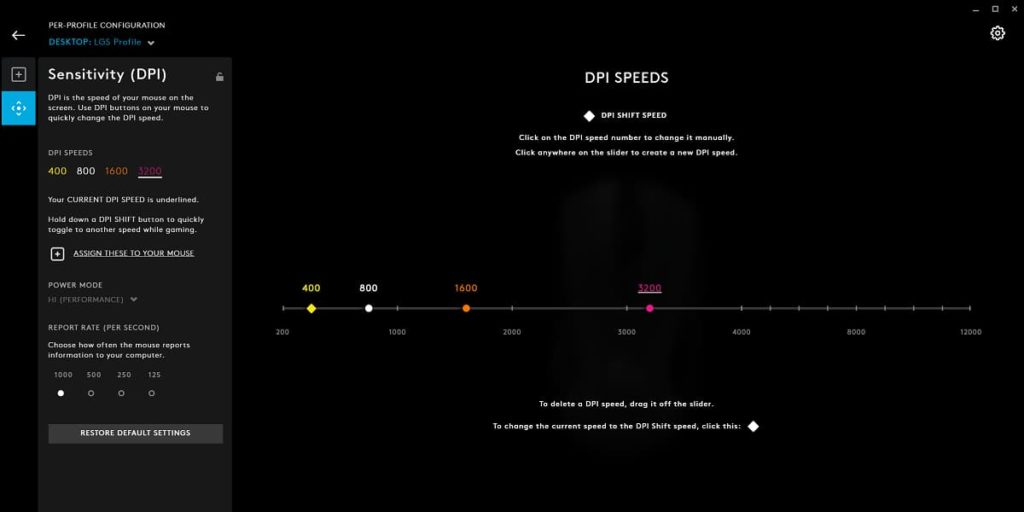 Software
I've always appreciated how polished and feature-rich G Hub has become over the years. It's one of the best peripheral software utilities I have used.
For the G603, the software lets you do pretty much anything you can think of. You can set custom DPI thresholds that are assigned to the top mouse button which can be cycled through on the fly. The report rate can also be adjusted a bit more beyond the HI and LO options as well if you want to try and find your preferred balance of performance and battery life.
Every single button on the mouse can also be customized in G Hub to do anything you want. You can assign them to keystrokes, macros, and even custom system commands. And of course, you can also check your battery status if you need to.
I'm not sure what more you could even ask for when it comes to peripheral software designed to manage a wireless mouse.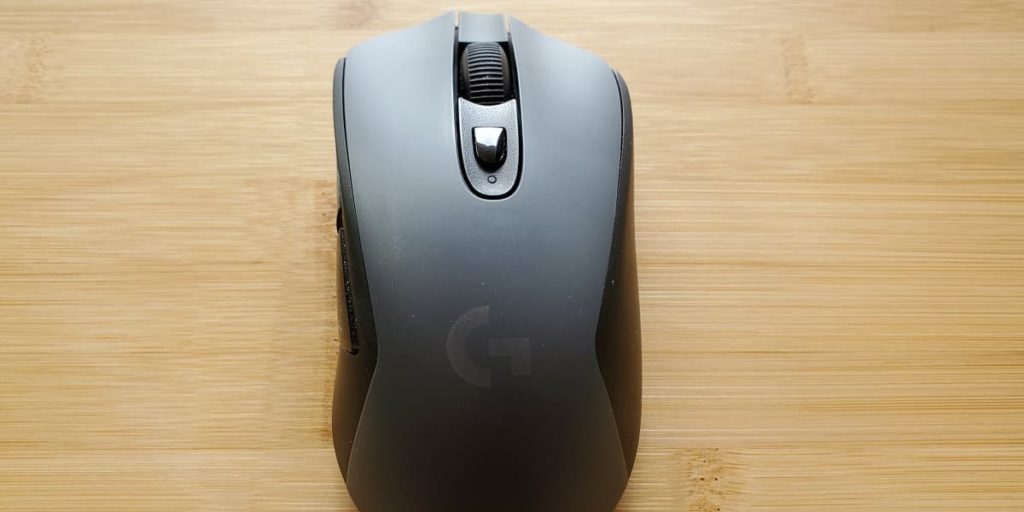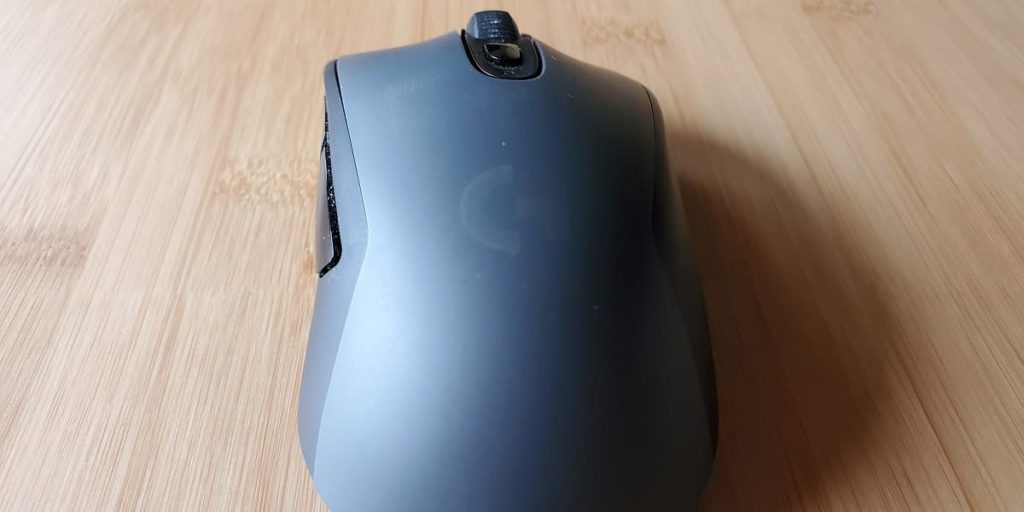 Pros
Reliable wireless connection.
1ms report rate on fastest setting.
Fantastic 500-hour battery life.
Lots of customization options to suit personal preference.
Cons
Dated design, no color options.
Side buttons and mouse wheel are just ok.
Summary
The Logitech G603 wireless mouse has been my primary mouse for a long time now and I'm still mostly happy with it. Lightspeed wireless is always reliable and provides lag-free performance while allowing me to clean up my desk a bit more.
View the Logitech G603 on Amazon
The battery life is the headline feature here and is the main reason to go with the G603. If you don't mind charging your mouse up with a cable every few weeks, there are a lot of other options that you could choose from.
I think the look and feel of the mouse are great, but it would be nice to have some more color options and slightly more premium materials for the buttons and scroll wheel. At some point, I might try and test out a few newer options to see how they compare, but it will be hard to give up the convenience of powering a great wireless mouse for months on end with two good old AA batteries.
And that sums up my thoughts on the Logitech G603. An incredible wireless performer using a slightly dated design.