If you're running an affiliate blog, then it makes sense to mask or shorten your affiliate links. People are sometimes hesitant to click on them when they see the affiliate string in the URL, and another reason is that affiliate links are hideous! Also, to comply with Google, it's always good to ensure affiliate links are automatically marked as nofollow.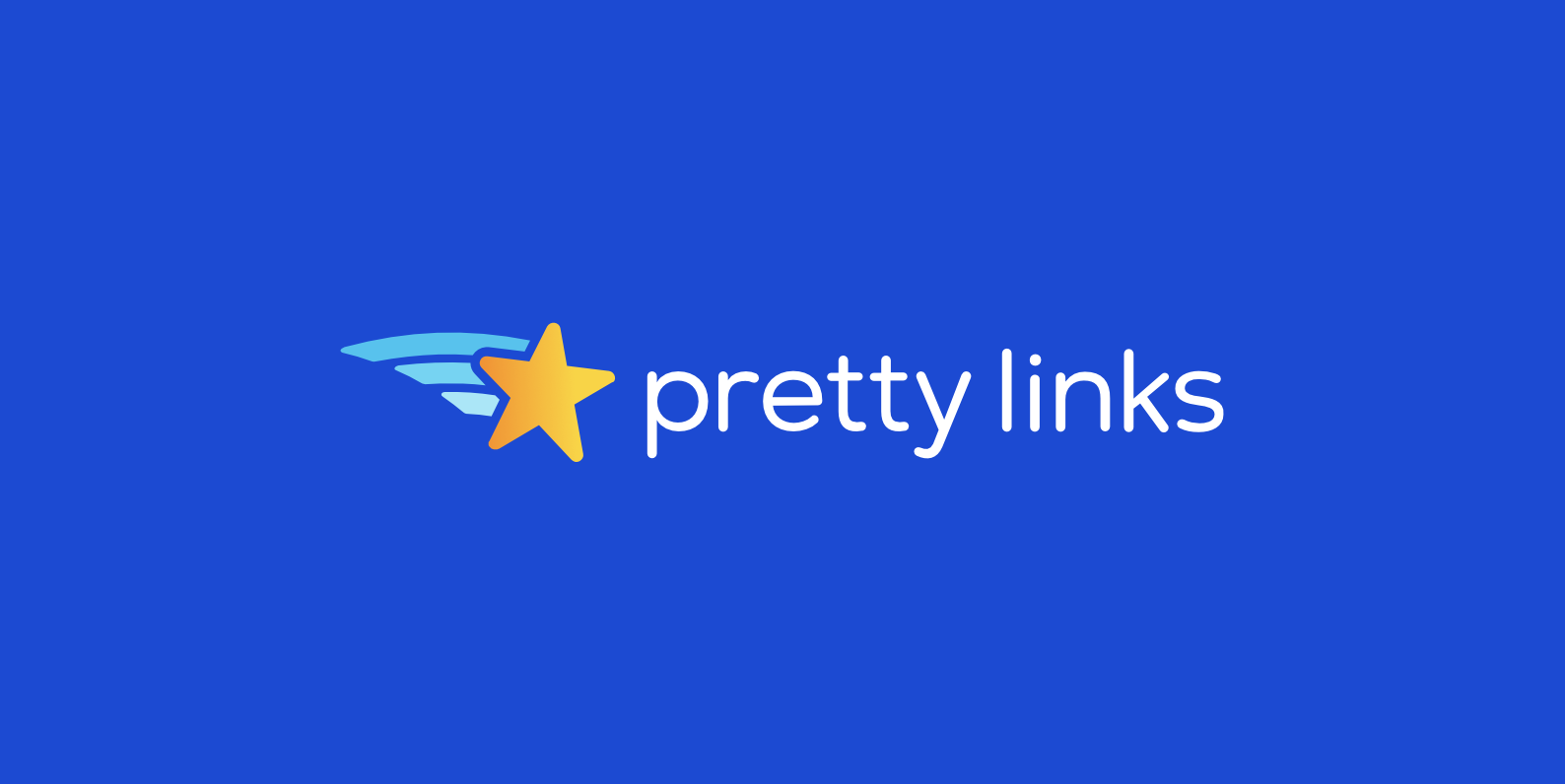 In this tutorial, I will show you how to install the free Pretty Links WordPress plugin and configure it for Google and performance. This is an awesome little plugin that allows you to create custom masked links with your own domain and track clicks on those links. I use the Pretty Links plugin on all of my websites.
How to install the Pretty Links WordPress plugin
You can grab the free Pretty Links plugin from the WordPress repository, or follow the steps below to install it from your WordPress dashboard.
Step 1
In WordPress under Plugins click on "Add New."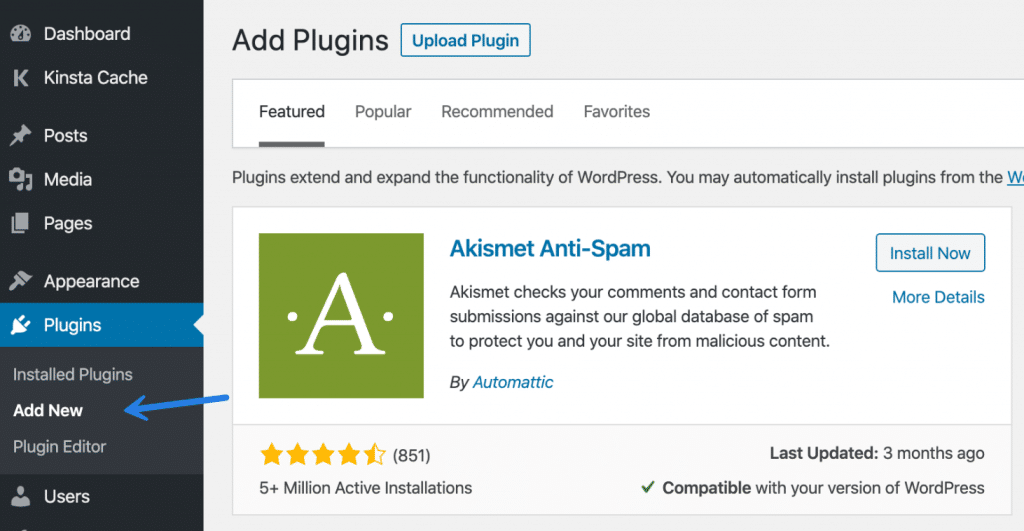 Step 2
Search for Pretty Links and click on "Install Now" under "Shortlinks by Pretty Links" and then click "OK."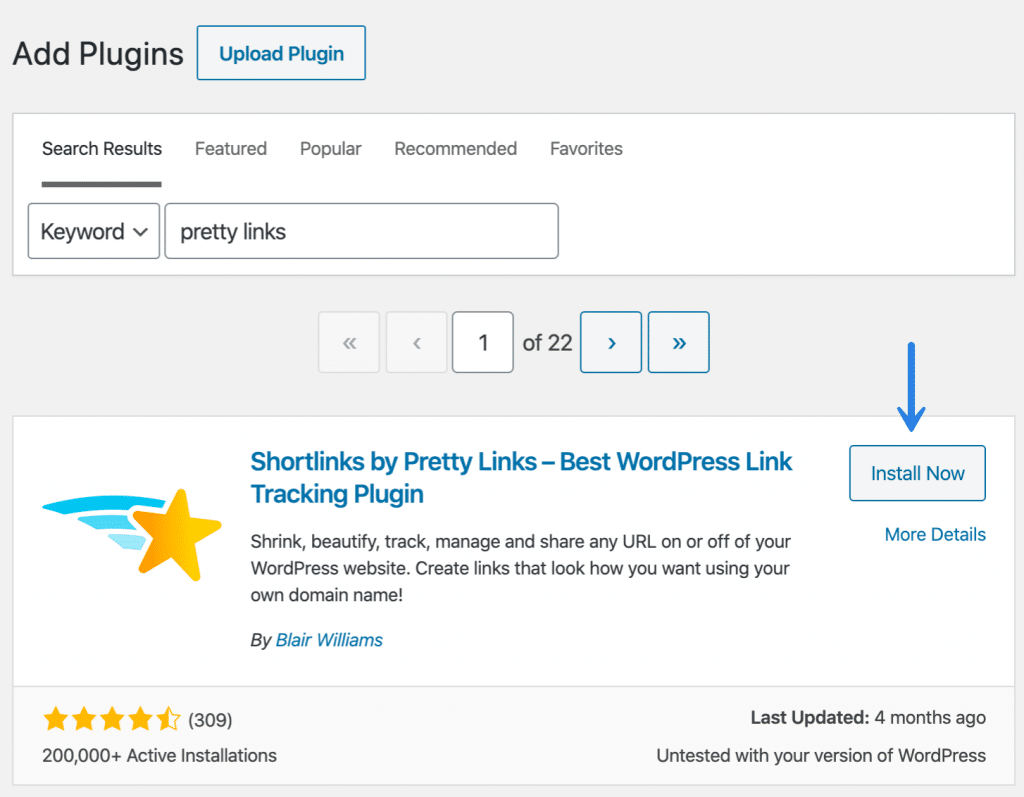 Step 3
Then click on "Activate Plugin."

Settings you should configure in the Pretty Links plugin
After you've installed the plugin, it's now time to configure the settings.
Default affiliate links to 301 and nofollow
The first thing you should do is click into the Pretty Links plugin settings and set the following:
Change the redirection type to "301 (Permanent)." Most likely you'll be using the same shortened links for years, so a permanent status is what they should be set to.
Confirm that the links are set to "nofollow." Google's guidelines say that affiliate links should be set to nofollow. If this is set in the plugin settings, you don't ever have to worry about forgetting to manually place this in the HTML code.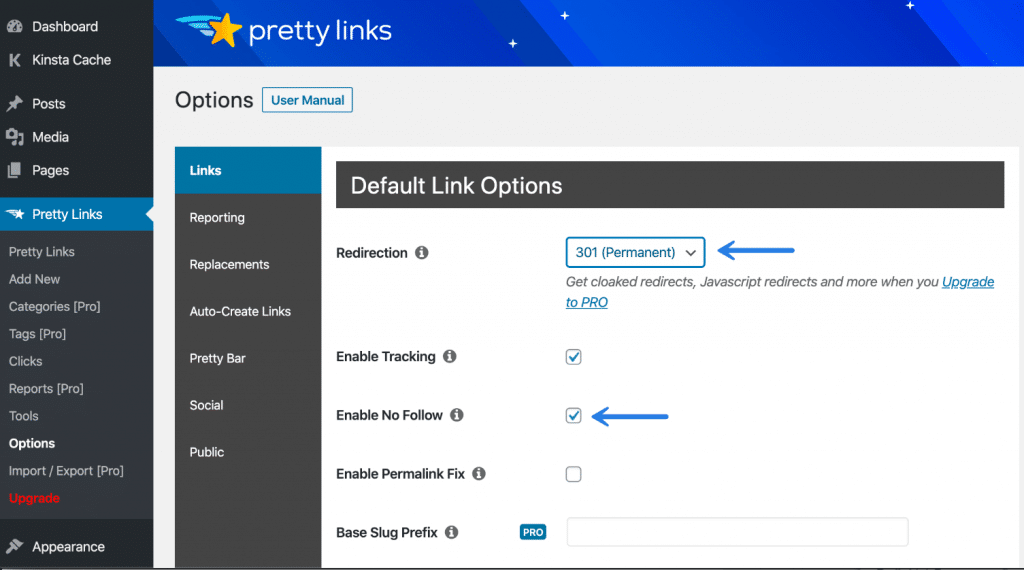 Settings to speed up Pretty Links
Shortening plugins like this can harm your WordPress site's performance. This is why I always configure the following two options under the "Reporting" section:
Change the tracking style to "Simple Click Count Tracking." You will get fewer stats, but it will be faster.
Enable the option to "Auto-Trim Clicks." This will automatically delete all hits older than 90 days. This will help keep your database smaller.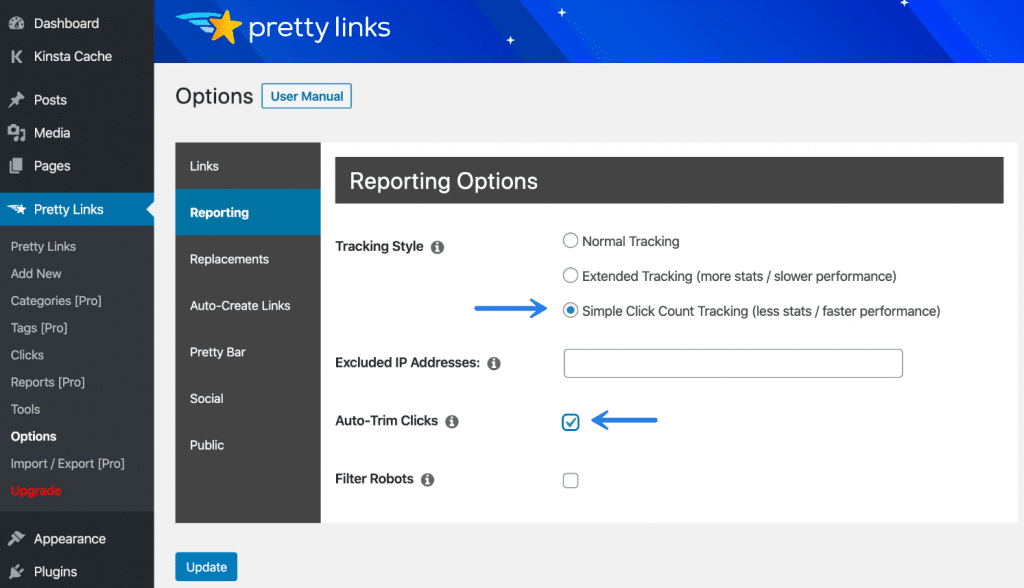 I can't stress how important the auto-trim feature is. If you don't enable this, over time the _prli_clicks table in your database will get out of hand with thousands of rows.
How to add a shortlink
To add a new masked (shortened) affiliate link click on "Add New" under the Pretty Links menu.
In the "Target URL," input the affiliate URL destination. Make sure you are using HTTPS links. Google Chrome 80 now enforces using secure (HTTPS) links due to SameSite cookies.
Then choose your "Pretty Link" URL. I always use the following format so that I can track things separately in Google Analytics easier. You could change /go/ to whatever you want. Or not even have a separator.
domain.com/go/name
Then hit "Publish."
You can now use your new URL anywhere on your website and it will redirect to the actual affiliate URL. You can view hits on the link within the Pretty Link dashboard. You can also edit your shortlinks at any time.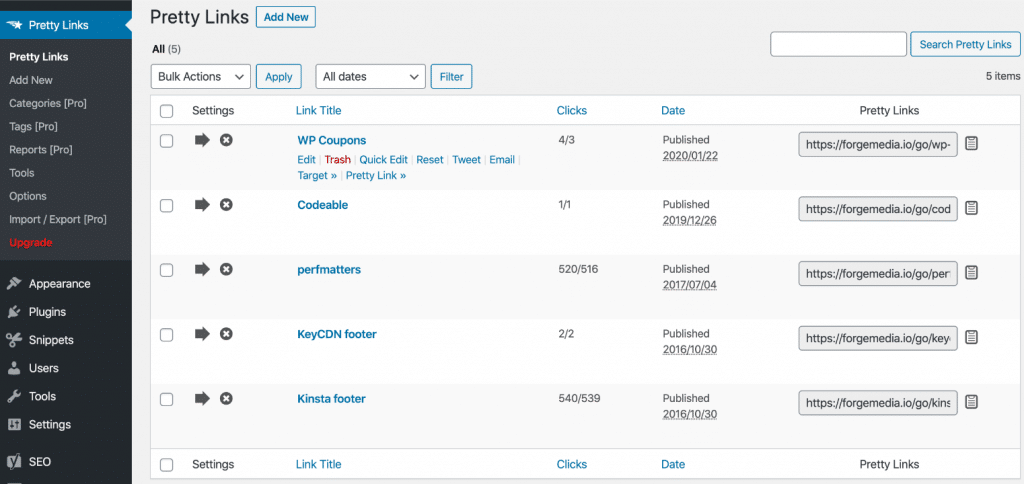 Summary
For any website running affiliate links, this plugin is a must-have. It will save you a lot of time, help you comply with Google, and give you the data you need to see which links are getting clicked on.
Did I miss anything important? Feel free to leave your comments below!