The other day I was digging into multilingual plugins for WordPress and stumbled across Weglot. It basically is a "translation as a service" tool which allows you to translate your site into other languages instantly. The one issue I ran into was budgeting how much my site would cost as they charge by number of words.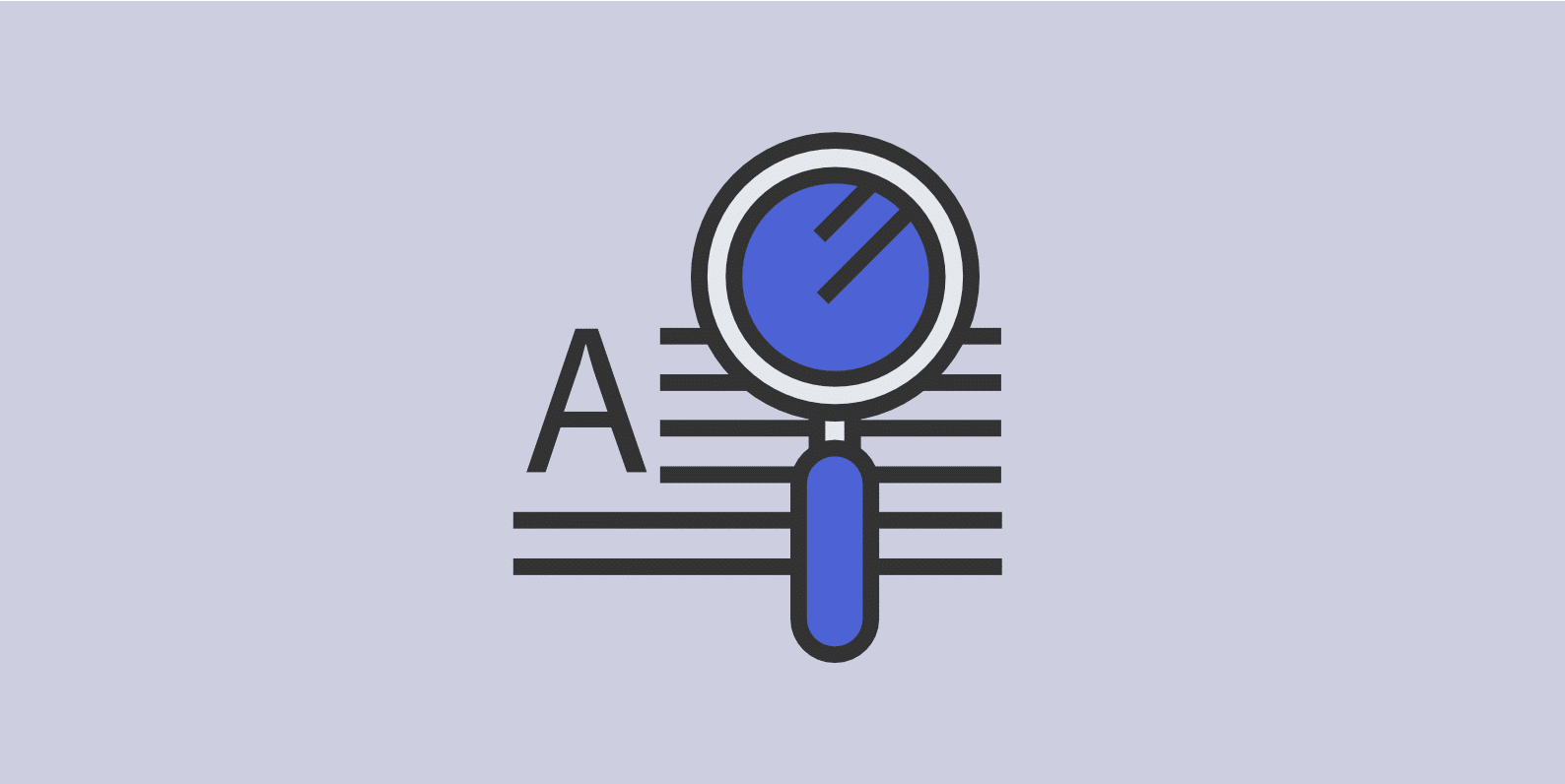 So after some poking around, I found some great little plugins to share with you guys which allow you to grab your total WordPress word count in just a couple clicks!
Grab Total WordPress Word Count
Option 1 – WP Word Count
The first plugin I found is WP Word Count. You can head over to the WordPress repository and grab the free WP Word Count plugin. Or you can install it from your WordPress dashboard by searching for it under "Plugins > Add New."
The WP Word Count plugin gives you word count statistics for your blog's posts, pages, and even custom post types. It also gives you details for the largest posts and pages of your blog as well as breakdowns by author and month. As of writing this it currently has 2,000+ active installs with a 4.7 out of 5-star rating.
After you install it you can access it from the "WP Word Count" menu in your dashboard. Below in the screenshot is an example of what it gives you. You can see that in just a matter of a few seconds I am able to tell that the site I tested it on has 182,000 words published, and another 19,000+ unpublished. If I was to take that data over to Weglot then for say a Spanish translation I can see that it is going to cost me $50 a month to translate everything, based on a 200,000 base word count.
You can also see other statistics such as top content, author statistics, and even average word counts. I personally don't think this is something you need to keep installed on your site, but it is very handy to grab it when you need it.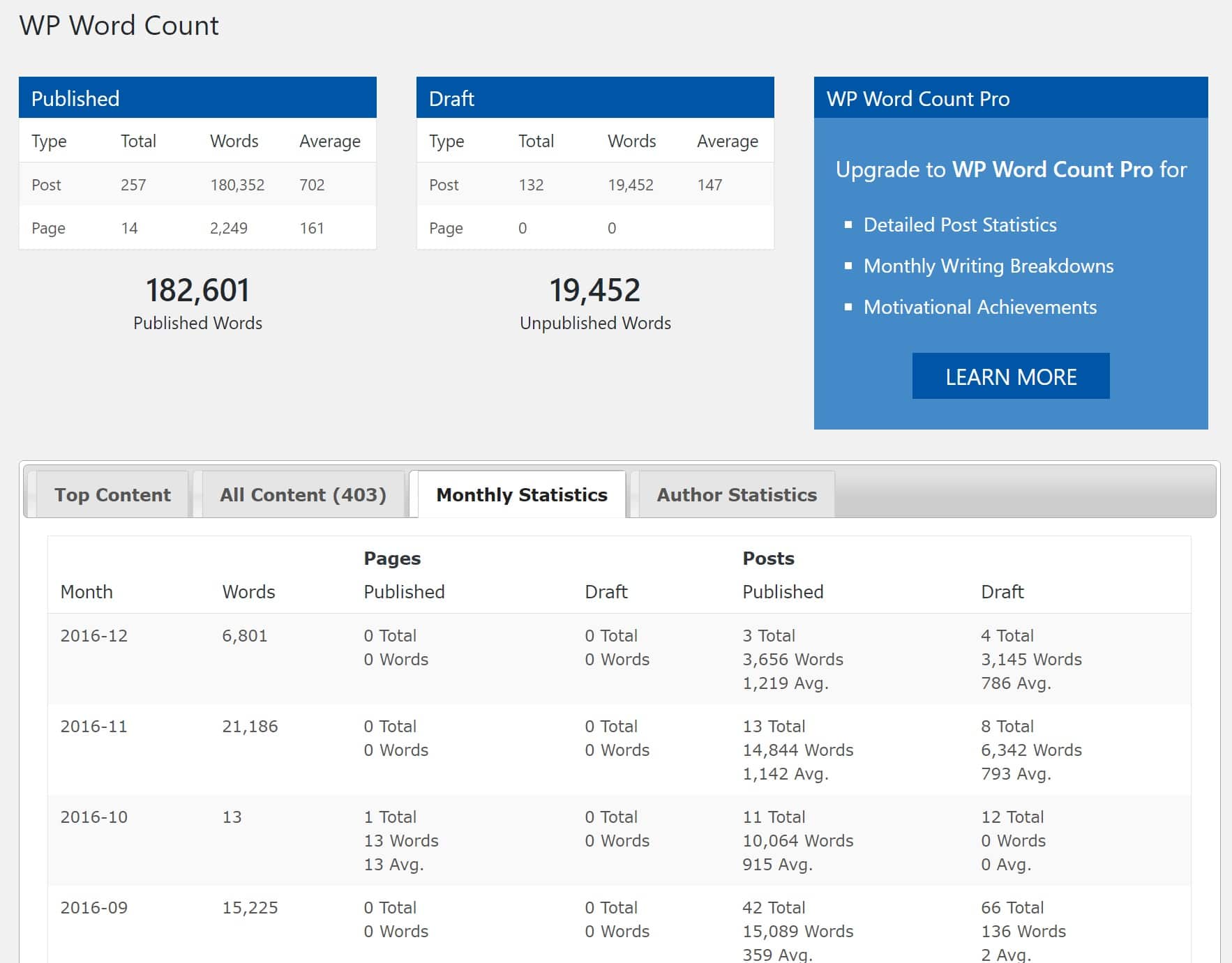 Option 2 – Dashboard Wordcount
The other plugin I found for grabbing the total WordPress word count, and one that is more simple, is the free Dashboard Wordcount plugin. You can install it from the repository or from your WordPress dashboard by searching for it under "Plugins → Add New."
This plugin updates your dashboard's at a glance widget to show the total word count of all the published posts on the WordPress site (and average word count per post). It also shows the age of the website (time since the oldest post). As of writing this it currently has 700+ active installs with a 5 out of 5-star rating.
Here is what it looks like in action.

So if you ever need to quickly grab a total WordPress word count, there are definitely some great free plugins out there to help you do that. This can be very useful to help approximate multilingual translation budgets. If this was helpful, just let me know below in the comments!