The main reason started this blog, woorkup, was to help others be more productive. And what impacts your productivity more than the computer you use every day? Today I'm going to share my first-hand experience of switching from Windows (PC) to Mac after having used a PC daily for the past 20 years. I'll share why I did it, some things I love and hate about my Mac, and some tips for die-hard PC users wanting to make the switch. Let me warn you, I'm pretty OCD, so this is a doozy! 😄
My 20 years using a PC
I first have to go back to the very beginning. It's the mid-90s, and I just entered the 5th grade. My family wasn't wealthy, and computers back then were really expensive. So I wound up doing all my reports in my Dad's office after school on his old 3M Text Editor Word Processor.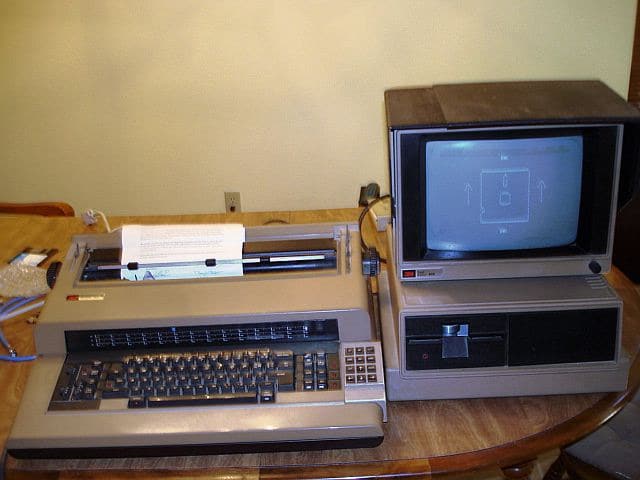 Having a backspace option was about the most kickass feature it had. That and the amazing 5.25″ floppy disks. Yes. That's right; I saved my school reports on 5.25″ floppies. Now I feel old. 👴 But I also miss the simplicity. Everything was just slower back then.
Fast forward a year to the 6th grade, and my family bought our first computer at good ole CompUSA (now defunct!). Bringing home that blazing fast (cough, cough) Compaq Presario changed everything. We got NetZero dial-up, and I suddenly felt like a whole new world was available at my fingertips. This was when my entrepreneurial journey began.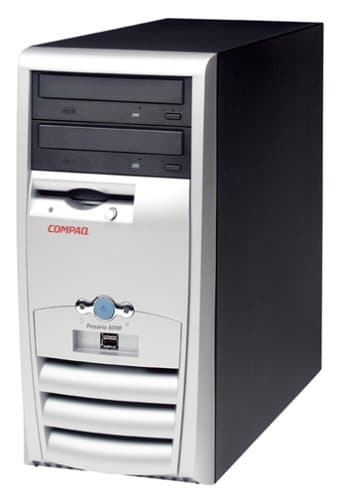 You can read about all the nitty-gritty details of my journey in my post on all my internet marketing failures. To spare you from all the details, I'm just going to summarize how I've used a PC throughout the past 20 years. The only reason I'm sharing this is to show you just how big of a deal switching from PC to Mac really was for me.
I used our family PC for years reselling things on eBay, Half, com, and to build my first couple websites. When I entered high school, I got a job as the network administrator's assistant. My job was to fix all the broken faculty and staff PCs, deploy network images, and configure Novell and Active Directory (this brings back memories). I was basically computer support for the entire high school. Thankfully it was a small school.

During high school, I also started my first company, HighWirePCs. In the evenings, I spent all my time selling custom built computers on eBay. Back then, things were slower. I sold the computer on eBay, ordered all the parts, built it, and then shipped it off. There was like a two week turn around. And today we get impatient when our same-day shipping from Amazon is late. Things have definitely changed a lot.
I sold so many computers on eBay, I quickly achieved power seller status. Something I was very proud of at the time. 😄 Of course, I'm no longer a power seller, but I have kept the same account the entire time. You can see below; my seller profile was created 20+ years ago (September 15, 2000). Now I feel even older.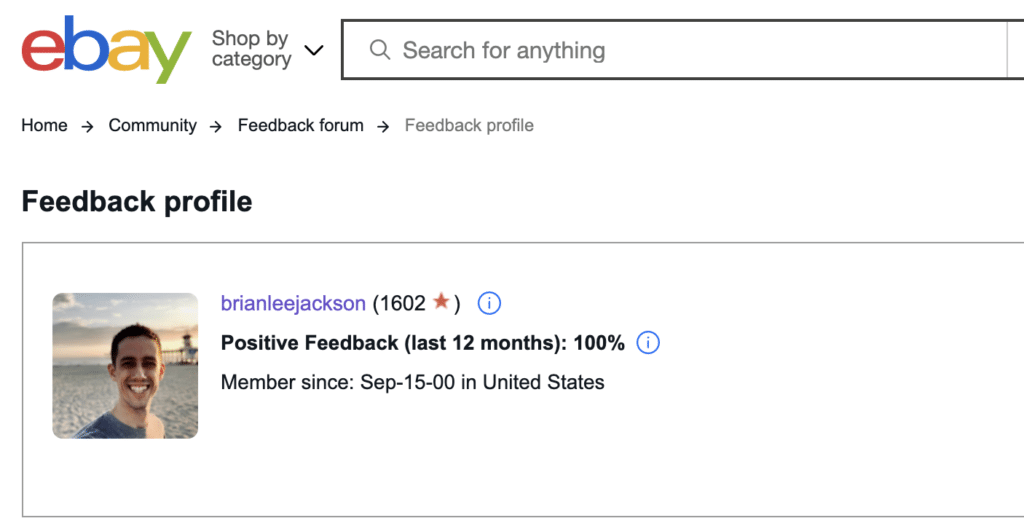 After high school was over, I enrolled in a private Christian University, Walla Walla University in Washington state (located about 4.5 hours from my where my family lived). During an orientation trip for the freshman, I met with the head of the IT department for the campus. It was like two nerds connecting for the first time. I knew immediately I wanted to work for him.
The summer before college began, I moved into the dorm and started my new job in the IT department on campus. They ironically were just starting a migration from Novell to Active Directory. Something I just finished at my high school. So the entire summer, I had the joy of moving hundreds of computers to AD. We also had a walk-in help desk where we would fix summer student's computers, as well as faculty and staff.
FYI: The campus probably had a few thousand PCs and about 3 Macs we supported. The three Mac people I thought at that time were odd. We did fix quite a few student Mac laptops, but again I wasn't ever using a Mac or the OS, although I could fix one.
After a couple of years working in the IT department in-between classes, I was promoted to student IT manager. Basically, now I was the one in charge of delegating the other seven or so student workers. I've always been one that likes to do the work part and get my hands dirty. So I didn't enjoy this as much. I saw people going out on work orders, and I wanted to join in. I love the grind!
Towards the end of college, the campus was migrating to Oracle's PeopleSoft CRM software. They ended up hiring me full-time to stay on as staff to be the PeopleSoft Security Administrator.
I knew the campus like the back of my hand, all of the faculty and staff by name, so it was a good fit. Much of my time was spent writing SQL queries to automate account creations both for Active Directory and PeopleSoft, and creating jobsets to automate security within PeopleSoft. I also did a lot of work with Microsoft SharePoint.

After two years of doing this full-time, I was kind of at the point of hating PeopleSoft. Anyone who has worked with it will know what I'm talking about. It's just not fun software to work with, nothing Oracle ever is. I was also sick of the rain, so I sold all of my belongings on Craigslist, packed up my car, and started driving to Arizona! 🌵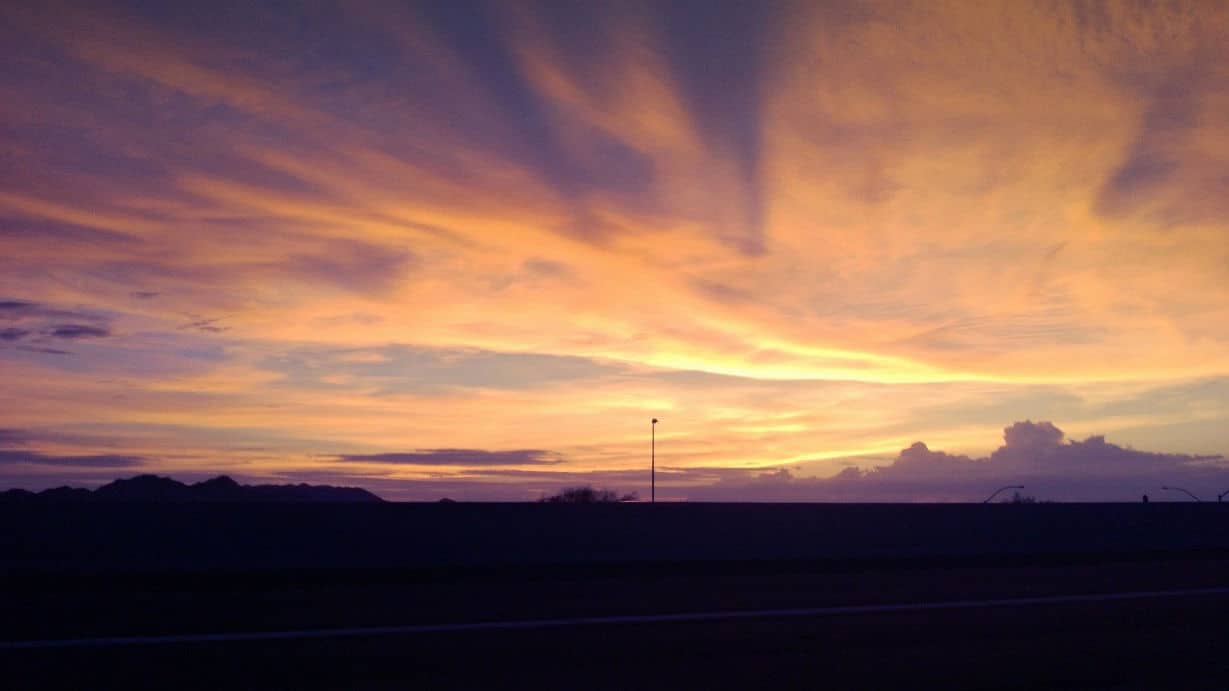 I didn't have any jobs lined up when I left, which was very risky, I know. Looking back, I applaud myself for having the guts to do that. But on the long 25+ hour drive from Washington state, I managed to get a few interviews lined up from my hotel room.
Tip: Recruiters also helped a lot. For anyone looking for jobs, I strongly urge you to chat with recruiters. They get a commission so they will bust their butts trying to find you job interviews.
Once I got to Scottsdale, Arizona, I went in for an interview at a health insurance company for their IT Helpdesk position. The interview went great and I started work the next week. I was pretty much the only person working the Helpdesk at a company with about 70+ PCs and one or two Macs. So again, 99.9% of my time was fixing PCs that broke down, fixing VPN and Exchange issues, and a multitude of other Microsoft related problems.
During my time there, I spent a lot of my evenings blogging on theitbros.com, a tech blog my brother and I started (FYI: I sold this a while back). And when I mean a lot, I mean a lot!
So much, in fact, that in 2013 I received the Microsoft MVP Award in the Windows Expert-IT Pro category. Something I'm very proud of. This was primarily because I had published hundreds of blog posts and tutorials related to Sysprep, Active Directory, Exchange, WinPE, SharePoint, Office 365, etc. I was also very active in the Microsoft forums due to the fact that I had to troubleshoot things at work.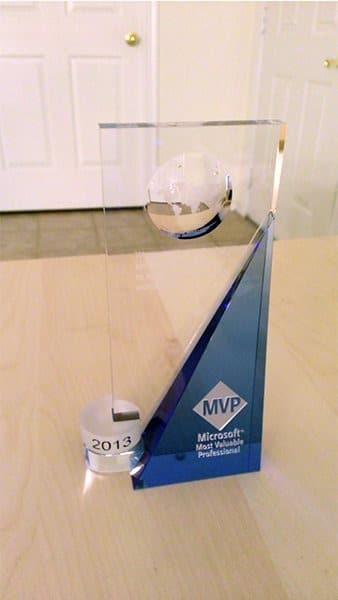 However, after about nine months of working IT, I got to the point of exhaustion. Frankly, I was overworked, and the money wasn't even that great. I was at that point that I wanted to exit the land of things breaking down, tickets, and troubleshooting. Life's too short, why stress yourself out? 🤪
I had been blogging and doing internet marketing in the evenings throughout everything above. So I figured, why not do something in that field? Internet marketing was a lot more fun, and you don't have to constantly worry about things breaking down.
So I interviewed at another health company and took a position as their SEO and PPC specialist. Again, I was working on a PC throughout my entire job their. And I had always used a PC at home, both desktop and laptop.
But two years later, I decided the corporate lifestyle just wasn't for me. The experience was great, but dressing up and working in a cubicle wasn't for me. So I started looking for other remote marketing jobs online and ended up taking a position at KeyCDN, as an Inbound Marketer. This job entailed a lot of writing and creating graphics (featured images) regularly. But again, I was using a PC with Affinity Designer.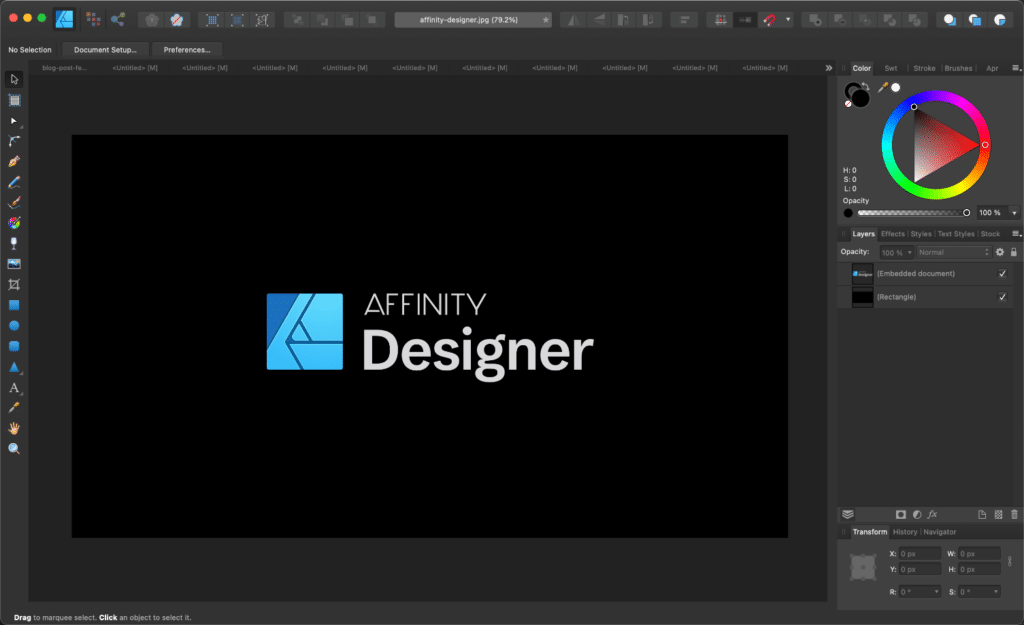 I was writing a lot of WordPress and development content at KeyCDN. After writing hundreds of thousands of words on these topics over the course of a year, I knew I wanted to dive 100% into the WordPress community. So after a year, I decided to take a job at Kinsta.
I had used WordPress for almost a decade on and off and already loved it. I was one of Kinsta's first hosting customers, and so when a position opened up to do marketing, I jumped on it. During my time there, I used a PC to create graphics for blog posts, push commits to the Kinsta website, etc.
In January 2020, I decided to step down from my position as CMO at Kinsta. You're probably thinking wow, this guy can't stay in one place. 🤣 But to be honest, it was because I pushed myself a little too hard. I'm now working at forgemedia LLC, a digital agency my brother and I started.
I've used PCs extensively, more than most, for the past 20 years. I grew up with PCs, I've built thousands of custom PCs, I've fixed more than I can count, I was a Microsoft MVP, and have done everything from helpdesk to server administration to blogging. PCs and Windows, for the most part, have been an important tool and way to make money throughout my entire working career.
How I ended up on a Mac
These days I do a lot of writing, and I mean a lot! My old Lenovo laptop (PC) was having a few issues with heating up, and the fan was getting to the point of being very noisy and annoying. The battery life was also just not what it used to be. Yes, I could have looked at fixing it, but I decided to see what else was on the market. I work a lot on my patio in the evenings, and so I wanted something really nice for writing.
Since I wasn't in too big of a rush, I decided to give a couple a try. Best Buy in the states is great because their 15-day return policy is no questions asked. I wasn't trying to abuse this, but it gave me an easy way to try some laptops without having to commit to something. I always end up making my final purchases there anyways, due to the fact they will price match anything online.
Below I'm going to share with you all the computers I tried and the pros and cons of my own personal experience. Each computer I used for about a week. The funny thing is, a Mac really wasn't even on my mind of wanting to test at all.
Testing the Google Pixelbook
I decided to dive into the deep end and give the Google Pixelbook a try. I previously had a Google Pixel phone, so I was really curious to see what I thought of their Pixelbook. In my opinion, Google is making some great strides in the hardware department as of late.
Things I liked about the Google Pixelbook
OMG, the Pixelbook just feels amazing in your hands. It's soft, the keyboard feels great, and it just looks really modern.
The screen brightness blew my mind. This is because it

emits up to 421 nits

(which actually ended up being a big factor in my final decision, of which I'll dive deeper into below).
Battery life is excellent.
It's by far the fastest laptop I've ever used. It also was the fastest of any of the following computers I tried. This is because it's using Chrome OS apps, not your typical applications. Think of it more like a phone on steroids with software apps running in containers.
Things I didn't like about the Google Pixelbook
While the Chome OS apps are awesome, they are also currently the biggest downfall to a Pixelbook. You probably won't be able to find every application you want to install. For example, Affinity Designer is a tool I use on a daily basis. It's not available. Other basic apps such as Sublime text editor, etc. aren't either. I kind of knew this going in, but after a couple of days, there are still just a few things I can't live without. There are alternatives, but I have no interest in switching apps as I've been spent years figuring out which apps are most productive for me.
Some of the apps that are available just don't work that great. Slack is one of the big ones. It had issues rendering properly and was simply hard to navigate. I don't use the web version because I'm in multiple Slack workspaces, so I need the app to be able to bounce between them quickly.
All in all, I think Google is so very close with the Pixelbook. If you're a student just needing Gmail and Google Docs, this thing is awesome. But probably overkill, to be honest. There are cheaper Chromebooks out there if that's all you're doing. For me, there were just a few things I couldn't do on it that I really found myself needing to, so I returned it to Best Buy.
I can promise you though, I'm going to be keeping my eye out on the new Pixelbooks coming out on the market. There are rumors that Google has plans to perhaps one day allow Microsoft apps on it. Don't ask me how that would even work.
Testing the Microsoft Surface laptop
Next up for testing was the Microsoft Surface laptop.
Things I liked about the Microsoft Surface
I love the design of the Microsoft Surface laptops. They have a very modern and minimal look. It seems they have taken a few design queues from Apple, which isn't a bad thing.
The textured/cloth material where you rest your wrists is pretty nice, and not a lot of laptops have this. It's very comfortable.
Things I didn't like about the Microsoft Surface
It only has around 380 nits. This was the dealbreaker for me. I'll go more into this below.
The battery life was decent, but nothing to write home about.
Other PC laptops I tested
Besides the Pixelbook and the Microsoft Surface, I tested three additional PCs:
Microsoft Surface Book 2: Screen was only 374 nits and horrible placement of headphone jack. The keyboard, however, was excellent.
Dell XPS 9370: Fan noise pretty loud. Didn't like the pattern textured look.
ThinkPad X1 Carbon (6th Gen): It's ridiculously expensive to get the 500 nits model. No longer a fan of the ThinkPad dot in the keyboard.
I tested five different PC laptops in total. During this period, I was in a constant state of returns and installing things. All of them had things I didn't like, and it got to be really frustrating. You would think with all the options out there; it wouldn't be this hard.
Why nits are important to me
What was really disappointing was the lack of nits with a lot of the modern PC laptops on the market. Nits are basically a unit of measurement to describe the brightness of a display. The more nits you have, the brighter the screen.
Many laptops were in the 300s. After trying the Pixelbook at 421 and the ThinkPad at 500, I was convinced I didn't want to sacrifice screen brightness. I work outside on my patio a lot, so having a bright screen when it's sunny outside actually helps a lot in terms of viewability.
Testing the Macbook Pro
I finally decided to give the Macbook Pro a try. I've always liked the look and the reputation for build quality. I've repaired Macs throughout the years of my working IT, but never owned one. And by repair, yes, I've literally torn them apart and put them back together.
I went with the MacBook Pro 13-inch. I've always liked smaller screens. After about two weeks of using and testing it, I knew I had found a winner.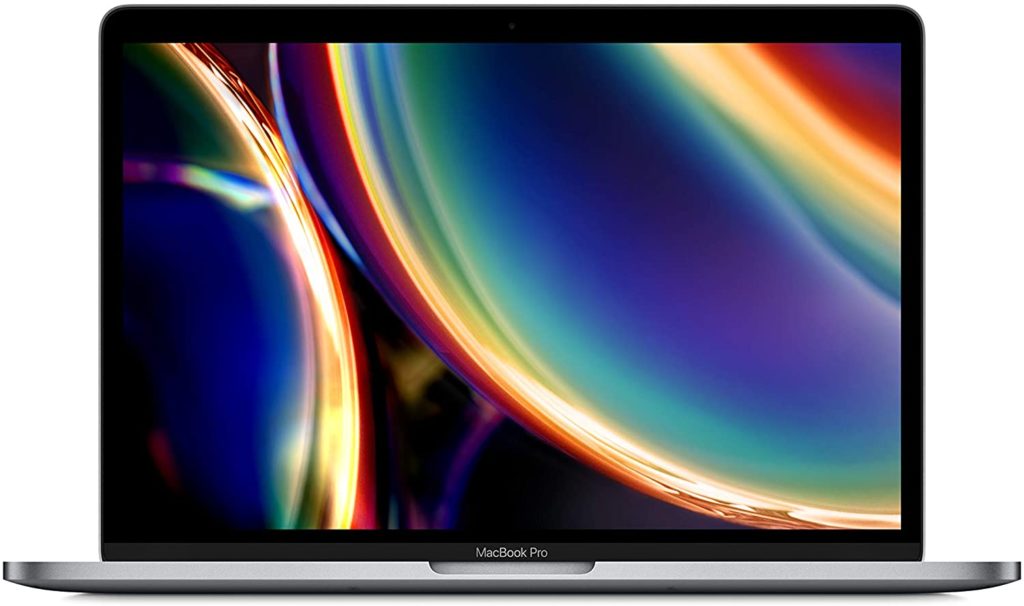 Things I love and hate about Mac
Here are some of the reasons I knew Mac was going to be my future home after using the MacBook Pro for a while.
Love
All Mac screens have 500 nits

! The screen brightness is just beautiful. I can't think of anything that even comes close in comparison.
The build quality is superb. This is actually something I've always thought, even when I was using a PC. Apple pays attention to every detail, and not having a hundred different models has allowed them to perfect things over the years.
Almost everything is USB-C now, which is just amazing. Thankfully I didn't have to go through the old days of dozens of dongles. If you live in the Mac ecosystem, this means you can charge your iPhone, Airpods, keyboard, etc. all using the same cable.
The battery life on the MacBook Pro 13-inch is really good. Could it be better? Yes, but I've been very happy with the battery life.
People I talk to don't seem to like the Touch Bar, but I love it. From easily turning up my volume in Spotify to answering calls on my phone, the Touchbar is just super handy.
The apps on macOS are more like a work of art compared to Windows. There are so many awesome independent developers that put their heart and soul into every pixel, and the apps all seem to work in harmony with the OS, not against it. From Bear, to ForkLift, to CleanShot X. Check out my favorite Mac apps.
I don't miss .exe files for a minute. I used to think the idea of dragging apps to a folder was kind of stupid, but after doing this for some time, it's just way simpler. Installing apps is a breeze.
I moved to Mac just as dark mode became a thing. 🤓 This was probably a good time as

I love the look of dark mode

and use it in everything that I do.
Speakers on Macs are quite good, although I tend to usually have headphones on.
Grew on me
Window snapping. Coming from Windows, I was definitely used to snapping and maximizing windows. To be honest, this took a little while to get used to. But now I don't mind that my windows are kind of all over the place. I do use the Magnet app, though, to make life a little easier. But generally, I don't mind anymore.
Hate
When I purchased my Macbook Pro, they had moved to the butterfly keyboard. While I actually don't really mind this too much, it's definitely not as good as the previous keyboards. Having moved during this time probably made me not hate this as much as others. I think Apple realized their mistake here though, which is good.
One thing I hate about the MacOS more than anything is the "Look Up" context menu when highlight text and right-click in Chrome. There is no way to remove this. My workflow coming from PC was that I regularly highlight text and right click and copy. Having this in a different place is annoying. I'm not the only one that thinks so.

Make sure to also check out all the Mac tweaks I've made since switching from a PC.
Summary
As of publishing this, I've now been using Macs full-time for ten months. And I don't regret it for a second. I've sold all of my PCs and am happy knowing computer purchases going forward will be much simpler.
I think that's one of the beautiful things about Apple. You don't need to waste a bunch of time comparing millions of different products. Just embrace the ecosystem and get to work.
To be honest, I kind of regret ignoring Macs for all of those years. I now wish I would have switched sooner.
What about you? Are you a Mac or PC user? I would love to hear what you love and hate about both below in the comments.