Facebook is one of the most popular social media networks in the world. It's also used a lot to feed data into social CRMs. Below is a list I'm compiling of all my Facebook marketing tips and tricks in one easy-to-find place. Feel free to copy my strategy step by step! Make sure to bookmark this as I will be continually adding to it.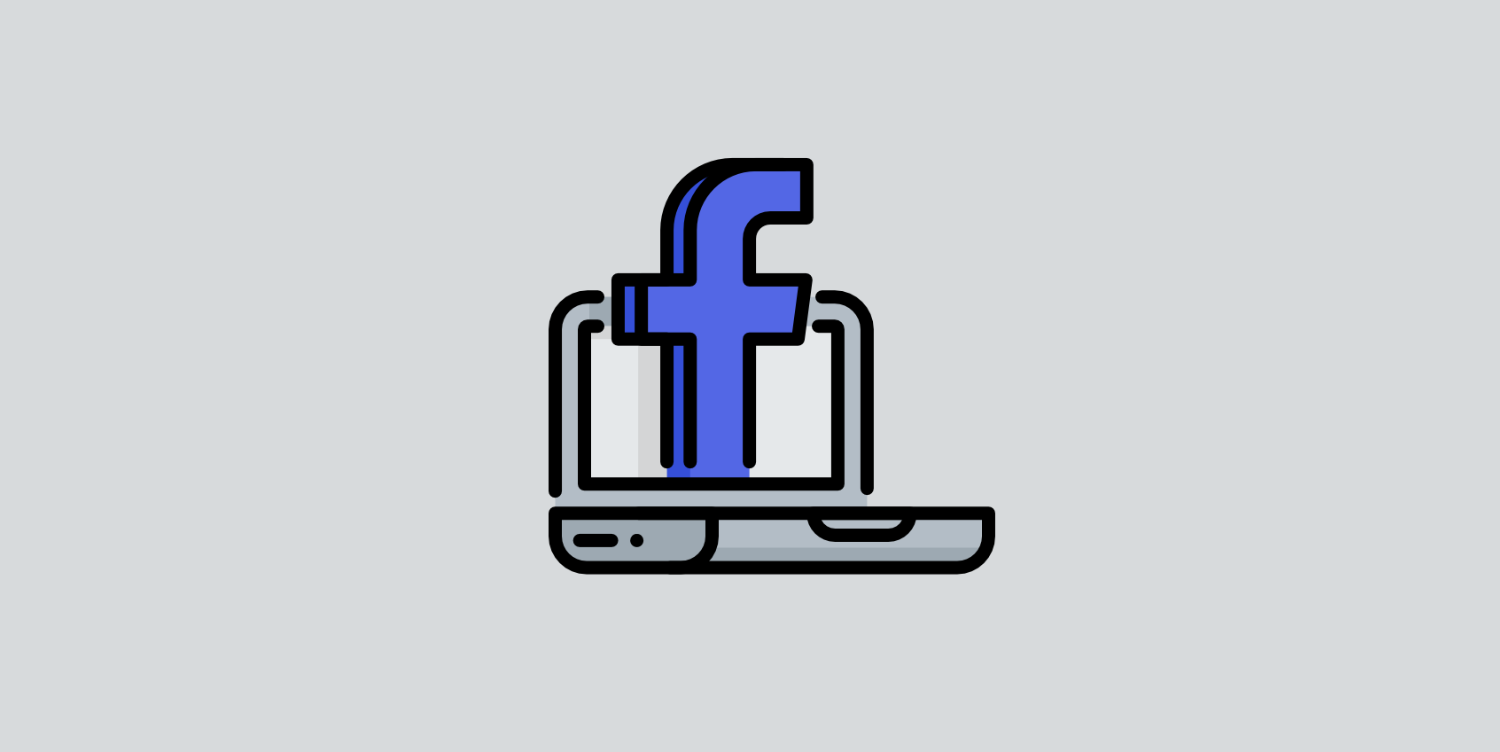 Always use the Facebook Ads Manager
When I first started doing advertising on Facebook, I was simply boosting posts right from a page's feed. Never do this! Always use the Facebook Ads Manager. The reason is that you'll get access to all of the data and targeting available to you on Facebook.
Add UTM parameters
When it comes to SEO, simple URLs are your friend. But not when it comes to Facebook ads. Spend some time adding proper UTM parameters so you can track everything in Google Analytics. The Campaign URL Builder tool from Google comes in really handy!
Tips on increasing CTR
Below are a few tips on how I increased my Facebook ad campaigns' CTR by an average of 5% and lowered my CPC. Some of my best campaigns usually have a CTR of around 8%.
Don't use CPM
CPM is excellent for advertising and promoting your brand awareness to a broad audience, but it can also be costly, and you will blow through your budget pretty fast. If you're focusing on conversions and trying to get the best bang for your buck, switch it over to manual CPC. This means, just like Google Ads, you'll have to manage it and tweak it regularly, but I guarantee you'll have better results.
Facebook will give you a suggested bid range. From my experience, I would always recommend maxing out their recommended bid, and if you can't go that high, pick a price in the middle of that range. After your ads run for a while, you can then look at your average CPC. Then reduce your bid down to the average CPC.
Use location targeting
Time and time again, I see people not targeting locations. If you have a nationwide product, then maybe this is OK. But if you offer a service locally, you need to target within a close range of your business. I recommend a 20-25 mile radius depending on what you're selling. Hopefully, if you are getting into Facebook advertising, you should know where the majority of your customers are physically located.
Another suggestion is to look at your data in Google Analytics. Hopefully, you already have your goals set up for conversions. If you don't, do that now! Filter by at least six months' worth of data or more if you have it. Under audiences, sort by Geo and Location. Then you will want to narrow down the cities which are already converting and have the highest goal completion. You can then use that data for Facebook targeting.
Use age
Age is another important piece of the puzzle. If you're selling a product to a young audience, then filter out the older demographic, and vice versa. There is no reason to waste your money if they aren't going to convert.
Use interests
Another incredibly useful part of your ad are the interests. Target your ads to what I like to call the "keywords" or "interests." I will typically have between 5-7 different interests per ad campaign. This helps narrow down the audience to make sure you are targeting who you want to be.
Target only new customers
This is one of the most important options. The ability to target users who are not already connected to you. If you're trying to generate new leads and new customers, there's no reason to target people who have already liked your Facebook page or already know you.
There's another option to target only those connected to you, but I suggest splitting that into a different campaign as you might want to budget differently based on new leads versus repeat customers.
Use the "news feed (desktop and mobile)" placement
When I first started running advertising campaigns on Facebook, I was running only right-hand column ads. This was a huge mistake. The right-hand column ads' CTR is a lot lower than the news feed ads. I would recommend focusing your efforts on news feed (desktop and mobile) ads and maybe running only a few right-hand column ads or none at all. You'll find that the news feed ads' CTR and conversion rate is usually 3-5% higher.
The CTR is higher on the news feed ads because you can include a large picture. For the best resolution, use 1200×630. Or at least 600×315.
Also, you can't target mobile devices with the right-hand column ads. That's a huge audience, especially when it pertains to the audience browsing Facebook, that you don't want to lose. So stick with news feed ads.
Setup conversion tracking
If your website has a web form or shopping cart page, make sure to install the Facebook conversion pixel to monitor the ROI of your campaigns.
A/B test everything
You need to test variations of everything. I usually create three copies of the same ad, each with the same copy but a different image. Run them for a week. Take the best one, then change up the copy on two of them while running the same image on all three. Then take the one with the best copy, etc. You get the idea. And be creative, use images that capture people's attention, and use good CTA's in your copy.
Take advantage of remarketing
Remarketing, also known as retargeting, is when you target visitors who have visited your site who have not yet converted. Here are five reasons why remarketing works.
1. On average only 5% of visitors convert on your website
The #1 reason to be remarketing is that for a majority of sites, only 5% of first-time visitors convert. Don't believe me? Run your conversions against your traffic, and most likely, it's close to 5%.
There are a majority of factors that play into that percentage. One is that people like to do research before they purchase. Also, it could be because of a bad landing page, a question not being answered, hesitancy to trust your brand, etc. This is why you should be remarketing; don't you want to grab some of that other 95%?
2. Remarketing can be a cheap way to convert additional customers
In general, the CPC can be much lower when you are remarketing. That is one reason I highly recommend doing it. Maybe you are paying around $0.40 a click to get that customer on your site the first time, but the 2nd time, you can grab them for a mere $0.10. If you could pay 1/4th of what you did initially to get them on your site, and they convert the 2nd time around, would you? Of course, you would.
Remarketing can be a great cheap way to convert additional customers. I highly recommend remarketing, whether your Facebook ads budget is $500 a month or $20,000 a month.
3. Bid higher to grab back that 95%
The reverse is also true. Depending on your niche, you might want to bid higher on your remarketing ads. If your ads and landing pages are solid, this can be a very effective way to constantly remind the customer that you exist and have a great product.
It also depends upon your average customer value. If you are selling a $5.00 eBook, it probably doesn't make sense to bid higher in your remarketing campaign. However, if what you are selling is $1,000, then bidding higher on your remarketing campaign ads might be worth it.
4. Show customers an alternate side of yourself
Many clients I work with don't change their ads when they remarket. Subtle variations can make such a difference. For example, if you are advertising pain management, instead of saying "In Pain," says, "Still in Pain?" See how adding one word can change the ad quite a bit. Or, since they might already know who you are, run an ad with your awards or testimonials.
Show the customer something else about your brand or company that they didn't know before. That is what remarketing is all about; finding ways to grab that customer and convert them into a lead. There is a reason they didn't convert the first time.
5. Consistently showing your branding is everything
You should always be showing your brand, so people know who you are. However, you don't want to overdo it either. With remarketing, I highly suggest setting up frequency caps and timing, so you don't turn away a customer.
Timing is also important. Have you ever ordered a pizza, and then five minutes later, the site you're browsing is full of ads for the same pizza company? This is an example of bad timing and wasted ad spending.
It would be better to target me starting within the next 24 hours, not immediately after an order is made. Be smart when you're remarketing so that your campaign can be cost-effective.
6. Remarketing tools
I always recommend using the Facebook Ads Manager directly to run your remarketing campaigns. However, if you're looking for some third-party solutions, AdRoll or SharpSpring Ads (previously Perfect Audience) work pretty well.
Save some of your budget by implementing ad schedules
The decision to implement ad schedules is not to be taken lightly. I would suggest possibly doing it on one campaign/ad group at a time to test how it performs. Depending on your niche or what you're selling, running ads in the evenings doesn't always make sense.
Ask yourself, do you get a lot of conversion in the evenings? Do you even answer the phones in the evening? There is still something to be said for building your brand. And perhaps someone sees your ad in the evening but doesn't call you till the next day? How many people are in that boat? You could also set up a separate campaign with a lower bid for the evenings if you aren't ready to turn them off altogether.
Additional Facebook tips
Summary
Have any other good Facebook marketing tips? If so, I'd love to hear what has worked for you below in the comments.