Everyone running a retargeting campaign probably already has AdWords and Google Analytics running on their lead generation campaigns. And yet time and time again I don't see people using this data to help improve their retargeting campaigns. Yes you should treat them separately as retargeting is designed to capture that 95% that didn't convert the first time. However, when it comes to who you should be targeting there are a couple quick ways to fine tune your AdRoll campaigns to ensure the highest conversion rate and lowest CPA, as well as some other ways to save on your spend.
I personally prefer Perfect Audience vs AdRoll, but sometimes you have to use what your client has.
[alert-note]With these tricks I have
increased my ROI in AdRoll to 43x
and my
CPA is less than half of what I am paying in AdWords!
[/alert-note]
1 – Using Google Analytics Location & Conversion Data
This applies to both AdRoll web campaigns & FB campaigns
In Google Analytics you hopefully have your goals setup for conversions. If you don't, go do that now! Filter by at least 6 months' worth of data or more if you have it. Under Audience sort by Geo and Location. Then you will want to narrow down the cities which are already converting and have the highest goal completion. Don't just assume you should target the whole city. For example, in a lot of my campaigns I would generally target the Phoenix metro area. However in AdRoll what works best is to target the individual small cities that are already converting. If AdRoll doesn't have the city available, use zip codes.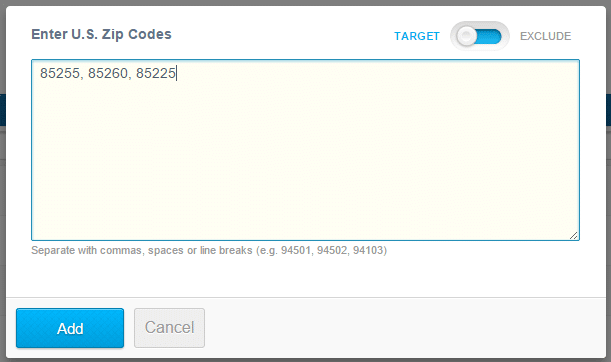 2 – Using Google AdWords Location & Conversion Data
This applies to both AdRoll web campaigns & FB campaigns
If you are running Google AdWords you can do the same thing. I recommend collecting the data from Google Analytics and combining it with AdWords and then use that for targeting within AdRoll. In AdWords if you browse to the dimensions tab under you campaigns you can go to the "View: User locations." Now by default there are 2 columns missing that you will want to add. Add the "City" column and add the "Most specific location" column. Now sort by the greatest number of conversions and there are the places you should be targeting.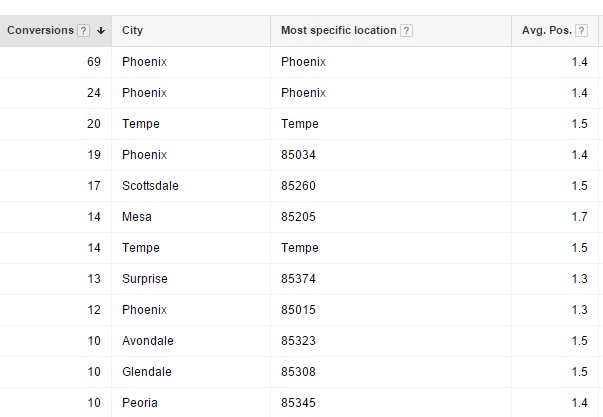 3 – Stop Wasting Spend and use IP Address Exclusion
This applies to AdRoll web campaigns only
I don't care how small you are, you should excluding the IP addresses from wherever your workplace is! Retargeting is aggressive, and whether you're a one man show at home or a multi-location business then I highly advise you to use IP address exclusions to stop wasting spend. Retargeting is by cost per impression so even though you might not click your own ad, just browsing the web or Facebook could be spending part of your budget. If you are smaller with one location then you can probably just go to http://www.whatismyip.com/ and find your external IP. If you are bigger than I suggest simply asking your IT department for your IPs. This way you don't have your front receptionist clicking your own ads all day.
The IP Address Exclusion option can be found under the advanced campaign options.

4 – Save some of your Budget by Using Dayparting
This applies to both AdRoll web campaigns & FB campaigns
Dayparting is the ability to run your ads on a set schedule. For example, maybe you are a delivery business and only want your ads to run from 8am to 5pm. AdRoll doesn't let you change this yet from within the dashboard but you can email their support if you want to setup dayparting for a campaign. I would be careful though because sometimes dayparting can hurt you. I would recommend running the "hour of day" dimensions report in AdWords to see when people are converting. Then you can base your decision off of that. Depending on your business this can be a very cost effective improvement to your retargeting campaigns.
These were just a few ways to fine tune your AdRoll campaigns based on proven data points (conversions) to hopefully increase your ROI and lower your CPA. Just implementing one of the tricks above can make a huge difference on your marketing campaigns.
As always feel free to leave your comments below!