When it comes to Font Awesome there are a lot of different options you have when it comes to hosting and delivering your font icon files. You can use a 3rd party service, you can host them yourself, or you can put them on your own CDN. I urge people to look at their current webperf stack and make a strategic decision to ensure the most optimal delivery.
Font Awesome CDN
A lot of people tend to grab Font Awesome from BootstrapCDN and throw it on their website. What a lot of people don't realize is that KeyCDN also has a Font Awesome CDN, which you can use, free of charge.
Font Awesome CDN is hosted and sponsored by KeyCDN. Here are some of the benefits of using this version:
Fully supports HTTP/2 delivery over HTTPS.
HPACK compression along with Huffman encoding which decreases size of headers by over 30%.
25+ POPs located around the globe (much better coverage in Asia, Australia and South America over BootstrapCDN)
Completely free and open source.
If you are already using KeyCDN you can minimize another DNS lookup and take advantage of parallelism with a single HTTP/2 connection. Don't introduce additional external dependencies if you don't have to.
Delivery Locations – POPs
If we run a performance test on the BootstrapCDN version: https://maxcdn.bootstrapcdn.com/font-awesome/4.6.3/css/font-awesome.min.css with this performance tool we can see that there is not really any coverage in Asia, Australia or South American geographical areas as they have quite high TTFB.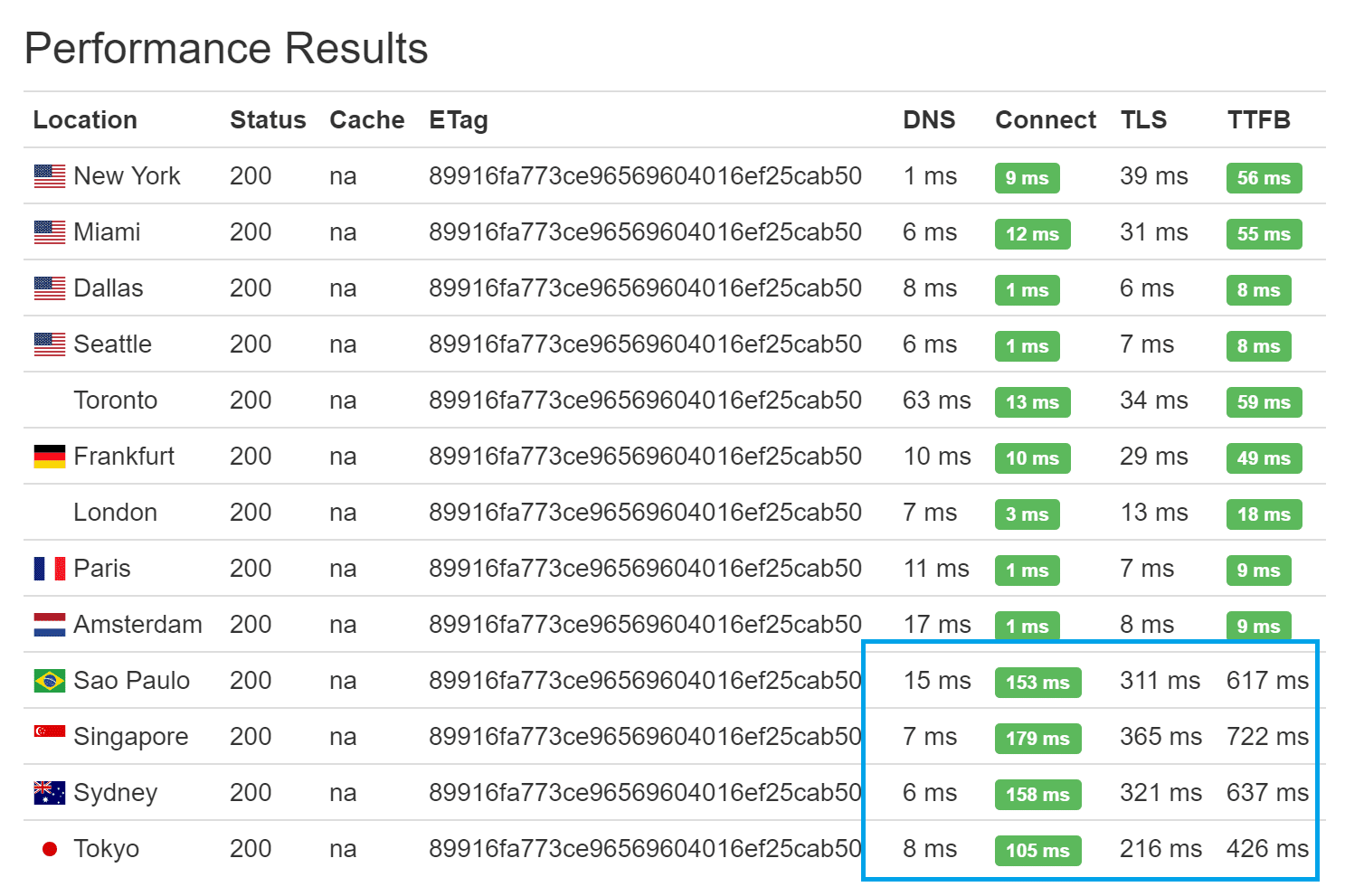 Now if we compare that with the version from Font Awesome CDN: https://opensource.keycdn.com/fontawesome/4.6.3/font-awesome.min.css we can see that KeyCDN covers all of those areas.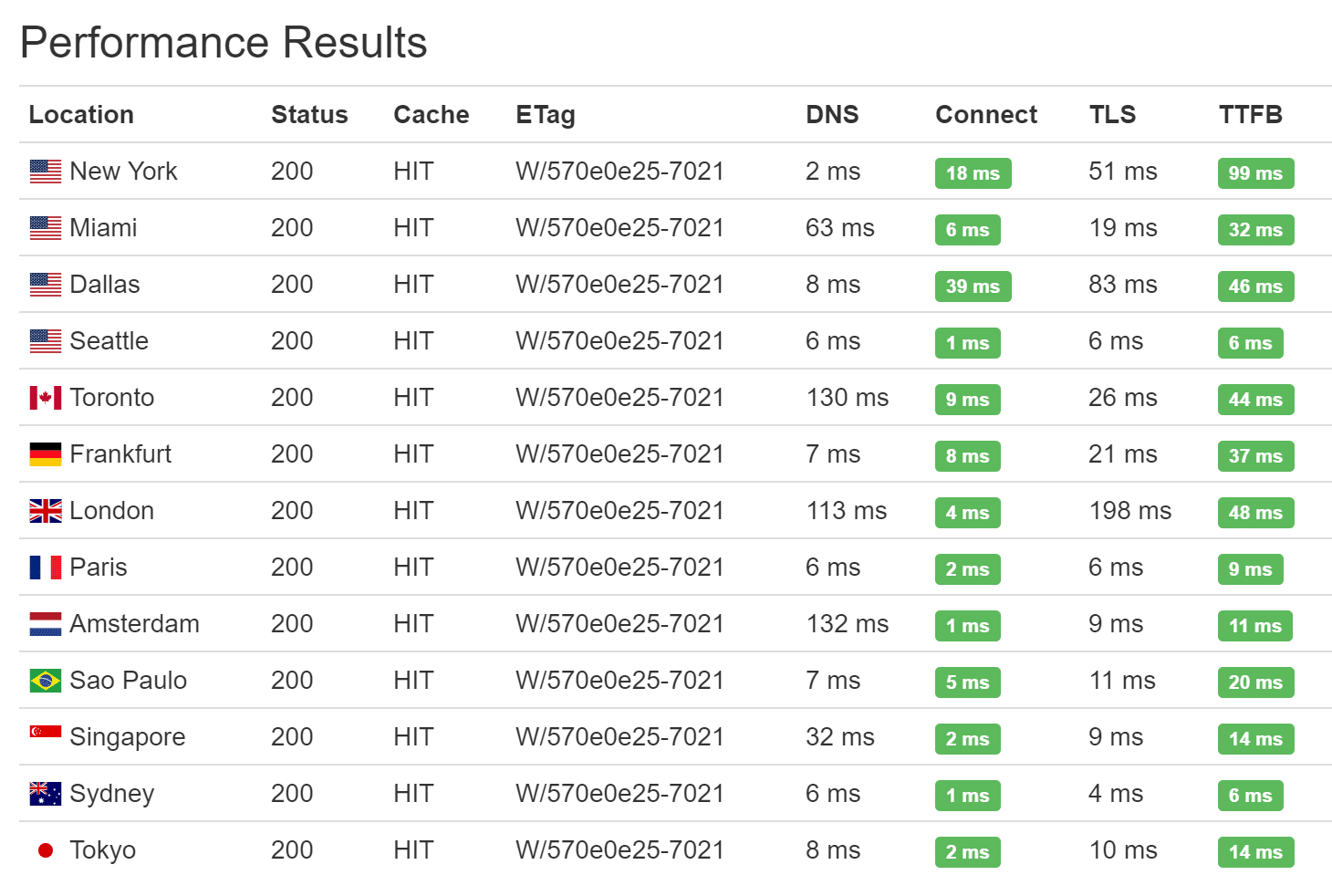 Setting up Font Awesome
To setup Font Awesome for optimal delivery and performance I highly recommend checking out this complete Font Awesome WordPress guide. Remember it is usually always better to consolidate your assets to one CDN provider so that you can reduce DNS lookups and take advantage of parallelism with a single HTTP/2 connection. Hosting font awesome locally on your own server or CDN provider can be even faster!

Thoughts? I would love to hear them below.